Hidden European Gems: Off-the-Beaten-Path Destinations You Must Visit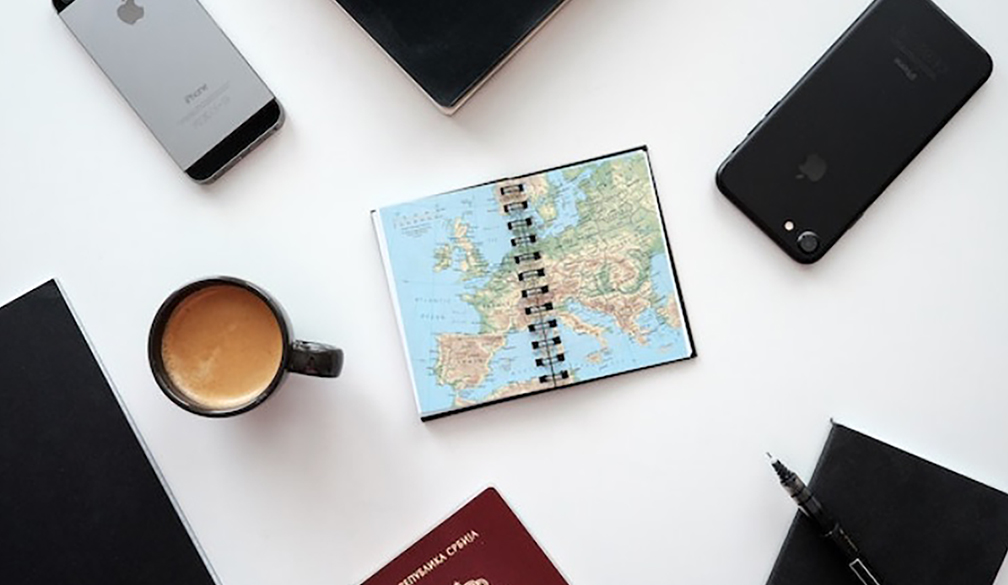 Seeking an escape from the usual tourist traps during your next Europe travel adventure? Do you want to go on a trip that goes beyond the clichéd and takes you to the continent's lesser-known treasures?
When it comes to touring Europe, getting off the beaten path might result in remarkable experiences. Discovering lesser-known hidden treasures reveals the actual character of a destination. Touring off-beaten destinations can be a memorable way of exploring a country, but it also means you may not get the best accommodation options or great connectivity. Choosing a data eSIM which is reliable can help you stay connected to the network most of the time which is essential when you decide to travel to a not so popular location. For example, on my previous trip to Egypy, getting an Egypt eSIM helped me throughout the trip to access the internet, local maps, stay connected to my family and so on.
This article will be your guide to discovering some of Europe's lesser-explored attractions, from gorgeous islands to mystical caves and cultural havens.
Unexplored Islands of Greece:
Greece's undiscovered islands entice visitors to wander off the main path and uncover the country's hidden beauties. Away from the crowded tourist traps, these tranquil islands provide a glimpse into true Greek culture and unspoiled natural beauty. Those looking for unique experiences will find Symi's neoclassical elegance, Ikaria's Blue Zone notoriety, and Alonissos' marine park attractiveness. The maintained traditions of Karpathos, the hidden tranquillity of Gavdos, and the architectural combination of Astypalaia all add to the enchantment. The stunning cliffs of Folegandros, the eco-friendly sanctuary of Tilos, and the appeal of Greece's lesser-known islands all promise an unforgettable retreat. As Greece's undiscovered islands reveal their ageless beauty, embrace the wonder of discovery.
Remote Scottish Highlands:
While Scotland's highlands are well-known, the lonely islands that ring the mainland hold a special attraction. With their ancient archaeological monuments, Neolithic standing stones, and beautiful beaches, the Orkney Islands provide an enthralling voyage into Scotland's prehistoric past. Off the west coast, the Inner Hebrides is a paradise for wildlife enthusiasts, where you can spot seals, dolphins, and seabird colonies in their natural
Island Hopping in Croatia:
The lesser-known islands of Croatia reveal a secret world of spectacular beauty and cultural appeal when you go island hopping there. Beyond the well-known locations, these hidden gems provide a private getaway into the azure Adriatic waters. Each island has its own allure, from the enchanted island of Vis with its pristine beaches and historical ruins to the tranquil refuge of Lastovo, ornamented with lush forests and quaint fishing settlements. Explore the calm surroundings of Korcula, which features a medieval town and vineyards, and take in the pristine scenery of Mljet National Park. Island hopping across Croatia's lesser-known gems promises a unique vacation full of priceless experiences. It can be exciting but you may easily get confused and lost if not connected to the network hence always carry a esim Europe with you hve access to the map.
Ancient Ruins in the Balkans:
The Balkan region has hidden treasures waiting for adventurous travelers to discover. Albania, which is often overlooked, has beautiful beaches on the Albanian Riviera and the ancient ruins of Butrint, a UNESCO World Heritage site. In the meantime, charming villages in Bosnia and Herzegovina, such as Pocitelj and Blagaj, offer a glimpse of their rich history. Montenegro's unpopulated landscape inspires nature lovers to explore its beauty, including the awe-inspiring canyon of the Tara River.
Underrated Alpine Villages:
Behind the popular ski resorts, the European Alps hide some lesser-known mountain sites waiting for exploration. With its glacial lakes, ancient villages, and world-class hiking trails, the Engadin Valley of Switzerland is a charming destination for tourists. The High Alpine road from Grossglockner offers an exciting drive through the magnificent scenery and high peaks of Austria. And without the crowds, nature lovers may enjoy a variety of wildlife, beautiful lakes, and untamed mountainous landscape in France's Mercantour National Park.
The Bottom Line:
 These hidden European treasures represent the diversity and majesty of Europe's beauty. The exploration of these unseen destinations is sure to enhance your travel experiences, giving you lifelong memories and a better understanding of the rich culture and natural heritage of Europe. Now set off for an adventure to find the unknown treasures you're about to discover. Happy travels!