TradingCrypto Launches a New Website for Crypto Trading
TradingCrypto has recently announced the launching of a new platform, where retail traders have the unique opportunity to trade over 80 different cryptocurrencies. The CFD broker shows it is using smart technology to make the crypto market available for a growing audience, motivated by the recent positive developments in Bitcoin and Ether, as well as other leading Altcoins.
As cryptocurrencies continue to outperform, when compared to other established asset classes, they receive increased media coverage, which in turn leads to higher involvement from both the retail and institutional sides.
The diminishing purchasing power of fiat currencies is pushing people towards digital assets, given most of them have a fixed supply and can't be devalued by central banks. Cryptocurrencies are now tradable assets like stocks, indices, and currency pairs, and their increased volatility has been generating numerous trading opportunities during the past few years.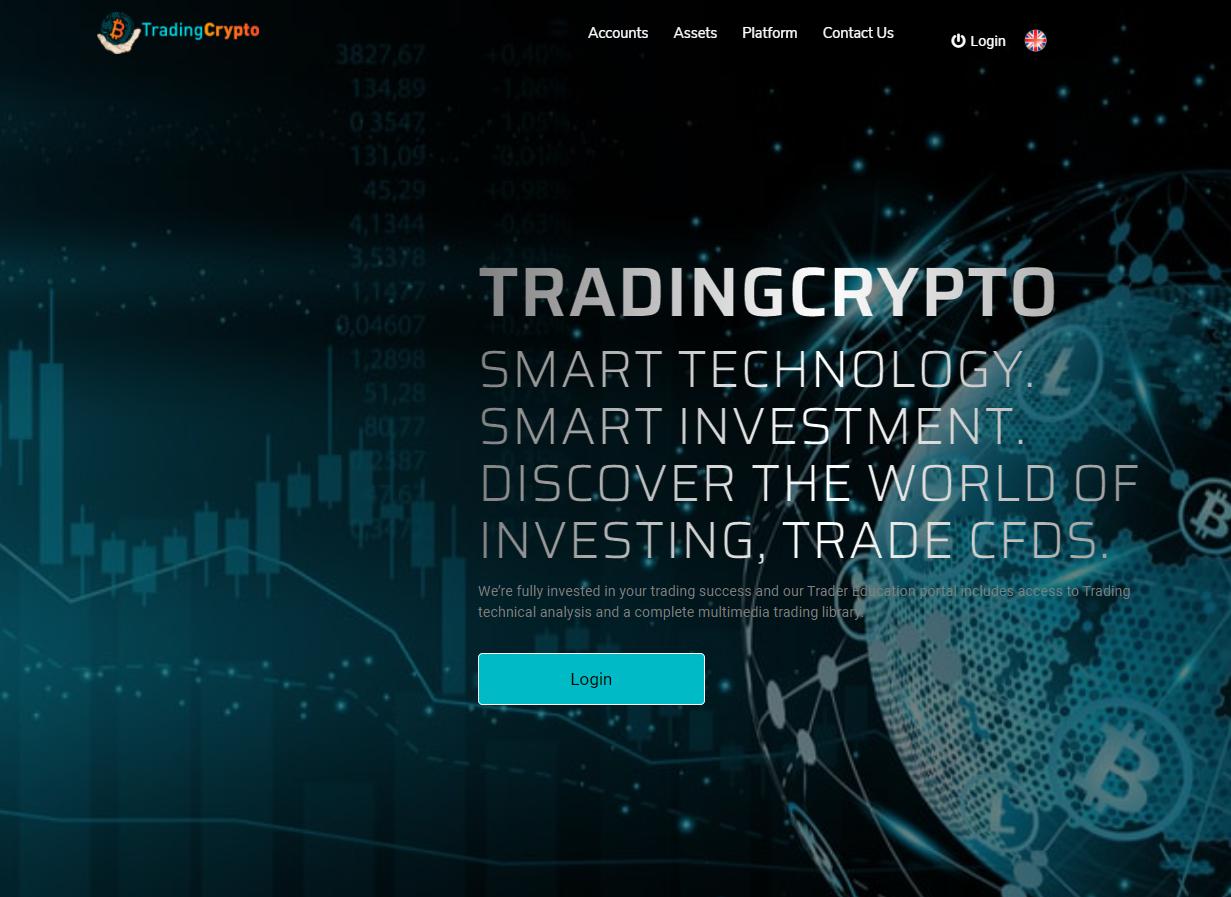 Cryptocurrency markets rally
Despite starting this year in a more tepid tone, Bitcoin has been rallying towards a value of $48K recently - a new all-time high, suggesting there is still massive demand for the most popular cryptocurrency in the world. Ether has followed on the same path, reaching $1.8K for the first time on record, on the back of a rebound in DeFi tokens and optimism surrounding Ethereum 2.0, as well as increased investments from institutions.
Leading Altcoins like Cardano, Neo, Tron, Stellar, Dash, XRP and Litecoin are also posting solid gains, meaning people can take advantage of price movements across the entire market, if they have the ability to diversify.
TradingCrypto offers competitive services
In this situation, tradingcryp.com strives to come to traders' rescue with a crypto offer completely different from anything they've seen before. At a time when most of the brokerage houses are keeping their crypto asset lists short, TradingCrypto aims to make improvements and cover over 80 different cryptocurrencies, ensuring its customer base has access to all high-profile Altcoins in the market, and not just BTC and ETH.
Based on the recent announcement, trading cryptocurrencies with this brand is done using a proprietary web platform, tailored specifically for the challenging conditions in the industry. This software serves as a bridge to leading exchanges, as TradingCrypto's goal is to ensure ample liquidity conditions and accurate pricing for all the instruments covered.
The customized TradingCrypto offer also comes with a wide range of research and educational resources, according to the information released by the company. Both beginner and experienced traders can find the information provided very useful and updated, in tune with the latest market requirements.
With daily market updates & reviews, support from a personal analyst, eBooks, and a full trading academy, cryptocurrency traders can not only learn how to trade, but also gain awareness to relevant market insights and statistics.
Believing in democratizing access to cryptocurrencies, tradingcryp.com continues to put an effort into allowing more and more people to take advantage of the pending financial revolution. Via transparent services, professionalism, and a customer-centric approach, the broker wants to show that it is possible to trade crypto without having to deal with off-shore exchanges or any others risks related to crypto custody or wallets.
TradingCrypto is a place where cryptocurrency traders can buy or sell any of the instruments covered without any restriction, with an ability to take advantage of both rising and falling markets, depending on the price action developments.
About TradingCrypto
TradingCrypto is a brand belonging to Ribera Holding Investments (PTY) Ltd., currently offering a wide range of financial products, most of them related to cryptocurrencies. This CFD broker serves retail traders in various countries around the world, including markets like Australia and the United Kingdom.
It offers a well-diversified range of trading products, trading software, account types, and professional customer support for all traders wishing to take advantage of the true benefits of online cryptocurrency trading.