5 Tips for Taking Your Startup's Sustainability to the Next Level
Written by

Lauren Wiseman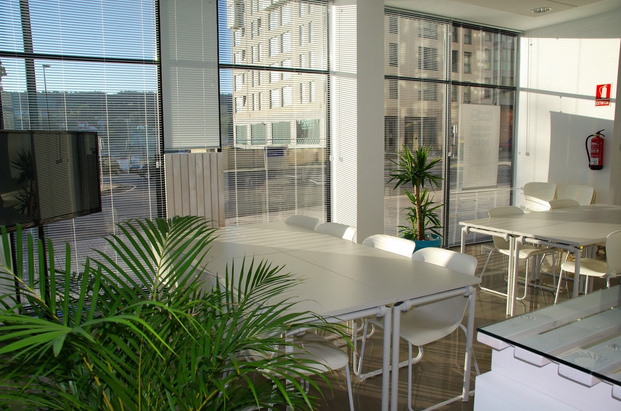 In the past several years, companies have become more prudent when it comes to eco-friendly initiatives, especially since customers today value businesses that make a difference to protect the planet. Fortunately, with the rising awareness of the need for more sustainability across every business sector, more solutions have become widely available and even more affordable than ever. In countries such as Australia, where both employees and customers feel greater loyalty towards companies that protect the environment, it matters how much you invest in these initiatives.
For instance, research has shown that over 90% of Australian businesses and customers care about environmental issues, whereas 70% of Australians between the ages of 22-30 prefer to work for companies that take eco-friendliness seriously. That level of awareness calls for startups that are willing to take action. Here's how you can make a difference and go green with your startup's business processes!


Partner with green companies
What most startups need to remember in this process of changing for the better is: you're not alone. Companies everywhere, in every sector imaginable are doing their best to transform their operations. Nowadays, when you're starting your own business, you have the luxury to choose your partners extremely carefully, and sustainability is just another factor to add on the list.
Conduct research to understand what your manufacturing company, your dropshipping partner, or your key marketing partner are doing to go green. Are they using biodegradable materials, renewable energy, or switching to plastic-free work environments? Ask the important questions when you're about to partner up with someone from day one.


Rethink waste management
Waste is one of the greatest issues in the startup world. In 2018-2019, Australia generated 75.8 million tonnes of waste, which was a 10% increase compared to the previous year. Although startups cannot eliminate waste altogether from every aspect of their operations, they can at the very least make smarter waste management decisions and work with specialists in the area to help them reduce waste across the board.
You can equip yourself with waste management equipment specialized to help increase your capacity to recycle and reduce your overall waste production. From cardboard and paper, all the way to e-waste (think of all that electronic equipment and gadgets you use and discard), you need a long-term solution that will help you reduce waste and recycle whenever possible.


Go digital for your paperwork
Although e-waste is practically expected from modern-day startups, since all of us depend on laptops, smartphones, chargers, printers, scanners, and the like, there are ways to significantly cut down on paper use. Switching to a paperless office also means elevating your startup's financial potential since you'll save on paper, printers, cartridges, and other equipment for the long haul, not to mention the storage necessary for filing all that paper.
Switch to cloud-based accounting and overall filing, so that you can eliminate paper as much as possible. You can reserve hard copies only for the most vital documents, and make sure your employees do the same. 


Office-based green energy
One of the most impressive green energy projects in the world, the Asian Renewable Energy Hub in Australia is planned to deliver 26 gigawatts of clean energy, which is more than what the entire coal fleet can produce today. With such a remarkable undertaking, Australia will likely be the renewable energy superpower, and it clearly indicates the country's desire to move towards renewable resources.
So, as a startup, you can follow in these footsteps and start by switching to solar panels for fuelling your office, cycling to work or switching to hybrid vehicles, and empowering remote work to avoid commutes altogether. Solar phone chargers are also a great way to contribute, even though living in Australia means you can leverage much more potential of the continent's sunny disposition!


Incentivize sustainability 
Most of all, you know that your employees are the backbone of your business and their actions are as vital as your corporate processes. That is why more startups should plan to incentivize their employees when they are happy to go green. In addition to bonuses, you can offer extra vacation days, fitness passes, entertainment tickets, and similar perks for employees who cycle, recycle, reuse, and make other efforts to go green.
While it does take time to truly see the results of your efforts, especially with a major goal such as sustainability, you can monitor your progress and let the numbers show you har far you've come in terms of waste reduction, energy efficiency, and your digital accounting. Remind your employees of the end goal and what inspires you to keep going, so that you can keep working towards the same carbon-neutral future, and come up with new, innovative sustainability ideas as a team.