7 Factors to Consider Before Launching a Startup
Written by

Brigitte Evans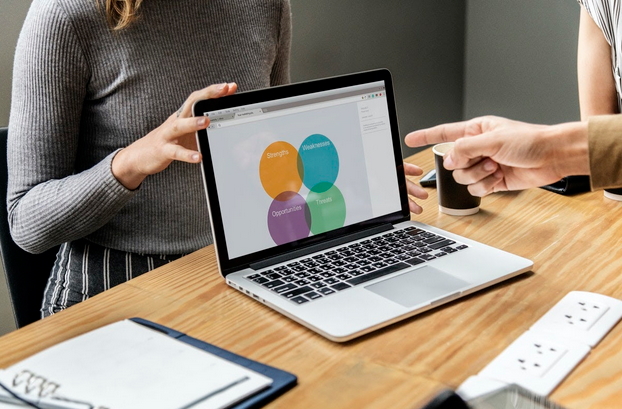 You have a creative and unique idea and want to start your own business? Great! But before you make any move, there are some things to consider to make sure your dreams of entrepreneurship become a reality. 
Besides dedication, hard work, time, and financial investment, there are a couple of other factors required to lift your business off the ground. 
So, before launching your startup, make sure to take into account the eight factors listed below. 
Analyze the feasibility of your idea
Before starting the business, you need to recognize the positive effects of your idea and unfavorable ones. Take time to understand the strengths and potential opportunities, and also to consider weaknesses of your idea.
Although you may be hooked on it and eager to start as soon as possible, pace yourself, as moving too quickly to action, may reduce your chances of establishing a stable and successful business. 
That's why working out every aspect of your idea is crucial, as it may prevent your startup from failing.
 If you happen to be a young entrepreneur with limited experience, arranging for the capital may be challenging since many investors are not keen on doing business with youngsters.
Convincing people to trust you with their money is probably the most challenging step when launching a startup, especially if you don't have much experience. 
Make sure to calculate how much money you will need to run your business, pay employees their earnings, and make a living for at least six months or even a year. 
Don't forget about security!
When building a business, it is easy to get caught up in dozens of different tasks and forget about an important issue: security. 
Unfortunately, data breaches have become more frequent, and businesses of every size fall prey to cyber-attacks. Requiring strong passwords from both your clients and your employees is the best way to start. 
To ensure your employees can spot suspicious links or other fishy situations, you need to provide them with proper training. 
Online cyber security courses are a great way to educate your staff on cybersecurity best practices. 
Think about your customers
Client satisfaction is one of the most critical aspects of every business. Besides a fantastic product or service, you will need to find a way to attract your target audience as competition can be challenging. 
Today, there are many businesses with similar offerings, so your marketing efforts can make a huge difference and help you stand out from the competition. Make sure to leverage social media networks and loads of beautiful web designs for your website.
Get to know your audience in-depth, and craft an effective marketing strategy to attract the clients to your brand.
When you start your business from scratch, an efficient core team is critical since the people you work with can make or break your startup. Make sure to thoroughly evaluate and be strategic about your future coworkers. 
A long and bumpy ride is expected when you are scaling a business from the ground up, and it is impossible to do it alone. 
A team that is capable of accomplishing things is the one that can carry your startup to the top. So, hire action-takers that are resourceful and competent in the hard skills required to get the job done.
Keep an eye on competition 
The truth is today's market is more saturated than ever, and the competition is fierce whatever the industry may be. Studying the competitors in your industry, and understanding what they are doing can help you figure out your own strengths and weaknesses.
Also, you can learn about the best practices that businesses similar to yours are already successfully implementing. Keeping tabs on who you are up against will help you outperform them and rank better.
A well-thought-out business plan is like a map to success. If you develop a clear and realistic plan, it will help you execute everything you need properly, and your business is more likely to survive the startup phase.
A business plan is the best way to test the feasibility of your idea besides actually setting up a business. When you pay attention to broader objectives like financial ones and smaller details, you may conclude that your idea is untenable. 
This will give you a chance to change the course of your future business and come up with a more realistic idea while at the same time saving your time and money. 
In a way, a well-written business plan is like a safety net for your startup. And it can attract investors, too.