What is it like to live in Australia?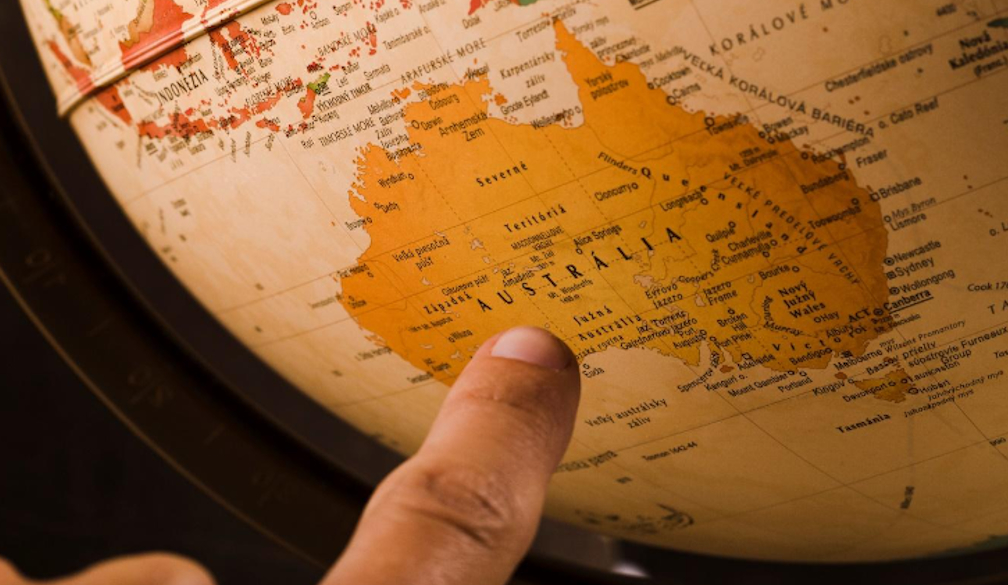 Australia is the smallest continent but simultaneously the sixth-largest country on earth, an incredible place with three different time zones. But what does it look like to live in Australia? Well, Australia is a country famous for the high-quality life that it offers, where the lifestyle of Aussies makes travellers consider moving to this small continent. And because it has great weather all year, plenty of beaches, and natural places, we can see why so many want to move here. Plus, the people who live in Australia share a no-worries spirit that makes life much more pleasurable, and this can be felt from the first moment you step into this fantastic place. Also, we can't miss mentioning the animals you will find here, like koalas and kangaroos, as they make the country even more popular and interesting.
If you want to know more about the lifestyle in Australia, here are some important facts. 
The quality of life in Australia
Australia is ranked among the top ten places with a high quality of life. And what gives the country such a superior lifestyle is the measures adopted, like free healthcare and education in public schools, high-paid jobs, easy access to housing, food and water, an amazing infrastructure, safety standards, and a decreased pollution level. As it offers excellent healthcare, Aussies can access high-quality and affordable options at every stage of their lives. It has a universal healthcare system, where the free public hospital offers excellent services to patients. Also, the schools here are one of the best in the world, providing a free and exceptional education for all students. The students have the best teachers and fantastic school facilities, where every child is supported, and they benefit from good programs for the talented and gifted individuals that might need extra support. Also, universities here are recognized for their best offers, which is why many international students consider this location to study. Australia encourages people to have a happy and green life and always ensures citizens a high safety level. 
Australia has plenty of impressive natural places
This country is famous for its natural places, where locals and tourists have the best time in great and hot weather. Plus, the fauna and flora of this location are impressive, as Australia is home to some unique species of plants and animals, from where kangaroos and koalas represent the most famous ones. It is no surprise that the Aussies love to spend time outdoors, as they have many options to discover like the red sands of Uluru, the great experience that the Great Barrier Reef offers, the UNESCO World Heritage Lord Howe Island, the splendid Pinnacles and the list can go on. The passion why the Aussies have such a great love for nature that runs through their veins comes from their origins; as their ancestors, the Aboriginal people have had a deep connection with the earth for more than 50 000 years. Also, Australia has some of the best beaches and coastlines, where the locals have plenty of alternatives to relax, surf, picnic or kayak. So, if you want to see some amazing beaches with clear blue water and white sand, you need to come to Australia; just make sure you book a spot at the airport parking lot to ensure your car will stay safe on your journey. 
The country has a diverse and rich cultural history
Australia has a rich cultural history, and the influences on how the locals live today were made by the Aboriginals and the Torres Strait Islanders who first lived in this area. Their ideas have survived generation after generation so that now, the whole culture of Australia is based on their history, philosophies and language. Also, because the Aboriginals lived in Australia for over 50 000 years, this means that the cultural history of this country is one of the oldest in the entire world. The first time it was visited by foreigners was in 1606 by Dutch people, and later in 1770 by Great Britain, when the famous ship of Captain Cook arrived at Botany Bay. In 1788, this country became a penal colony, where Great Britain brought their prisoners as a punishment for their actions. 1817 was the year the continent received the name of "Australia," which the British governor of New South Wales gave. 
Australia, especially Sydney, has a massive influx of immigrants, which is why it has become so multicultural and diverse, and this fact will be felt in all the things you will encounter here. You will find various facilities in the main cities, such as plenty of museums, restaurants and famous landmarks like the Sydney Opera House. So, what are you waiting for? Leave your car at Sydney Airport parking and come to discover the fascinating country, which will surely give you a positive experience. 
What are Aussies like? 
Aussies are friendly people, and they pride themselves on being good friends with everyone, even those they don't know. And for them, strangers are just mates they haven't had the chance to meet yet. This is why this kind of mateship is the spirit that is most present in the Australian population. If you ever arrive here, you will see how they greet everyone, from the cab driver to the mail carrier, with the famous slang "How ya going?" or "G'day." They also welcome tourists as they have a warm attitude and always want to make more friends and meet new people. They are easy-going, don't like to stress (this is why you will hear a lot of "no worries, mate"), and enjoy talking with everyone, be they their friends or total strangers. 
Australia is a great country to live in, and this is why if you ever consider making a total change, you should opt for this destination as it gives its citizens many benefits.