The Aussie entrepreneurs taking a bite out of Apple
Written by

Amanda Williams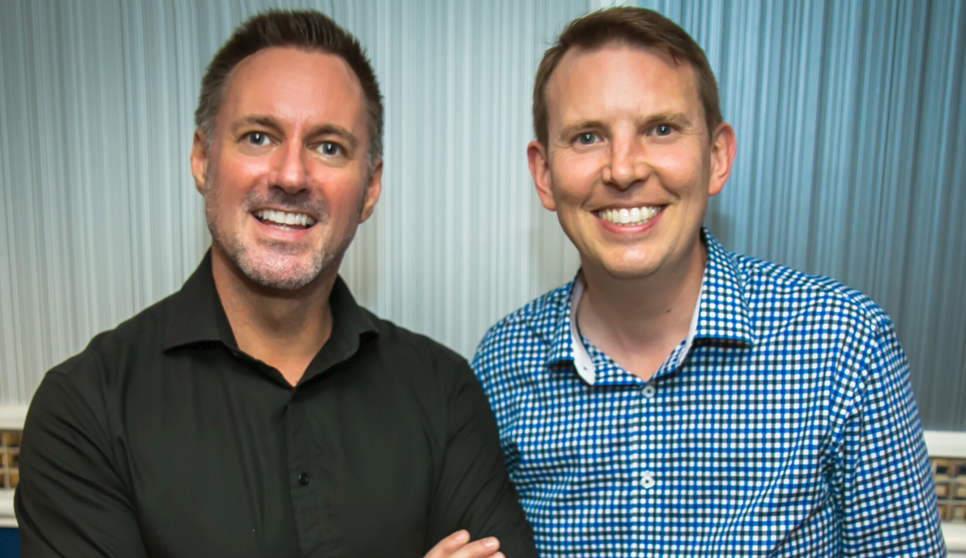 SMARTPHONE owners know the pain and frustration that comes with a broken or damaged device.

  

However, one innovative Sydney startup is taking away the stress of mobile phone repairs, recovering and restoring cherished gadgets in less than half an hour.

 
Entrepreneurs Rex Scrivener and Sam Walker founded fix2U – Australia's only nation-wide phone repair callout service – in 2016, and have seen close to 300 per cent growth in revenue since inception.

   
In the past three months alone, close to 2,000 iPhone users have shied away from taking their damaged devices to the Apple Store and opted for an in-home service. 

 
"fix2U is one of the only nation-wide phone repair callout services, providing a professional, fast and easy solution for gadget woes," says Mr Walker.

 
"Our Repair Heroes will fix a broken iPhone or tablet at the convenience of the customer and will venture to any location at any time and repair the device right in front of the client's eyes. 

 
"It means you don't need to splash out on a phone replacement, you don't need to wait in long lines to talk to a technician, and you don't need to wait weeks before you get that 'new phone feeling'.
"The best thing is, repairs carried out by fix2U come with a market-beating five year warranty and if we can't fix it, we won't charge you."
fix2U currently offers services for iPhones, including repairing broken or cracked screens, front or rear facing camera problems, issues with charging or the battery, sound or microphone glitches and water damaged devices.

   
Prices start at just $89 for a screen replacement, with the majority of phone repairs taking less than 30 minutes.

 
"An iPhone 6 being repaired at Apple is around $208 unless you have Apple Care," says Scrivener. 

 
"Our prices are very competitive and if you add in the convenience that we come to you, it means you can carry on doing the things you love while your mobile phone is repaired, at your home, work or even your favourite café."
fix2U also works with a range of corporate clients including Channel Nine and Redbull, and is on hand to work with more than 8,000 different staff members who may need phone repair services. 

 
The dynamic duo launched the business after experiencing firsthand the exorbitant costs and inconvenience that comes with a smashed phone.

   
"Both myself and Sam were holidaying in Bali when we had the lightbulb moment," says Scrivener.
"The great idea was born from something terrible – I had a scooter crash, damaging both myself and my phone.
"That fateful night, Sam and I had a discussion about getting dinner delivered and I made a joke about how convenient it would be if the delivery guy could also fix my phone as I was too injured to venture to the shops. 

 
For more information about fix2U or to book an on-demand iPhone repair service, visit fix2U.com.