New platform launched to help elderly and families navigate in-home care system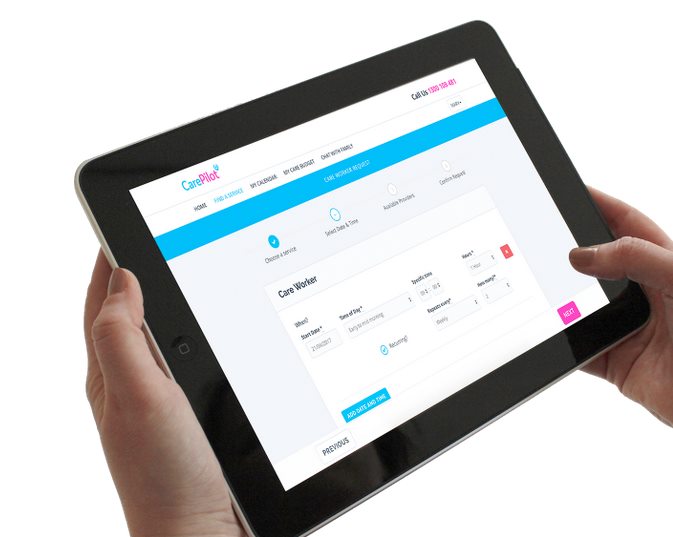 Shake-up of aged care sector in Australia:


Launch coincides with major changes to Government's Home Care Packages
Australians struggling to navigate the aged care system can now use CarePilot – a free to use online platform that offers expert advice and user-friendly tools to select and book support services, keep organised, manage funds, and connect with family members.
Created by a team of healthcare professionals, CarePilot is an Australian first that aims to give families, the elderly and those with disabilities more choice and control over in-home care services. The platform (www.carepilot.com.au) provides users with a single touch point to find and manage in-home care, combining online tools with on-demand professional advice.
The launch coincides with the Australian Government's push to give people more choice and control in how they organise aged care support. Changes to Home Care Packages have now come into effect, giving eligible Australians more flexibility in how they allocate their funds.
Via CarePilot, it will be easy to research and book in-home and social supports, such as personal care, gardening, domestic assistance, travel and transport, companionship, and in-home nursing. Each customer will have access to a qualified Care Manager who can provide advice and guidance when needed. Accordingly, if you are in the process of choosing the right in-home care solution for yourself or a loved one, and would like further information, here are a couple of suggestions to get you started. 
Aged care expert and founder of CarePilot, Dr Peter Hanley, said: "We want to make it safer, smarter, and simpler for families to find, fund and manage their in-home care. CarePilot gives families more choice and control, with less stress and greater value.  Customers can have the confidence of choosing among trusted service providers for the support they need and they can draw on the support of our experts to connect them with publicly-funded services."
The new platform is a response to the Government's aged care reforms and its move towards Consumer Direct Care. Government-funded Home Care Packages are now allocated to the consumer rather than the provider in a move that has shaken up the industry.
"Technology and innovation is the only way Australia will be able to tackle the challenges of our ageing population in a sustainable way. In-home care has many benefits and is often the best option for the elderly, but some people and families do not necessarily know the best way to find and book the services they want. CarePilot makes that easier," said Dr Peter Hanley.
The latest report by the Australian Institute of Health and Welfare1 describes a worrying picture for Australia that requires a new and more innovate approach to aged care. There are now 3.7 million Australians aged 65+ (15.2% of the total population) and life expectancy has increased to 80.1 years for males and 84.3 years for females. The number of Australians aged 65+ is expected to reach over 5 million by 2026 and 6.3 million by 2036.
An ageing population means more middle aged adults will feel pressure from all sides as they get involved with their elderly parents' arrangements. It is estimated that 1.5 million middle aged Australians are currently in the "sandwich generation"2, managing care for their ageing parents at the same time as they are supporting their own children.
"CarePilot is a first of its kind service because we have qualified Care Managers on hand combined with a user-friendly online platform. This hasn't been done before in Australia and we're excited to offer families a more flexible and cost-effective solution using the right in-home services at the right time," said Dr Peter Hanley.
What users can expect from CarePilot
Once on-board with CarePilot, people can choose the level of support they want, ranging from complete self-service through to personal, comprehensive support from a Care Manager.
There are three levels to choose from. Self-Management: Fully self-service using the CarePilot platform. Guided Self-Management: Self-service with support from experts at CarePilot. Comprehensive Care Management: Comprehensive expert support on all care and support needs.


All customers will have access to:
·         Be Guided: Get help and advice from expert Care Managers, including navigating the aged care system and assistance on how to get funded
·         Book Services: Find and manage care from a range of trusted providers
·         Manage Funds: Budget and control funds with our budgeting tools and monthly statements
·         Get Organised: View and edit schedules and receive alerts on upcoming appointments
·         Stay Connected: Invite and engage family on the latest care activities
CarePilot's online tools are free to use and our services marketplace offers a range of trusted care providers at competitive rates.
Those interested in CarePilot can register for further information by visiting www.carepilot.com.au.