5 Tips for Maintaining Your Customised Car Wraps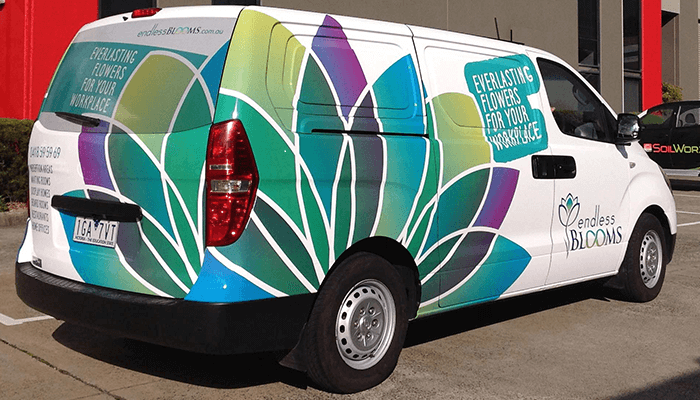 Paint and car wraps are the most popular options for turning vehicles into effective marketing channels. These two methods will transform your automobiles into attention-grabbing mobile advertising platforms that will let more people know about your business.
Car wraps, however, offer more benefits than paint when you want to customise your fleet of vehicles. Having an automobile wrapped is more affordable than having it painted, especially when you have several ones that you want to enhance cosmetically.
Customised wraps also add a layer of protection to the vehicle paint job. Wraps can also be bundled with ceramic paint protection application. The vinyl that will cover the car will act as a shield against the damaging effects of rain, UV rays, and other harsh weather conditions.
Vehicle wraps also offer more versatility when it comes to design. When you want to want standout car signs in Melbourne, you will have no difficulty finding the right colours and typeface that represent your brand. Providers of car wrapping services can also place your logo on the automobile, no matter how complex it may be.
Lastly, unlike paint, vehicle wraps are easy to remove. The car paint won't be damaged when you need to replace or take off the covering. This will work to your advantage if you plan to update the design frequently, or for seasonal promotions.
How to Maintain Your Vehicle Wraps
Whether you have a fleet of brand new or used cars, if you want to have eye-catching, impressive wrapped vehicles with designs that last for a long time, you need to know how to maintain and clean them properly.
Below are five tips for doing so:
To make your fleet of wrapped cars stand out for the right reasons, you need to keep them clean.
Hand wash each vehicle when it is dirty or at least once a week. Wash it down with a sponge, detergent or cleaning solution, and water. Do not use a brush or any abrasive tools, such as scouring pads or coarse steel wool.
It is best to use biodegradable car washing products since they tend to contain less acid and abrasive ingredients. But to make sure the solution doesn't damage the graphics, apply a tiny amount on a small part of the wrapped vehicle first and check if there is no adverse reaction.
Pressure washing your wrapped vehicle is not recommended it may effect or destroy the covering.
In case bringing the vehicle to a car wash is your only option, choose one that is automatic, brushless, and uses cold water. Brushes will pull at the vinyl job while the hot water can cause the vinyl to warp faster.
Even if your car isn't too dirty yet, give it a spritz of cold water, especially when temperatures are high. The cold water will give the wrap a bit of extra protection when you use or leave your vehicle outside for several hours.
Lastly, do spot cleaning immediately when you see bird droppings, fuel, or corrosive substances on the wrap. Don't let them sit on the covering for long periods of time since they can discolour the design. They can also cause its deterioration. Additionally, they will be harder to remove the longer you ignore them.
After hand-washing the vehicle, allow it to dry naturally. If you want to speed up the process, use a microfibre cloth to wipe the surface.
When wiping the car, make sure to do this gently to avoid scratching the wrap.
If you allow the vehicle to air dry, look for spotting afterward and gently dab away those spots using a microfibre cloth.
Although you want the wrapped car to be seen by as many people as possible, try to avoid keeping it under the sun for long periods. This is because prolonged direct exposure to UV rays can cause the design to fade faster.
If you can't keep the vehicle in a covered parking garage when it is not in use, rotate it each time you park. This means that if the left part of the car was exposed to the sun in the morning, make sure it is the right side of the car that will be hit by the rays of the sun when you move it in the afternoon.
By doing so, when any fading or warping happens, it will be even. The damage would then be less noticeable.
Some suppliers like Colour Source in Melbourne, use a superior 3M product, that may help avoid a lot of known vehicle wrap issues.
Whenever you wash the vehicle, take the time to inspect the wrap for damages or potential issues.
Be on the lookout for scratches, peeling, warped or embossed parts, and faded areas or designs. If you see any, bring the vehicle to the company that installed the wrap. They may be able to fix the issue and prevent it from worsening.
If you see a small scratch or dent, head straight to your supplier for some simple tips to repair them. . So the surface will then become smooth again and look as good as new.
Inspect the windows frequently
If the windows are also covered, check them for holes or tears regularly as well.
When you see any, avoid using heating or defrosting elements on the windows. Do not park your car near machines that give out heat, too. Additionally, avoid opening or rolling down the window.
If you don't take these additional precautions, you may end up damaging the wrap even more.
To avoid ruining the design and covering of the windows, have the car checked by a car wrap professional installer immediately.
Choosing a reputable provider of car wrap services will help your customised mobile advertising channels last longer. They will have top quality vinyl covering that will maintain its condition for an extended period of time.
Keep in mind, too, that the condition of your wrapped vehicles depends a lot on choosing the best material. As such, take the time to find the right company that can install top-quality vinyl wraps professionally.
AUTHOR BIO:
Brian Dwyer is the Director and owner of Colour Source Signwriters, a graphic production business specializing in various vehicle wraps, fleet signs and building signs. The company has been producing professional signage that captures the attention and matches the vision of delighted clients all over Australia since 1990.