10 Brilliant Ways To Attract Visitors To Your Exhibition Stand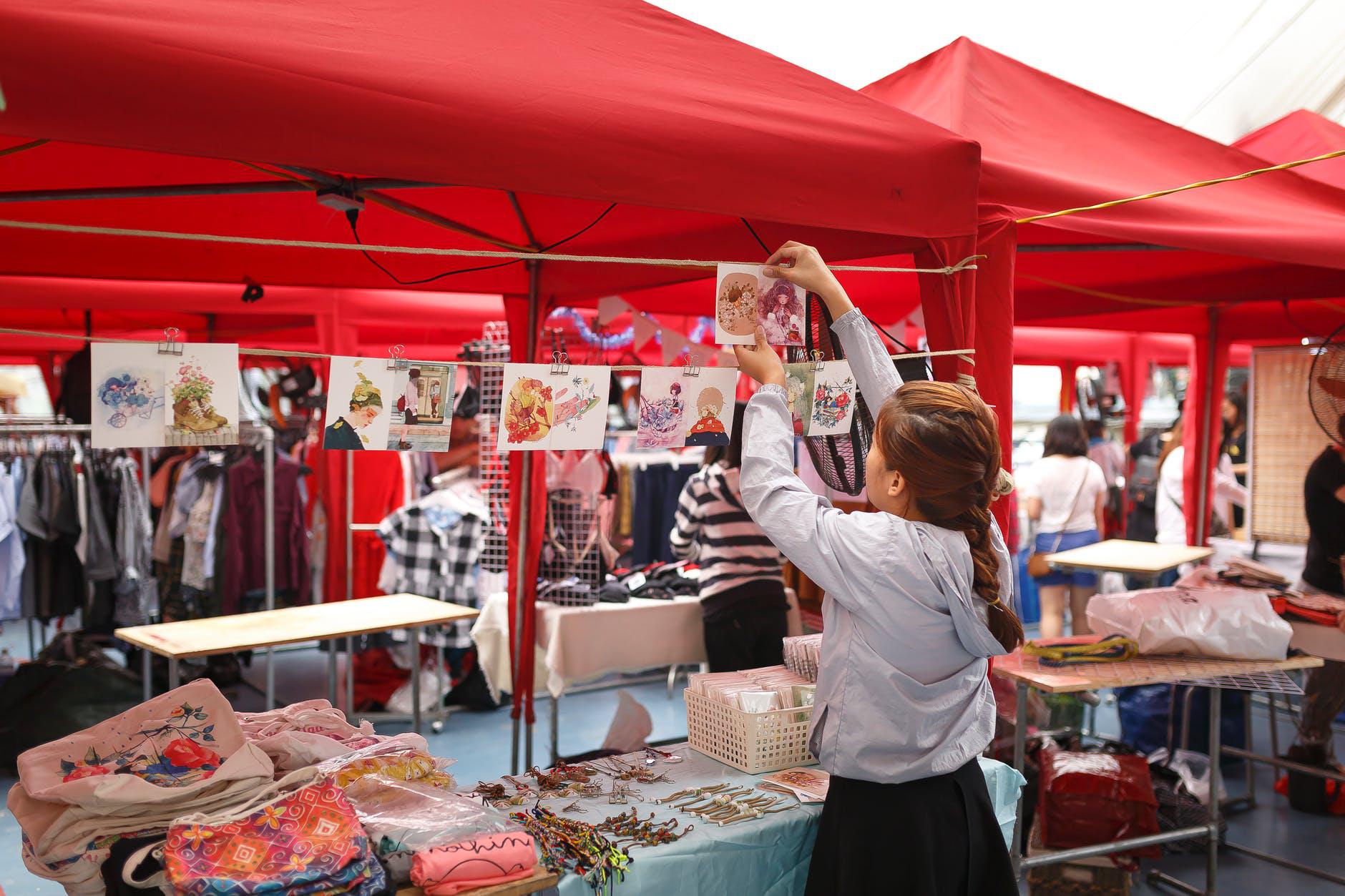 Whether you are an entrepreneur or a big tycoon or a small scale bakery owner. A lawyer or a doctor. Whatever profession you are in, you need to do its marketing. If you own a business, you need to attract clients. If you are an entrepreneur, you need to promote what your project is. If you own a small scale bakery, you need to advertise it to sell your product. Attracting the public and making them aware of what you do is the key to your career to take off. If you don't let the others know what sort of a doctor you are, what your education and practice are, the patients will never consider coming to you for help. However big of a career you are, it is the clientele that determines your success.
Thus, marketing and advertisement is a big part of your journey. Thankfully, these come in a wide range of variety. In a world ablaze with the power of social media, promoting your business is much easier now. You can make Instagram pages, Facebook profiles and Twitter accounts for your venture. Another foolproof idea is to arrange an exhibition display. Here is how to attract visitors to your exhibition stand.
Make It Attractive
To attract visitors it is pretty obvious to make your stand attractive. Whatever your venture is, make your space appealing and calling to the visitors. Decorate it with signboards, neon signs, use music, keep something fun and appealing for the visitors. Give them free samples of what you are selling, have attractions for all age groups; old, children, teenagers and you get the idea. Make your space irresistible.
Keep It Small
You need to have the perfect balance between making your stand attractive and making it manageable. Don't make your stand too large for you to manage. If you can't manage your space, others won't come to it either. You don't need a stand too small that your products are crammed and the visitors cant gets to you over the crowd and keep it too big that you can't focus on what you are selling and the product isn't highlighted. Keep small models and samples of everything so that you can have enough for a large crowd.
Promote Your Stand
Usually, when you set up a stand, you have plenty of others around you as well. Thus, you have a lot of competition. Thus, making the audience aware of your stand beforehand is a good way to attract them. Promote your exhibition stand using flyers, social media pages, collaborations with other small businesses. Advertise it as much as you can so that your visitors are excited about what you are presenting them and they also spread the word.
Make A Company Logo And Slogan
Slogans are a really catchy and tricky way of basically saying ''Come to us!''. They are invitation calls for the visitors and the company logo is a picture to imprint on your visitors' minds. Thus, be armed with both of these weapons. Create a very catchy slogan that makes the visitors come to your stand. Give it an edge like making promises in it, such as; ''We promise to fulfill your cravings!''.
Similarly, make the logo very attractive. Either give it flair with neon colors or make it of a sleek design; depending on what your exhibition stand is for. Either make it serious or too funny to ignore. Whatever you do, make it something that will get imprinted in the visitors' minds.
Be Creative
The human mind is a wonderfully complex organ. It is full of inventions, ideas, solutions, and problems. Thus, use its power to be as creative as you can be. Setting an exhibition stand is very common these days. In a big sea of blacks, you need to be red. Use different colors, use lights, sounds, art, crafts, glitter, confetti. Use everything you can get to create wonder, to create something truly magnificent.
Spread The Word
Whatever you do, it has to start from somewhere and that somewhere is from you. Spreading news on social media is extremely efficient but alas, in the end, it is the internet's voice, not yours. You need to use your own words to spread the word about your stand. The most efficient way to do this is to start with friends and family. Tell them what your project is, take help from them. Ask them to talk to people they know and make a large web where its main source is you.
Giveaways
Like every blockbuster movie has its trailer, your exhibitions need one too. You need to give a little peek and taste, of what your exhibition is for, to the visitors. Thus, using your social media pages, you need to give giveaways. Make small packages and give them to the lucky ones in a lucky draw. Remember to make it very specific and original.
Prepare A Good Team
When you are managing an exhibition stand, you need help. This involves a team of people. Assemble the right amount of people and give them specific jobs. Ask a few people from your team to run around the day of the exhibition near your stand. Ask them to invite visitors to your stand personally. Ask them to call out to as many people as they can get in a polite manner.
Have Contacts
Having contacts in any field is of extreme benefit. You can go a long way if you know the right sort of people and can get help from them. In our society, the word of celebrities, influencers and socialites go a long way. Thus, try to be in touch with such public figures and ask them to either promote your exhibition or be there in reality. If people see their fav actor or an influencer trying out something from your stand, surely they will want to too.
Provide Services.
The cherry on the top of your exhibition stand would be small services you can provide to the visitors. Be smart about it. put up free wi-fi at your stall, set us stands with charging docks, keep water dispensers at your stand. Put chairs by it. set up a comfortable place for your visitors and they will surely come.
Conclusion
Setting up an exhibition stand is like a game. You need to be smart about it, make the right choices and always be prepared for the next move. Play with the visitors' minds and make your stand appealing enough that it acts as a magnet and gets you as many visitors as it can get.