Rope Access in Australia: A Versatile Technique for Hard-to-Reach Jobs
Written by

NewsServices.com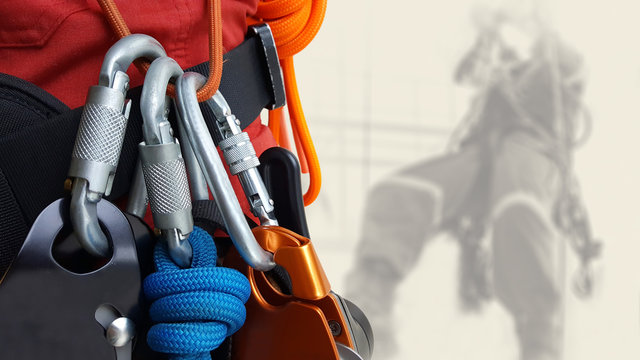 Rope access is an innovative technique utilized for accessing hard-to-reach areas like high-rise buildings, offshore structures, and industrial facilities. The process involves the use of ropes, specialized equipment, and techniques to reach areas that are difficult or impossible to access using traditional means.
In Australia, rope access has become a popular method for carrying out various tasks, such as maintenance, inspection, and construction. Rope access technicians, also referred to as rope access workers or operators, are highly skilled professionals who undergo extensive training to ensure that they can perform their jobs safely and efficiently. They utilize specialized equipment and techniques to access challenging locations and carry out tasks effectively.
Rope access technicians in Australia work in a variety of industries, including construction, mining, oil and gas, and renewable energy. They are responsible for performing tasks like building maintenance and repairs, structural inspections, painting and coating, and welding and fabrication. One of the most significant benefits of rope access is that it allows technicians to access areas that are not easily reachable by other means, resulting in reduced downtime and cost savings.
Rope access is also considered a safer method of accessing high-rise buildings and other structures compared to traditional methods, such as scaffolding or cherry pickers. This technique offers enhanced stability, ensuring that technicians can perform their tasks safely and with a minimal risk of accidents.
In Australia, rope access technicians undergo extensive training and certification to ensure they can perform their jobs safely and efficiently. The certification process includes training in rope access techniques, rescue procedures, and first aid. Technicians must also follow strict safety guidelines and procedures to ensure they can operate safely in hazardous environments.
Rope access is a versatile technique that can be used in various industries for a wide range of tasks. These include building maintenance and repair, structural inspections, painting and coating, welding and fabrication, renewable energy, and mining and oil and gas. The use of rope access technicians ensures that companies can carry out their tasks quickly, efficiently, and safely.
The Industrial Rope Access Trade Association (IRATA) is an international organization that sets the standards for rope access training and certification. The association, founded in the United Kingdom in 1989, has become the leading authority on rope access worldwide.
IRATA provides a framework for the safe use of rope access techniques, including training and certification of rope access technicians, equipment and safety standards, and guidelines for the use of rope access in various industries. The association has more than 400 member companies worldwide and has trained and certified over 150,000 rope access technicians since its inception.
The IRATA certification system is based on three levels: Level 1, Level 2, and Level 3. Each level requires different levels of experience, training, and knowledge. Level 1 technicians are entry-level rope access technicians, while Level 3 technicians are highly experienced and skilled technicians who can manage complex rope access projects.
The IRATA certification process involves a combination of practical and theoretical training, followed by an assessment that tests the technician's knowledge and skills. IRATA certification is highly respected and recognized worldwide, and many companies require their rope access technicians to hold IRATA certification.
Apart from setting standards for rope access, IRATA promotes the use of rope access techniques for a wide range of applications, including building maintenance, construction, and inspection work. The association regularly organizes events and conferences to promote the use of rope access techniques and to showcase the latest equipment and technology in the industry.
In conclusion, rope access is a valuable technique for accessing hard-to-reach areas and performing maintenance and repair work in various industries. The use of rope access technicians ensures that companies can carry out their tasks quickly, efficiently, and safely. IRATA plays a significant role in setting the standards for rope access training and certification, promoting safety, and enhancing the effectiveness and versatility of rope access techniques.

Source: ropeboys.com.au