Things to Consider For a Healthy Work Environment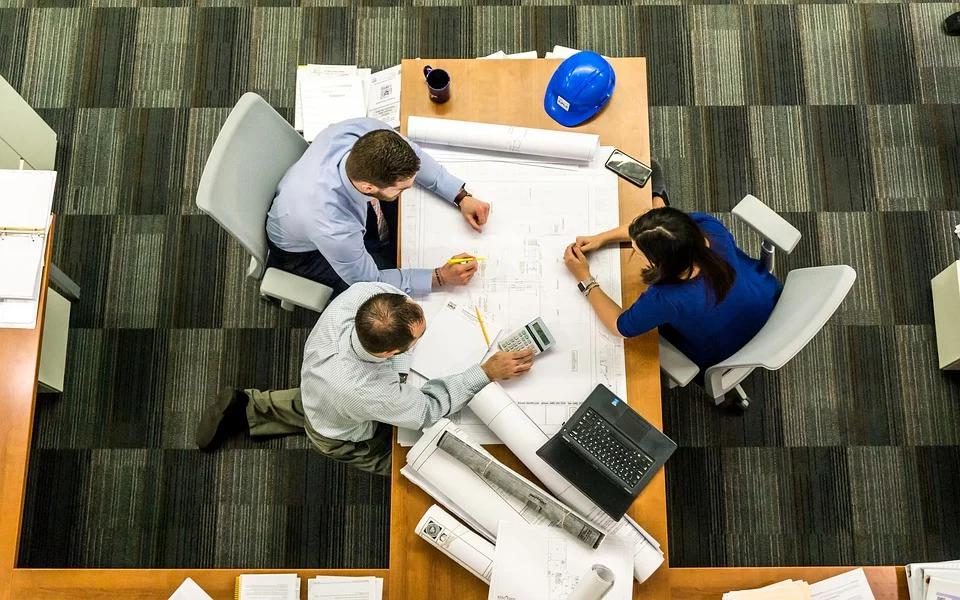 What does a healthy work environment mean? What are the keys? A healthy work environment is not just about giving fruit to workers. Achieving a healthy work environment requires consolidated work among all active parts of an organization. It is necessary to create a management system based on continuous improvement that encourages optimization of the work environment towards an increasingly healthy environment in all aspects. For this, the WHO model of healthy work environments considers it necessary to take into account four fundamental aspects:

1 - The physical work environment
The physical work environment refers to those elements that surround the worker in a tangential and material way. Some of them are infrastructure, air, machinery, furniture, products, chemicals, materials, vehicles, production processes at work, etc. All these factors affect the health of the worker causing small discomfort until the death of the worker.
We refer to what is usually called physical hazards (including risks produced by machines, vehicles, electrical hazards...) chemical, biological and ergonomic.
To reduce or eliminate these risks, a good evaluation of them must be carried out, as well as planning and carrying out a series of corrective actions related to them. For this, it is necessary to take into account the basic principles of prevention.

2 - The psychosocial work environment
When we talk about the psychosocial environment at work, we mean the organization of work and the institutional culture and the attitudes, values, beliefs, and practices that are exhibited daily in the company and affect the mental and physical well-being of employees.
These are factors that can cause emotional or mental stress for workers. These factors are triggered, for example, when there are: organizational deficiencies (time pressure, tasks, and responsibilities not clearly defined, lack of recognition and support...), harassment, intimidation, and discrimination, lack of communication, difficulties in reconciling life Professional and private, fear of job loss for any reason, etc.
To achieve an optimal work psychosocial environment, we must act. For this, evaluation and preventive measures are taken along with physical risks. In this case, the evaluation can start from surveys or interviews with workers. Once the risks are located, what can be done to reduce them? We have some ideas for you:
Reassign work to reduce the workload

Get a bunch of stress balls for your employees to always use them

Training in communication and leadership skills towards supervisors

Apply a zero-tolerance policy regarding harassment, intimidation or discrimination in the workplace

Give workers the flexibility to address conflict situations between working life and private life

Get the worker to receive support from supervisors and their co-workers (resources and emotional support)

Provide flexibility in the work location and the time allotted to execute the work

Ensure that there is timely, open and sincere communication.

Sensitize workers and provide training (conflict prevention, harassment situations...)

3 - Personal health resources at work
In this section, we refer to the contribution by the company of an enabling environment, health services, information, resources, opportunities and flexibility to motivate and facilitate a healthy lifestyle of workers as well as monitor and support their state of physical and mental health.
For this, the company can take a series of measures such as:
Make available to workers' facilities to exercise or facilitate access to this type of service (hourly flexibility, financial aid...)

Provide healthy food in the cafeteria and vending machines

Be flexible as to when workers interrupt their work and the duration of that interruption to allow them to exercise

Prohibit tobacco use and enforce this prohibition

Organize smoking cessation programs for employees

Provide medical services such as health evaluations, medical examinations, medical surveillance or extraordinary medical examinations

Raise awareness and train workers about healthy lifestyles

4 - Participation of the company in the community
The company is part of a local and global community that is affected and in turn, affects. This reciprocal impact also affects the health of people (both workers, and people who in one way or another are affected by the organization, positively or negatively). Click here to read more about Vending Machines www.royalvending.com.au/vending-machines-perth/

The company can provide resources and support to the surrounding community, such as:
Provide free or subsidized primary health care services to workers' families

Institute equal opportunity policies in the workplace to protect and support the most vulnerable

Organize free or affordable complementary literacy activities for workers and their families

Provide leadership and expertise in health and safety in the workplace to local small and medium enterprises.

Carry out voluntary controls of the pollutants released by the company in the air or water

Go beyond what the legal norms stipulate to minimize the company's CO2 footprint

Work with city councils to build bike paths, sidewalks, etc.

Subsidize public transport.

5 - Use standing tables to work
It is no longer a secret that sitting for long periods of time is not healthy. Many companies are now offering their employees standing tables or tables that can be converted from a seat to a standing desk at the push of a button. In this way, employees can switch between different positions and keep their muscles active. Just like sitting all day, it is not healthy to stand all day – a good balance is important.

6 - Create a cozy workspace
Even if your employees sometimes have to work closely with other teammates on projects, they need their own freedom. Find out for your company or the department for which you are responsible how large this space should be for optimal work results. All employees need enough space to work undisturbed and spread out. At the same time, you don't want to feel isolated from the rest of the company or team - you should be able to quickly clarify questions or problems personally with colleagues at any time. Couch corners are ideal for individuals who work away from the desk or for collaboration in small groups. Also, don't forget to provide enough whiteboards for creative work.

7 - Acknowledge performance and reward
To keep morale high, recognize and reward teams for reaching important milestones. Projects tend to be exciting, to begin with, and they lose their magic and become more complicated than expected. It is, therefore, all the more important to recognize individuals and teams after the successful completion of a project. It's not about big gestures. For example, it can be a cross-departmental email that informs other employees of the success and in which the team is praised. Alternatively, you can invite your team for lunch or happy hour. Such small gestures make a difference and boost morale.

Conclusion
Creating a healthy workplace environment for your employees is as important as your numbers and profits. Various factors can lead to an unhealthy work environment in which your employees feel uncomfortable and are not productive. And we're not just talking about physical health - a positive work environment means more. We gave you these tips to help you create a positive environment for your employees that promotes both physical and mental health. I hope this article has helped you understand the concept of a healthy work environment in a global way. We can now realize that to achieve a healthy work environment you have to work in all areas of the organization. Getting the participation of managers, workers, and other social agents is essential to achieving our goals in this increasingly fashionable field. If you want to contribute or ask something about the subject, I invite you to leave your comment.