Sunshine Coast Palliative Care: Providing Compassionate End-of-Life Support
Written by

Telegraph Magazine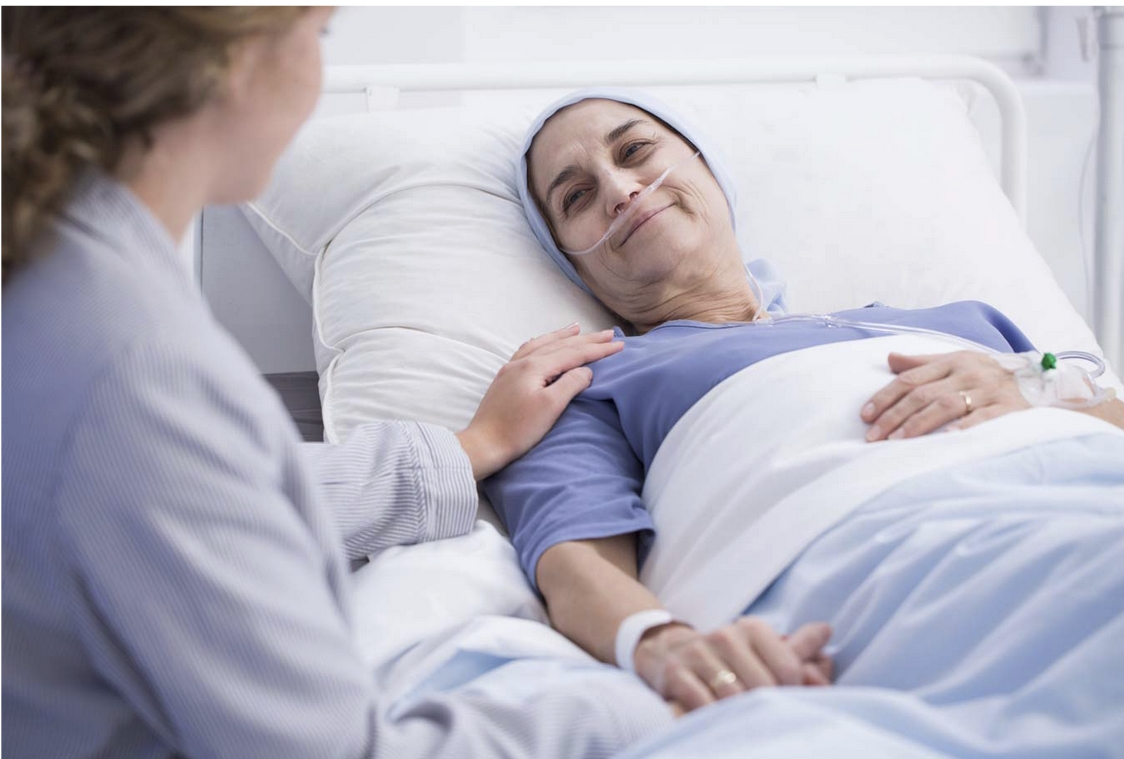 Palliative care plays a vital role in ensuring that individuals with serious illnesses receive the necessary support and comfort during their end-of-life journey. St Mary's Aged Care Sunshine Coast offers a Palliative Care service dedicated to providing compassionate care to patients and their families in the Sunshine Coast region. With a focus on enhancing quality of life, this specialized care approach aims to address physical, emotional, and spiritual needs while promoting dignity and respect.
Understanding Palliative Care:
Palliative care is an approach that focuses on improving the quality of life for individuals with life-limiting illnesses. Unlike curative treatments, palliative care provides relief from pain, symptoms, and stress, aiming to support patients in living as fully and comfortably as possible. It takes a holistic approach, considering the physical, emotional, and spiritual well-being of patients.
Sunshine Coast Palliative Care Services:
Sunshine Coast Palliative Care offers a comprehensive range of services to meet the unique needs of patients and their families. Whether at home or in inpatient care facilities, their dedicated teams provide compassionate support throughout the end-of-life journey. These services include pain management, symptom relief, emotional and psychological support, and assistance with practical matters.
Compassionate Care for Patients:
At St Mary's Aged Care each patient receives individualized care tailored to their specific needs and preferences. Care plans are designed in collaboration with patients, their families, and the care team. The focus is on effective symptom management, pain relief, and maximizing comfort. Emotional and psychological support are integral parts of the care provided, helping patients cope with the challenges they face.
Support for Families and Caregivers:
Sunshine Coast Palliative Care recognizes the crucial role of families and caregivers in the care journey. They offer comprehensive support programs to address the emotional, practical, and educational needs of families. This includes guidance on caregiving, respite care services to provide temporary relief, and bereavement support to help families navigate the grieving process.
Collaborative Approach to Care:
Effective communication and coordination are fundamental in palliative care. Sunshine Coast Palliative Care employs multidisciplinary teams, including doctors, nurses, social workers, and other specialists, to provide comprehensive support. The involvement of patients and families in decision-making is highly valued, ensuring that care aligns with their goals and preferences.
Ensuring Comfort and Well-Being:
Sunshine Coast Palliative Care understands the complexity of managing various conditions. They provide specialized care for specific illnesses, such as cancer or neurological disorders. Complementary therapies, such as music therapy or massage, are integrated into the care plan to enhance well-being. Spiritual and cultural needs are also respected and addressed, fostering a sense of comfort and connection.
Community Engagement and Outreach:
Sunshine Coast Palliative Care actively engages with the community through educational programs, workshops, and partnerships with local organizations. They strive to raise awareness about palliative care, dispel myths, and advocate for improved services. By reaching out to the community, they empower individuals to make informed decisions regarding end-of-life care.
Sunshine Coast Palliative Care: A Personalized Approach:
Recognizing that each patient's journey is unique, Sunshine Coast Palliative Care ensures that care plans are tailored to individual needs. They prioritize continuity of care, offering ongoing support as patients and their families navigate the challenges that arise. Respecting patients' choices and preferences is central to their approach, allowing individuals to maintain control over their care.
The Role of Palliative Care Volunteers:
Volunteers play a crucial role in supporting patients and their families at Sunshine Coast Palliative Care. These dedicated individuals provide companionship, emotional support, and practical assistance. They make a meaningful difference in the lives of others, offering comfort and solace during a challenging time.
Palliative Care: Addressing Myths and Misconceptions:
There are common misconceptions surrounding palliative care that can prevent individuals from seeking the support they need. It is essential to clarify these misconceptions and differentiate palliative care from hospice care. Palliative care is not limited to end-of-life care but focuses on improving quality of life throughout the illness trajectory. Empowering patients and families with accurate knowledge helps them make informed decisions.
The Importance of Advance Care Planning:
Advance care planning involves conversations about future healthcare preferences and documenting these wishes for reference. Sunshine Coast Palliative Care emphasizes the significance of early conversations surrounding end-of-life care choices. By discussing and documenting preferences in advance, individuals ensure that their care aligns with their values and goals.
Advocating for Accessible Palliative Care:
Access to palliative care services should be available to everyone in need. Unfortunately, disparities exist, and some individuals face barriers in accessing the care they require. Sunshine Coast Palliative Care advocates for policy changes and increased funding to bridge these gaps. They empower communities to demand improved services and support initiatives that ensure equitable access to compassionate end-of-life care.
Embracing Compassion at the End of Life:
Compassionate care is the cornerstone of Sunshine Coast Palliative Care. They recognize the importance of honoring patients' dignity, choices, and wishes throughout their journey. By providing comprehensive physical, emotional, and spiritual support, they ensure that patients and their families feel supported, comforted, and respected.
Sunshine Coast Palliative Care offers compassionate end-of-life support to patients and their families in the Sunshine Coast region. Through a holistic approach, personalized care plans, and a collaborative care model, they prioritize the well-being of patients while addressing their unique needs. By engaging with the community, dispelling myths, and advocating for accessible care, Sunshine Coast Palliative Care strives to ensure that individuals facing serious illnesses receive the support, comfort, and dignity they deserve.
FAQs:
Q: Is palliative care only for individuals with terminal illnesses?
A: No, palliative care is for anyone with a serious illness, regardless of life expectancy. It focuses on improving quality of life and providing support throughout the illness journey.
Q: Are palliative care services available at home?
A: Yes, Sunshine Coast Palliative Care provides home-based care services, allowing patients to receive compassionate support in the comfort of their own homes.
Q: How can I become a volunteer at Sunshine Coast Palliative Care?
A: To become a volunteer, you can reach out to Sunshine Coast Palliative Care and inquire about volunteering opportunities. They will provide you with the necessary information and guidance.
Q: What is the difference between palliative care and hospice care?
A: Palliative care focuses on improving quality of life throughout the illness trajectory, while hospice care is specifically provided during the end stages of life. Palliative care can be provided alongside curative treatments, whereas hospice care is typically for individuals who have ceased curative treatments.
Q: How can I support the advocacy efforts of Sunshine Coast Palliative Care?
A: You can support Sunshine Coast Palliative Care's advocacy efforts by spreading awareness, participating in community initiatives, and advocating for improved access to palliative care services in your region.