TIPS FOR STARTING YOUR OWN LAUNDRY BUSINESS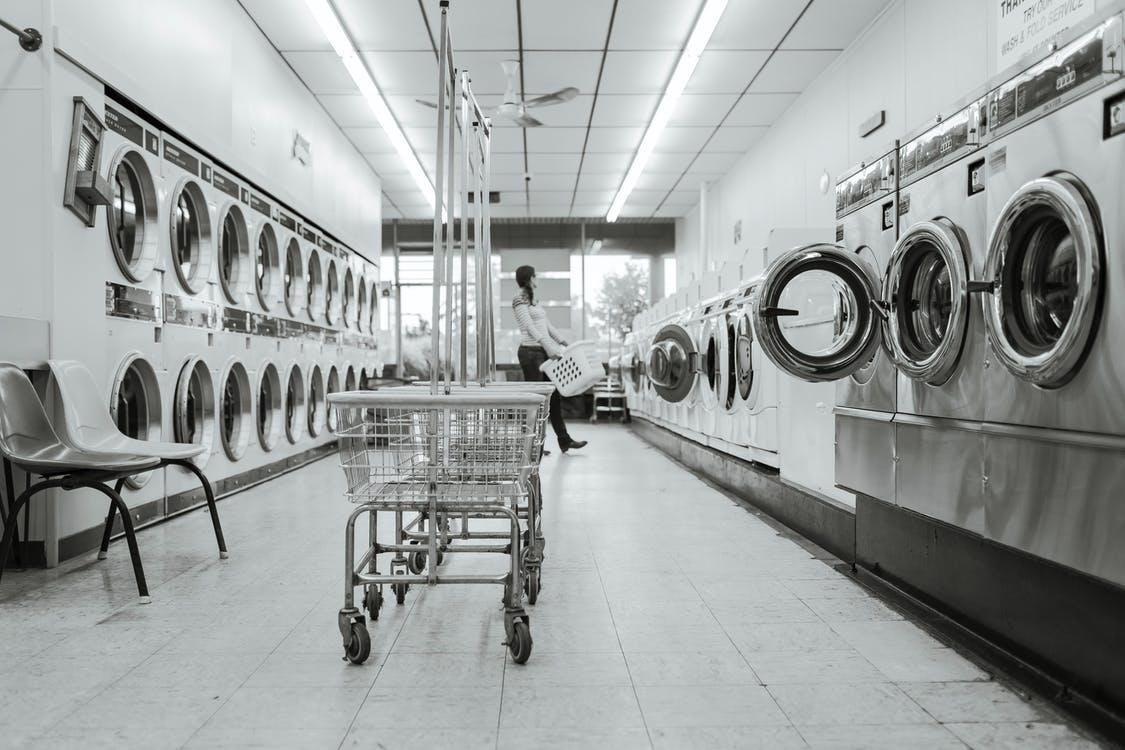 Not every apartment has all the items that one might need, and in such cases, a common man would see helplessness, but an opportunist would see the grand business prospective. Most apartments don't have washers and dryers, and so, people take their laundry to the closest launderette. It is generally the way that things work in a densely populated area, and there aren't just a few densely populated areas. So, if you attracted to starting a business and you think you have what it takes to run a launderette, then it is one of the best options on the table for you.
Starting a laundry business doesn't require anything extensive, but you need to strengthen the basics of running a business. No business can function properly and grow into a thriving project unless you make sure that it has the ideal recipe for success. If you are new to this line, then start with the most primary objective, and try to gather knowledge. Look at the projects and people running a laundry business around you and see how they function. Plan your own business using theirs as a model for success.
It may sound like a dull job, but you must explore the extents for what you are signing up before making a move. Look at some of the already flourishing businesses, like Laundromat Randwick, and observe what they are doing to make it thrive. Checking out the equipment, marketing points, prices, operating hours, and similar other details will help you distinguish between a struggling and successful launderette, so observe with a keen eye. Once you feel that you have sufficient knowledge, then use the following tips to start your laundry business and take it to the heights of success.
1. PLAN
A plan is what you need to make anything work out for you. Start by deciding the scale of your project based on the investment that you have. Look for the target audience around you and see if you have any competition in line bidding against you. Prepare the inventory lists using the project scale and make sure that you rival your competition, if any. Choose suitable operating hours and a competitive per person usage cost to make it more appealing for people. And if a single laundry outlet is a limit to your vision, then its okay not to plan much. However, if you see yourself invested in this business, then you should plan for its bright future.
2. FIND A VENUE
The next to do is to find a venue suiting your needs. Don't look for something expensive, but look for something spacious, which has lots of potential customers around to help grow your business. Pick a spot that is easy to find and has off-street parking to make it more convenient to visit for your customers. And while thinking of convenience, make sure that your structure plans include restrooms for people. They can help to avoid people turning away in case they don't find space.
3. GET THE EQUIPMENT
There is a lot of stuff that you will need to make it work for you. The essential inventory list items include washers, dryers, coin machines, laundry carts, detergent vending machines, hangers, fliers, and all the other stuff that would complement your establishment. If you feel that you can afford it, go for a card system instead of a coin machine, as its more efficient.
4. PAPERWORK
Having all the necessary paperwork in hand for your business is very important. Make sure that you have all the required permits and registration documents in case a legal issue arises. And while at it, don't neglect the insuring your setup. The subject on which area you are living in, it could be of legal assistance to you.
5. MARKET YOUR BRAND
It may not be entirely wrong to propose that the success of any business is strongly dependent on the market strategy adopted by it. If you have big plans for your laundry business, start trying to present your outlet like a brand. Branding is what gets you the recognition you need to expand and prosper. Make sure that you have something unique to offer and that you target your marketing campaigns on these special services. And most importantly, never let a competitor capitalize on your dull marketing. Make sure that you are always in the game to gain prominence.
6. LAUNDRY CHAIN
The best way to maximize profits from any business is by expanding it to other areas. Work on becoming a laundry chain and entertain the idea of franchising outlets to interested and reliable candidates. Start saving up for the investment such a venture might require and consider all your options before choosing to act on one.
SUMMARY
These are some of the best and most effective if you wish to start a laundry business. Just remember to stay confident and think carefully before making any decisions. Rest assured, you destined for success.