Franchises stay strong as unemployment soars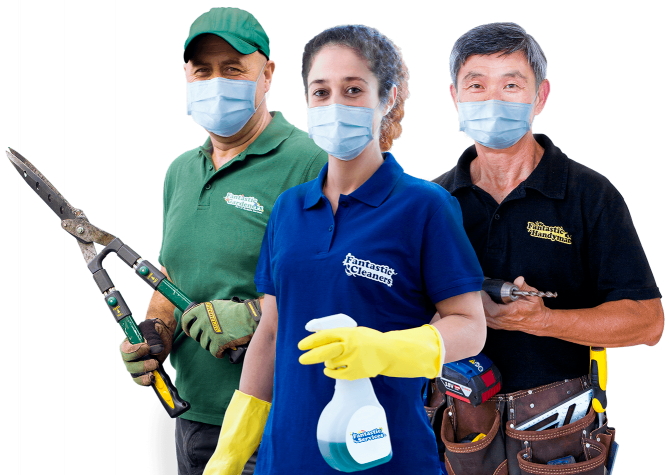 With unemployment rates in Australia continuing to increase month on month, franchising remains a steady source of income, particularly in the home services sector.
With many cafes, gyms and event spaces unlikely to survive 2020, there is no denying that Australians are still accessing essential services such as home and office cleaning, pest control, lawn services and removalists.
Even during the worst of the Victorian lockdown, services such as antiviral sanitisation and home and office cleaning continued to operate, under COVID-safe measures. The franchisees behind these essential services were therefore able to continue operating and make an income during these uncertain times.
Founder of franchise chain,
Fantastic Services Group
, Rune Sovndahl says that the pandemic has really highlighted the stability that a franchise network can provide in tough times.
"2020 has been an incredibly tough year on everyone, and at Fantastic Services Group we have done our utmost to ensure our franchisees are supported and keeping busy during this time.
"At the start of the pandemic we immediately invested in additional training for our franchisees and introduced our antiviral sanitisation service. This service provided homes and businesses protection from COVID-19 and quickly became one of our most requested services for childcare centres, schools, public transport and commercial office spaces.
"We placed a huge importance on making sure all of our franchisees were operating under COVID-safe measures, for not only the protection of our customers, but our franchisees as well," Mr Sovndahl said.
Another obvious but important benefit of the franchise model is the ability to be your own boss. With currently just under one million Australians unemployed[1], many of those stood down during the pandemic were from industries such as hospitality, retail, tourism, aviation and travel.
Franchisees in the services industry benefit from flexible working schedules and all the benefits of a proven business model, without a boss. They also have the ability to build personal relationships with customers and generate regular bookings and services. Franchisees rely on these types of transactions as well as the leads generated by the franchisor to keep their businesses thriving.
Fantastic Services Group recognise the importance of increased leads for franchisees during 2020, and have invested in additional brand awareness campaigns for their franchisees globally.
"Not only have we focussed on upskilling our teams, we have also focussed on helping them build their business through investing in increased brand awareness," Mr Sovndahl said.
In a tumultuous year, franchising has remained a constant for the 79,000 franchise business owners in Australia[2]. Fantastic Services Group is encouraging everyday Aussies to consider opting for a franchise as opposed to regular employment and benefit from the proven business models franchising has to offer.
About the Fantastic Services Group
Fantastic Services was born in 2009 out of the shared vision of two enterprising individuals, Rune Sovndahl and Anton Skarlatov, who believed that they can leave their hallmark in the home services sector by introducing a very different business model, based on partnership and mutual respect. The company founders embarked on a journey to success by simply harnessing their entrepreneurial spirit and innovative thinking, combined with the endeavour to bring the home cleaning service industry to a whole new level. Their approach to the new business venture was simple and yet, rewarding.
So, the 360 degree happiness credo was born. For Rune and Anton, traditional vertical hierarchical structures often hindered a company's success and its potential expansion when it came to growing their business in the home service industry field. So, from a small cleaning company they built a multi-operational enterprise that was based on a wide network of productive partnerships. The boosted morale and increased motivation of all parties, involved in the daily service provision and business activities, ensured a growing base of happier customers.