Enhance Your Business with E-Signing Solutions
Written by

Anna Melnikova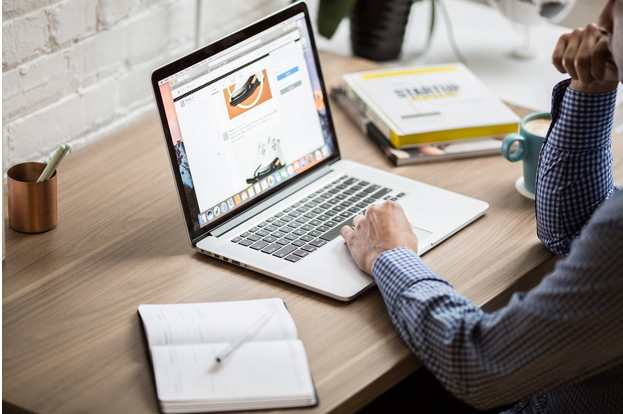 Everyone who is looking for a reliable and effective method to take the business to the next level will be absolutely gratified with the choice of electronic signing solutions. In the modern world, the progress of any business demands the implementation of digital technologies. It is necessary to keep up with the times not to get lost on the market, which is full of competitors. The main advantage of digital optimization is that it allows you to concentrate on current business problems and continue doing what you really like with pleasure while the automated system independently works without your effort. E-signing solutions save your time and strength. The automation of all work processes can take time, but there is one simple and quick method of business development. You can start your business enhancing with
electronic signatures
.
The use of electronic signing solutions positively influences all business processes, including goods production, contract negotiation, document generation, communication with clients, market investigation, etc. The automation improves every working procedure, bringing more safety and accuracy to the system. In addition, e-signing solutions open new perspectives for both business and your lifestyle.

Where to Find the Best E-Signing Solutions for Your Business
It comes as no secret that the choice of a partner is important. Every business person wants to cooperate with a reliable partner to provide a successful workflow. There is a diversity of e-signing providers on the market, and each company offers interesting propositions and peculiar approaches to their deal. However, there is a list of several top companies that became market leaders due to the flawless workflow.
One of the leaders is the SignNow agency, which carries high-quality service and can satisfy any of your preferences and requests. The SignNow professional team works in a convenient online form and offers reasonable prices, which makes their service accessible and affordable for a great number of people all over the world.
SignNow is famous for a wide range of products, which includes:
* e-signatures
* document generation
* online payment operations 
* vworkflow automation procedure
* robotic process automation
* web forms
* agreement management
* contract negotiation
The SignNow is a platform quite simple to use. You can find all necessary information on the website, including contacts, products, and services descriptions, instructions, and explanations, etc. In addition, it is possible to ask a question and get an answer in a very short time due to the constant support system.
Furthermore, SignNow is a part of a big corporation
AirSlate Business Cloud
. AirSlate is a trustworthy and experienced e-signing solutions provider. Cooperation with AirSlate Business Cloud gives a possibility to get:
unified digital ecosystem, which is connected to your business and grows with it
no-code configuration and automation
initial multi-cloud 
The comfort of clients is the agency's priority; so, it is possible to download an app on Google Play or App Store and use the SignNow services with the help of all your devices. In addition, you can save your time using API (Application Programming Interface). The SignNow workflow is powered by the following programs: Google, Autodesk, Microsoft, NetSuite, Salesforce, Dropbox, Oracle, and others.
SignNow has a big number of customers all over the world. You can read their impressions of the cooperation on review sites like
Capterra
and
Trustpilot
.
Why Do You Need Electronic Signatures?
An electronic autograph refers to data in the electronic form, which has the same legal standing as a traditional handmade sign. Both handwritten and electronic signatures are used for personal identification and to assure documents' authenticity and integrity. Actually, the visual part of the electronic form of a standard sign is very similar. The difference is in the way of sign creation. A traditional autograph is made with the help of a pen, and it leaves a trace on paper, while an electronic one is created with the help of devices like phones, tablets, or laptops and is written on their screen.
Despite such similarity, electronic signatures offer much more benefits for those who choose them. An electronic form of autographs has the following advantages:
Time, effort, and finances economy. An electronic signature system offers absolute refusal to spend money and time on printing, copying, faxing, and scanning. No more paperwork with e-signing solutions.
Raised accuracy level. An automated system assures a reduction in the number of errors. It is commonly known that quick and impartial machines cope with mistakes checking and correction better than people do.
Simplified and accelerated payment scheme. Digital optimization makes the payment system easier for you and your clients. The provision of all transactions becomes faster and safer. 
High protection level. Work with electronic documents and signs ensures 100% protection and reliability. Due to the automated system, you can control every operation and immediately discover any halting.
Freedom of movement. The choice of e-signing solutions gives a chance to see the world because there is an opportunity to work anywhere and not be tied to a certain place.
Moreover, there is a great option to protect your business information and personal data from fraud. You can use special digital signatures. A digital sign is equal to a secret password (like the one to your work account), and its code contains numbers. It is often used for verification or various operations.
The uniqueness and convenience of e-signing solutions are that they can be provided in a diversity of spheres. You can use an e-signing system for Education, HR, Insurance, Sales, Government agencies, Healthcare industry, Finance and tax system, Real estate, and others.