A Warning for Chinese Investors in the Australian Property Market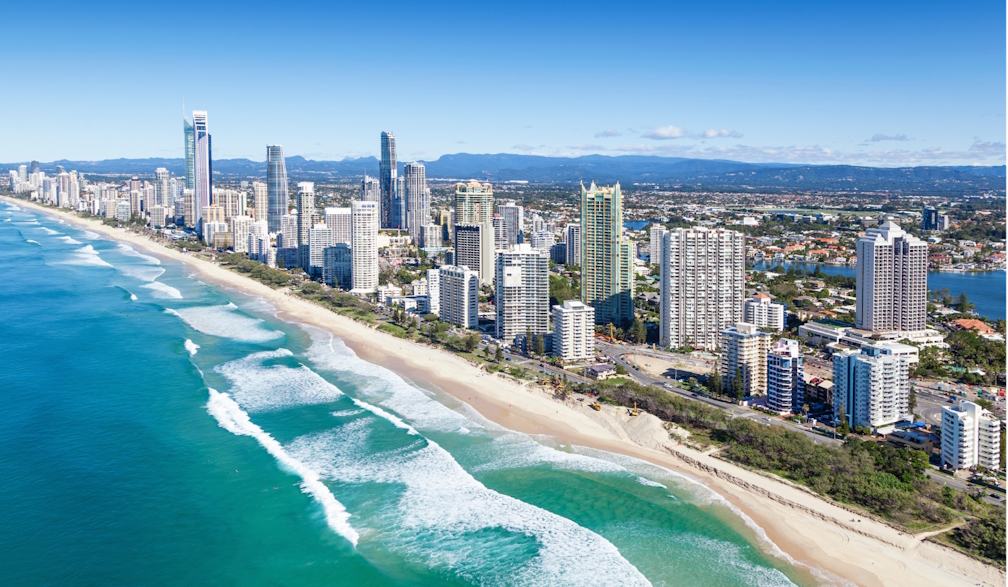 The Australian property market, renowned for its appeal to international investors, often harbours intricate challenges beneath its promising exterior. In an enlightening conversation, prominent property lawyer Nathan Lu, with a wealth of experience aiding Chinese overseas buyers, and Lloyd Edge, the distinguished buyer's agent at Aus Property Professionals, unveil the intricacies of making savvy property investments.
Within the context of the Australian property market, it's vital to comprehend the cultural nuances that frequently influence the aspirations of international investors, particularly those from China. For many Chinese investors, the desire to break price records is deeply entrenched in their pursuit of prestige and the reinforcement of social status. In Chinese culture, property ownership signifies not only financial success but also social accomplishment. It serves as a tangible representation of one's prosperity often celebrated within their social circles. 
However, as Nathan Lu points out, this ambition can sometimes lead to unintended consequences. While achieving record-breaking prices may be perceived as a symbol of prestige, it can inadvertently result in overpayment and missed opportunities for more prudent investments.
Here are a few examples where overpaying by some investors has driven up property prices, leading to localised booms in certain areas. 
Sydney, New South Wales: Suburbs like Chatswood and Epping have experienced significant price surges driven by strong demand from Chinese investors. However, overpaying in these localities, rooted in the belief of continuous property value appreciation, has substantially elevated real estate prices, often making long-term investments in these areas troublesome.

Melbourne, Victoria: Suburbs such as Box Hill and Glen Waverley in Melbourne have observed property price escalations influenced by Chinese investment. Unfortunately, overpayment within these areas, coupled with substantial demand, has ignited substantial and often unsustainable growth in property values, posing challenges for investors seeking stable, long-term returns.

Gold Coast, Queensland: The Gold Coast property market has attracted notable Chinese investment, especially in beachside suburbs like Surfers Paradise and Broadbeach. However, overbidding in these tourism-centric regions has actively contributed to the appreciation of property values, potentially affecting the viability of long-term investment strategies.

Brisbane, Queensland: Areas like Sunnybank and Upper Mount Gravatt in Brisbane have become appealing to Chinese investors. Yet, overpaying in select suburbs has played a role in the escalation of property prices in these localities, raising concerns about the suitability of long-term investment choices.
Nathan Lu's emphatic statement, "Breaking a price-paid record is nothing to be proud of. The objective is not to pay the highest price anyone else has paid in an area, and a buyer's agent will help you save as much as possible," heralds an alternative mindset of Chinese investors. It encourages them to move away from the allure of record-breaking purchases and refocus their attention on the practicality of securing properties aligned with their long-term financial goals. This transformative perspective, advocated by professionals like Nathan and buyer's agents such as Lloyd Edge, signifies a more strategic and value-driven approach to property investment within the Chinese investor community.
Lloyd Edge's strategy revolves around achieving higher margins for his clients with a lower initial capital outlay. This approach stands in stark contrast to the fiercely competitive metropolitan markets, presenting an enticing proposition for those seeking to optimise their investments.
Moreover, one of the key tenets of Lloyd's approach is his emphasis on off-market deals and the diversification of portfolios, especially into emerging regional areas where Lloyd excels in predicting potential growth. These exclusive opportunities often hide gems that enable clients to secure properties at better prices. Lloyd's extensive network and industry contacts open doors to unique, value-driven investments that are typically beyond the reach of ordinary investors.
The ongoing discourse between Nathan and Lloyd Edge serves as a poignant reminder to Chinese investors in the Australian property market. While the allure of breaking records and achieving high prices may be enticing, the true essence of successful property investment lies in making well-informed, value-driven decisions. Lloyd Edge's expertise as a buyer's agent not only ensures substantial savings but also paves the way for long-term financial prudence and success, positioning him as the foremost expert for those venturing into the Australian property market, especially Chinese investors. In Lloyd's words, "It's about achieving the best results, not just the highest prices."
About Lloyd Edge
Lloyd Edge is a two-time bestselling author, buyer's agent and property investor specialising in the Australian property market, nationwide. With two decades of property investing and development experience, Lloyd has curated a cash-flow-positive property portfolio valued at over $18 million. His strategic investment approach allowed him to retire from working as a high school music teacher, and he now dedicates himself to aiding clients in achieving their own financial and lifestyle aspirations.

About Nathan Lu
Nathan Lu is a solicitor director of ABP Lawyers. He was admitted as a solicitor of the Supreme Court of NSW in February 2008. Speaking both Cantonese and Mandarin, with a background in corporate restructure and tax coupled with Nathan's broad commercial and property experience, Nathan is an experienced lawyer with experience in a wide range of industries.