Gorgeous Hair in Minutes: How Much Do Hair Extensions Cost?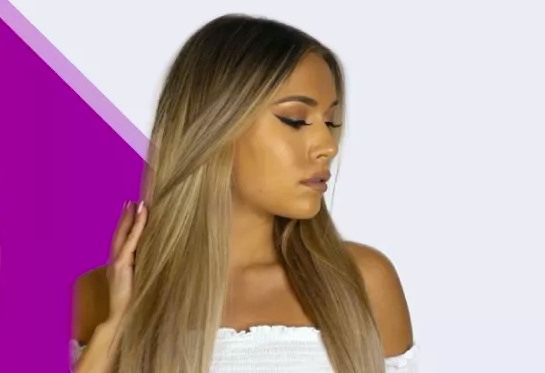 Not all women are blessed with long, voluminous locks. That's why it's no secret that they turn to hair extensions to get the length, style, and volume that they want.
If you're someone new in the world of hair extensions, take note that there are so many types in the market that it can be confusing to pick one that's right for you. If you want a hair extension that's a bang for your buck, here's what you should know about its cost.
The Average Hair Extensions Cost
Expect the national average cost of hair extensions to be around $200 and $600. How much do clip in hair extensions cost for those which are high-end, it can range from $150 to $200. On the other hand, professional glued-in extensions prices are around $600 up to $3,000 for full-head, long, and permanent virgin hair.
Think of hair extensions as your shortcut to get a celebrity look of a full, voluminous head of hair within minutes. It's highly recommended to choose 100% human or natural hair and invest in the highest quality of hair extensions you can afford. Hair extensions prices may vary according to the style you want and your natural hair's condition.
Yes, it's no joke that the cost of hair extensions can easily blow up your budget, but as long as you know where to look, you can find the perfect hair extensions that are quality and budget-friendly. So, let's get started.


Clip-In Hair Extensions
Clip-in hair extensions are the popular choice because of how easy you can apply them to your head. Clip-ins are exactly as they sound — you can clip them into your hair and create a quick lengthening without any hassle.
The prices for good clip-in hair extensions varies between $85 and $400, depending on your personal preference. Clip-ins may cost you about $100 for 20 inches of hair and $500 for a pack of nine sections. The reason why a temporary hair extension costs less is that you can easily put them yourself.
You can use clip-in hair extensions as a great hair loss solution for thinning hair. However, be extra careful of a low average price for a hair extension because those tend to have poor-quality clips with a weak grip.
Tape-In Hair Extensions
At a salon, you'll see tape-in extensions price start around $200 for partial extensions. Other hair extensions may cost much more for thin hair because they take more time to put in compared to tape-ins.
Tape-ins are segments of hair attached to double-sided keratin tape. They come in many pieces about 2 inches wide, and the stylist will apply them close to your roots while overlapping to make them blend in. The stylist will sandwich your hair in between the extensions, adhering them together to add strength.
Tape-in hair extensions are quick to put in because the stylist only needs to peel back the coating and stick them on your head. This is why the typical tape in extensions are affordable. When properly worn, tape-ins lay completely flat and are undetected underneath your natural hair.
Sew-In Hair Extensions
The price for sew-in extensions begins at $275, with an additional cost for each separate track of hair sewn in. Although permanent sew-in extensions cost less than fusion treatments, they still cost more than clip-ins due to work involved during installation.
In this technique, the stylist will sew around strands of your natural hair and attach them to the new hair using a fine needle and thread. Don't think that braid in extensions will costs as much as sew-ins because not all sew-in extensions need braids.
For thick hair, you don't have to keep sections of your hair braided into cornrows first to hold the extensions. Today's stylists have their ways of pinning hair back, sewing in the extensions, and release the rest of the hair after securing the extensions evenly across your head.


Opt for Remy Hair Extensions


Choosing Remy hair extensions means that you're using hair that's unprocessed, with a cuticle layer still intact. You get to enjoy hair extensions that are healthy, soft, shiny, and ultimately of high quality! As you probably know, those hair extensions that cost less are usually synthetic hair, unlike Remy, which is made from 100% real human hair.
Remy human hair extensions are known to be of high quality and have a longer lifespan than most. This makes them the most sought after extensions on the market. Whether it's a clip-in, sew-in, or tape-in hair extensions, you can expect your extensions to last longer if you opt for Remy.


Invest in the Highest Quality of Hair


Hair extensions are your ultimate Hollywood-style shortcut to get a celebrity look and a full, voluminous head of hair within one day. It's recommended to choose 100% human hair and invest in the highest quality of hair you can afford instead of opting for synthetic pieces.
At the end of the day, you will want your hair to look as natural as possible so that you can style it however you like.