The top 5 worldwide excavator manufacturing companies
Written by

Anna Melnikova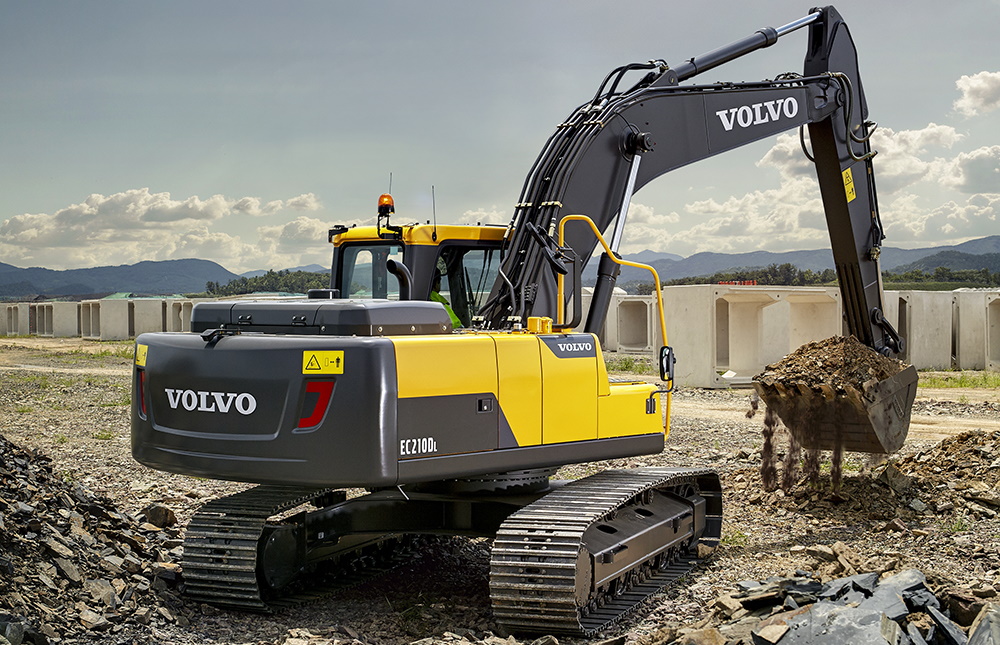 Excavators are heavy duty earth-moving machinery used for construction activities like digging, drilling and removing soil and debris. There are various types of excavators and also various types of manufacturers that are renowned for the machinery they produce. When buying or hiring an excavator, you need to make sure that it fits the job requirements and makes the process much easier.  Here is a short list of excavator manufacturers that are highly regarded in the construction and excavator hire industry:


Volvo CE
The name Volvo is synonymous with safety and efficiency. The company is known for producing quality, top of the range machines for the industry. Volvo is a brand that is old in over 141 countries. The company produces compactors, excavators, loaders and pavers. The company also offers other equipment like hydraulic excavators and articulated haulers amongst other things. It is popular for being easy and versatile. According to Volvo, their excavators are built top last and are very fuel efficient.


Caterpillar Inc.
Caterpillar is the world most widely recognized excavator brand. It has been successful for years and occupies a significant portion of the global excavator market.  Caterpillar is responsible for the design and manufacturing of the world's largest excavator, the Bucyrus RH400 – a 980 ton, a front shoveling excavator. Caterpillar excavators are regarded as the easiest excavators to operate and to maintain.  They are equipped with the latest technology and are highly rated for their safety.


Komatsu
This is a Japanese multi-national earthmoving equipment. This manufacturer is the second earth moving company in the world. Second only to Caterpillar. Komatsu has been making earth moving equipment since 1921 and one can safely say they have mastered the process. Komatsu Excavators are some of the most technologically advanced earthmoving equipment in the world. The latest models are even fitted with a 3D GPS system.


Sumitomo
Sumitomo like Komatsu has its roots in Japan. They have long history of produce a wide range of excavators and asphalt paving. Sumitomo excavators are durable, reliable and extremely functional. These excavators were designed with furl efficiency and of course rely on the famed Japanese innovation, Sumitomo Excavators can hold their own in a construction or mining site.


Hitachi
Hitachi Construction Machinery Company specializes in the production, sales, and servicing of a diverse range of construction and transportation machinery, as well as other machines and devices.
Founded in 1970 as a subsidiary of Hitachi Group, the Japanese company is renowned for its range of machinery such as mini and large excavators, crawler cranes, wheel loaders, light compaction equipment, and dump trucks.
Hitachi excavators are designed to deliver top performance, versatility and fuel efficiency at minimum overheads.


Deere & Company
Headquartered in Moline, Illinois, Deere & Company is an American multinational that produces a range of construction, agricultural, forestry machinery and more under the John Deere brand.
Founded in 1837 by American blacksmith and manufacturer John Deere, Deere & Company is one of the world's most popular excavator companies.
Since the 188,716-lb. John Deere 870G LC was presented to the market with its 31 ft. 5 in. digging depth, the machine quickly gained reputation as the largest John Deere excavator to date.
John Deere excavators renowned for ease of service and low cost maintenance.


Hyundai Heavy Industries
South Korea-based Hyundai Heavy Industries offers a range of powerful excavator models armed for nearly any digging, lifting and loading application – including restricted roadways, major structural projects, mass excavations, heavy-duty mining, scrap handling and more.
Hyundai's range of excavators that include compact (mini) excavators, crawler excavators, and wheeled excavators are renowned for their speed, hydraulic power, and precision control.


Case CE
Case Construction Equipment, popularly known as Case, is a brand of heavy construction equipment from CNH Industrial, a global leader in heavy machinery manufacturing business.
Case produces a range of heavy machinery including excavators, wheel loaders, crawler dozers, compact track loaders, and motor graders.
Case excavators are renowned for power, durability and flexibility.