Which is Better: In House Payroll or Outsourcing Payroll
Written by

Ariana Mortenson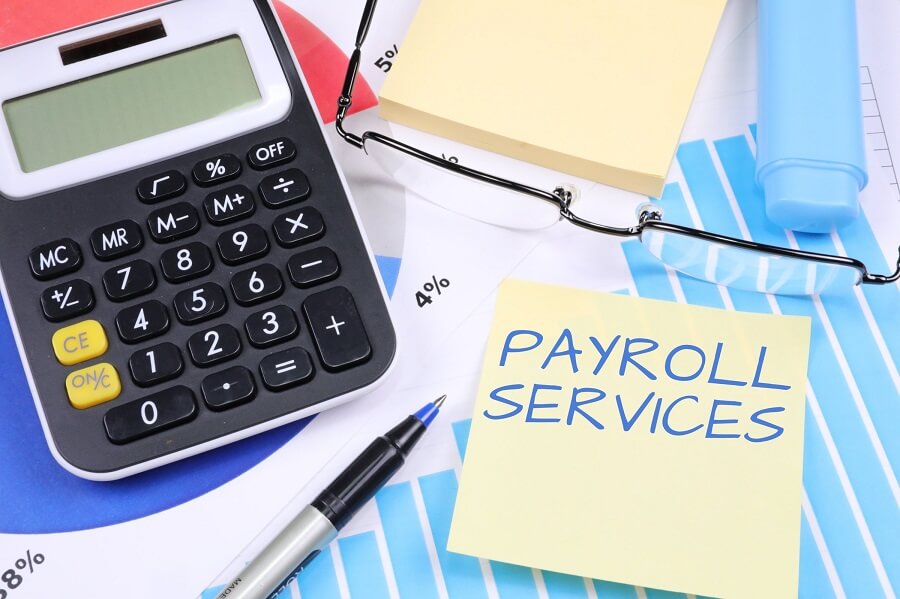 Choosing whether to have an in-house payroll or an outsourced payroll is complex. A single lousy decision might cost you thousands of dollars. Because it is such a complicated issue, many questions must be answered before making a final decision. To help you make a more informed decision, develop a list of crucial factors to consider before opting for an in-house or outsourced payroll. This will help you self-manage super fund after setting up for yourself, which will help you plan further.
So, now let us see the basic difference between in-house payroll and outsourcing payroll.
In-House Vs. Outsourced Payroll: The Difference
Depending on your organisation's pay structure, you may deliver pay-checks or direct deposit monies to your employees on a weekly or biweekly basis. Payroll processing is frequently delegated to your company's human resources or finance departments. Alternatively, you can hire a third-party payroll company to handle your payroll.
The major difference between in-house and outsourced payroll processing is that an in-house team is on staff and payroll while an outsourced provider is hired externally. In the sections below, we'll take a closer look at what constitutes in-house and outsourced payroll processing, as well as their various benefits and drawbacks.
Take a brief look at some key aspects that may help you decide which one to choose.
Advantages In-House Payroll:
Payroll Processes under Your Control
One of the most significant advantages of using an internal payroll system is that you usually have more control over payroll operations and management. An internal payroll clerk can work with you to adapt your current practises or assist you in developing a payroll system that meets your specific needs. If you employ an outsourced payroll provider, you may need to change your processes to conform to their standard workflow.
Another advantage of having your payroll conducted in-house saves you money. Connecting with a payroll business can be inconvenient when making last-minute changes or addressing issues.
Data Protection
Keeping payroll processing in-house reduces the need for a third party, reducing the danger of your employee data being hacked. The fewer individuals or systems through which your data passes, the smaller the security risk.
Better Information, Process and Reporting Control
In-house payroll offers significantly more control over the entire payroll process, in addition to significant cost savings. Management of information, for example, means you may keep sensitive details regarding salary, benefits and job status in your secure in-house database rather than exposing it to an outsourced payroll provider.
Instead of bending over backward to suit your outsourced payroll provider's schedule, you can make last-minute alterations to the process – such as adding overtime or rearranging hours – and still pay your employees on time. All of this is done without the costs and penalties that most outsourced providers impose.
Advantages Outsourced Payroll:
Keeps the Company Up To Date
The majority of specialists or vendors are up to date on payroll operating systems, which helps firms stay current. There is a broad sense of assurance that this solution will suit your specific business demands. Businesses may find it difficult to update their payroll systems due to the rapid pace of development.
Cost-Cutting and the Elimination of Time-Consuming Processes
Payroll outsourcing can help businesses save money in both time and overhead. Payroll processing for 250 people is estimated to require about one full-time employee.
In-house payroll processing might be much more expensive than outsourcing, depending on the pay rates in your local market and the size of your company. Outsourcing is frequently done on a per-pay-check basis. Outsourcing can aid in the scaling of small and medium-sized firms that are rapidly expanding.
Tax Compliance and Time Savings
One of the major advantages of payroll outsourcing services is that you may save a large amount of time for your company. There's no need to lose track of all your data and calculations for hours on end. Taxes are a delicate component of your finances, and the firm must handle them with care. If the process goes wrong, there are numerous dangers.
Finally
Because there are so many variables at play, there is no specific answer to this question. Both options have their own set of benefits from payroll. In-house payroll allows for more flexibility in making adjustments; however, outsourced payroll allows you to delegate tasks to a third party, lowering your workload. So, it all relies on the size of your business, the size of your personnel and your company's needs. After reviewing the variables mentioned above, we hope that you have a clearer idea of the situation.
Author Bio:
Hello everyone, I am Ariana Mortenson, a professional writer and blogger. I write on various niches in a way that it's understandable and appealing to the people. I aim to achieve a difference through my writing which allows you to make informed and valuable choices.