Grocery comparison app Frugl adds more retailers and new upgrades for consumers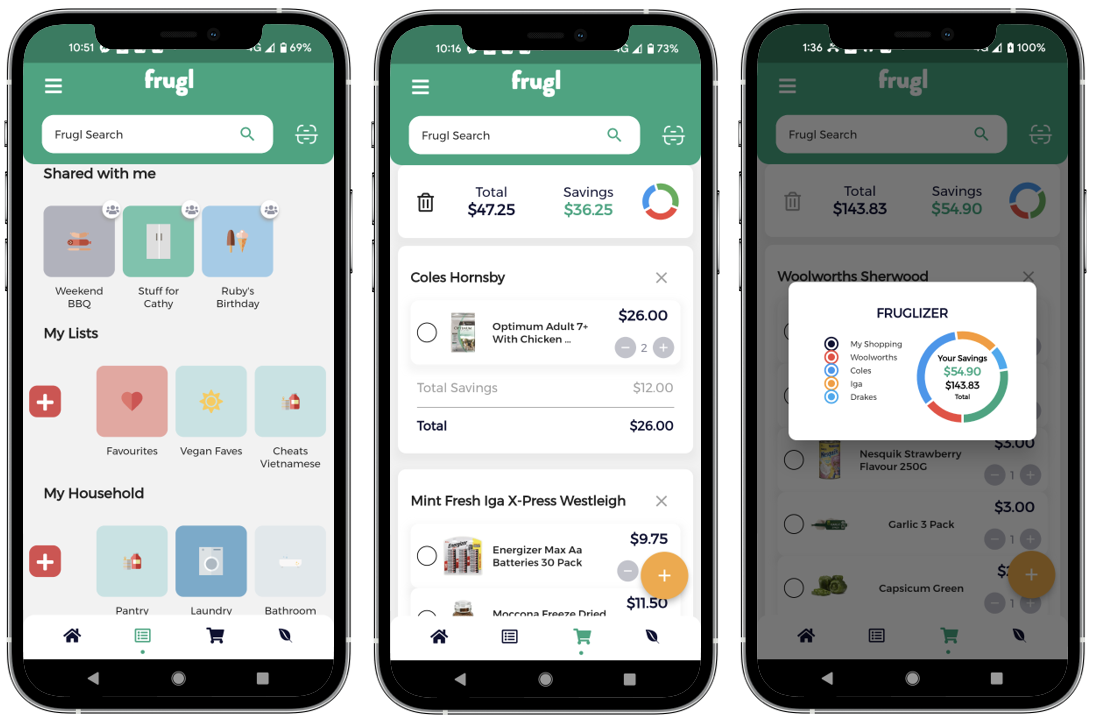 Leading Australian grocery comparison app, Frugl Grocery, launched in February 2020, is excited to announce the release of its version 3.0, adding a host of new retailers and enhanced features to the app for Australian consumers.
Frugl's grocery comparison functionality previously tracked prices between products at Coles and Woolworths, and the latest version has been enhanced with the introduction of more retailers including Aldi, IGA Supermarkets, Drakes and Foodland. This revolutionary update now allows consumers to compare more of the best deals each week when it comes to shopping savvy at the supermarket.
Further to this, the new mobile app interface has delivered major improvements and features for seamless shopping and saving experiences including:

* Upgrades to the ways that app users create custom lists, shared lists and collaborative lists - personalised shopping lists created within the app

* Social logins - users can now login to Frugl via Facebook, Google and Apple, to increase user security/sign ins, and a more simple onboarding process

* The Shopping Note - allows users to split their current shopping list into specific retailers, add product quantities and mark off products as they add them to their baskets.

* Wellness features - retained and streamlined wellness tools, allowing users to identify allergens and nutritional thresholds, and utilise these settings to filter their search results to help make healthier buying decisions for their households.


Frugl's Managing Director and CEO, Sean Smith said:


"At the end of December 2021, Frugl had received 40,000 registered users in our community. With a growing demand for more comparison retailers to help Australian grocery buyers save more every week at the check out, our team has worked incredibly hard to launch the latest version of our app. Frugl checks the catalogues for consumers so that they can save more on items at the stores at the best prices."
"This is just the beginning for our significant app upgrades for the Frugl community, and with the new capability to add unlimited retailers to our platform to enhance shopping options for users, we're looking forward to making Frugl even bigger in 2022."
With over 5,200 grocery stores tracked on the app weekly and almost 60,000 products available to compare, Frugl is encouraging Australians to get behind its latest update and save more at check out. Frugl can be downloaded for free by visiting the app store here.