Safety first: 6 signs of home structural damage
Written by

NewsServices.com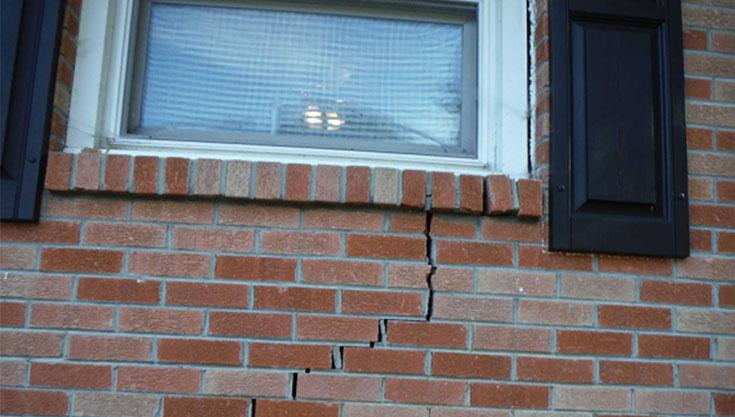 Gold Coast residents deserve to live in safe homes. However, there are many homes across the Gold Coast that are rife with structural faults, either due to infestation, poor construction or subpar materials.
Thankfully, an experienced building and pest inspector (BPI) can seek out these problems and ensure that you don't fall victim to an unsafe monetary trap! Whether it's termites sagging roofs or something different, the best building inspections Gold Coast has available will catch them out before they cause you big (and costly) headaches.
Here are six signs of structural damage that your BPI will find if present:
Termites
Termites may be small, but they work together to chew away at beams, ceiling joists, wall studs and more. In fact, termites are one of the main culprits of home structural damage, eating away at materials over time and causing serious problems for homeowners.
Unfortunately, termites can cause serious problems like wall cracking and sagging ceilings, and they can make a home unlivable if you don't do anything about it sooner rather than later.
Naturally, the best thing to do if a home already experiences infestation is to avoid paying the full amount for it (or buying it at all!). Your BPI will help you negotiate a better deal if this is the case.
Damp subfloors
A subfloor that is not properly ventilated stops evaporation from happening and causes humidity which then allows mould growth. This problem can cause further dampness which can then go on to rot the floor timbers. The way to spot this is if there are signs of deterioration or surface stains. Solutions range from getting rid of obstructions that are inhibiting evaporation or adding extra vents.
Timber rot
Timber is a tough material that can last for many years. However, it needs to be protected from the weather to ensure it doesn't rot before its time. Timber requires protection where unwanted fungi species can develop and thrive. This means protecting the timber from nutrients and an environment where fungi can thrive and cause serious timber rot.
However, if the home has already been subject to timber rot, your BPI will spot it for you and then be able to help you either negotiate a better deal or reconsider purchasing the problematic home.
Roof leaks & sagging roofs
Typically, roof cladding is built to last up to 30 years before it requires replacement. If the home's roof is leaking but hasn't reached or surpassed 30 years, the problem could be due to lack of proper maintenance, weather-made damage or timber frame movement.
Uneven or sagging roof lines typically display that there are some problems with the home, including termite damage, support members overloading, load bearing walls or incorrect framing timber sizing.
Ceiling & wall cracks
Not every single wall or ceiling crack in a home is a sign of structural damage, but you should keep an eye on them to see if they exacerbate over time. Cracks above doorways that are accompanied by a sagging ceiling or that are in a pattern that appears to be like steps are indicative that you should be aware of purchasing the home for its offered price.
Uneven floors
This problem can be minor or it can be really bad, sometimes not requiring immediate rectification (something which your BPI will help you decide). Serious uneven floor causes include a settling foundation or subpar construction, which may therefore require a structural contractor and building inspector to evaluate the problem.
Other issues may include termite damage, subpar subfloor supports or cracked floor joists.