Why Food Manufacturing Should Use Industrial Scales
Written by

NewsServices.com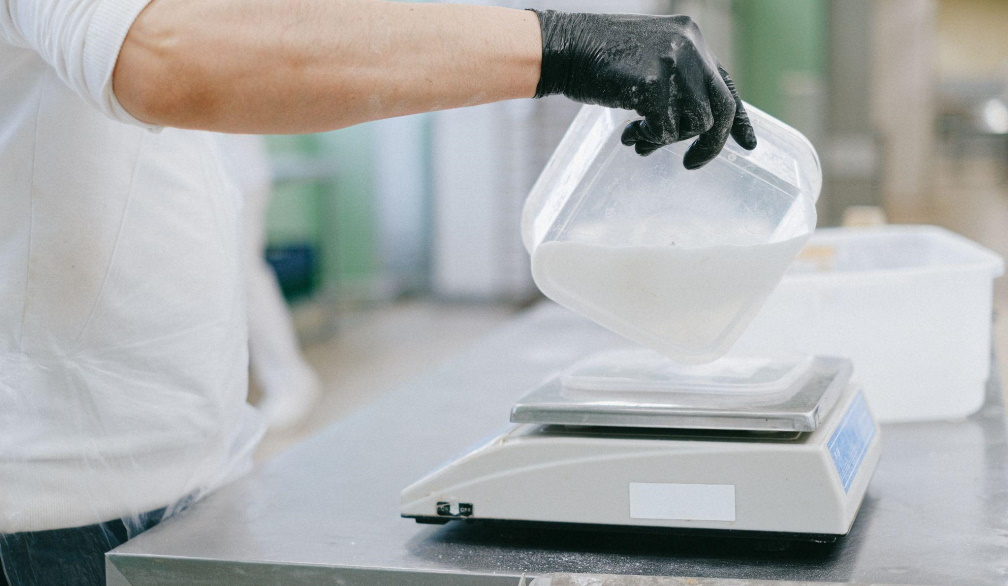 Suppose you own a business or work in the food manufacturing industry. You're maybe well aware that it is essential to minimise waste, ensure high food safety and hygiene standards, maximise efficiency, and deliver consistent product quality. The utilisation of an industrial weighing scale plays an integral part in achieving these essential requirements.
It is crucial to remember that weighing food substances not only achieves the requirements mentioned above but also ensures compliance with the quality standards of food services. Furthermore, since weighing the ingredients is a must to meet recipe specifications and quality requirements, precision can then be guaranteed, especially with regards to the ingredients being correctly and evenly distributed and that each batch of the product tastes the same.
Moreover, non-compliance with the food service standards can threaten consumers' health, which can be subjected to penalties and held liable. Thus, if you own or work in food manufacturing, you should be aware of the benefits of investing in high-quality and accurate food scales.
What Is An Industrial Scale?
Industrial scales are large units of high-precision tools or devices placed on the floor. It is used to counterbalance or weigh and then measure the mass or weight of any substances using decimal metric units.
Various industrial scales have different weighing capacities and degrees of precision. Moreover, this essential tool facilitates the loading and unloading of items and supplies for the business. It can be composed of hard metals such as iron, steel, and aluminium which can sustain enormous loads, typically ranging between hundreds of kilograms to a few tons.
Suppose your company is dedicated to the food industry. And let's say it was established within Wedderburn or its neighbouring areas. If so, look for accurate, high-quality industrial food manufacturing scales from Wedderburn to ensure that the food scales you're looking for fit your business needs.
Benefits Of Using Industrial Scales
Utilising industrial scales can be advantageous for various business types, including the food manufacturing industry. Along with enhancing your business operations with this high-precision industrial instrument, there are numerous benefits in which investing and purchasing such a tool is advantageous. Listed below are the following:
Reduces the Amount of Wasted Raw Materials
Various businesses demand exact measurements of raw materials to produce finished products. Utilising an industrial weighing scale can aid in accuracy and precision. This will always provide the optimal exploitation of raw materials. Saving money on raw materials can add to the bottom line, improving a business's financial operations.
Ensure the Product's Quality
The quality control process and production of a product are based on the product's weight and composition. Therefore, for the quality process, it is essential to guarantee the correct composition of each product, while for the manufacturing process, it is essential to minimise production losses.
The only way to accomplish this is to determine the precise mass of your product before and after the production process, especially if you take your measurements using scales that have a high level of precision and have been calibrated.
Increase Business Workflow and Efficiency
The productivity of employees responsible for weighing raw materials and completed goods will increase. This is because they are not required to constantly verify and recheck their work, as they can utilise the industrial scale's precision and accuracy and proceed. All the saved time will lead to more tasks being completed, increasing the business's productivity.
Uniformity and Consistency
Consistency is often cited as the determinant of success. The same holds for food manufacturing plants, as the more consistent the quality of your food, the greater your credibility. Their uniformity and quality consistency enhance the public's perception of your products' dependability. To maintain the quality of your products, you must adhere to set benchmarks, and proper weighing procedures will assist you in doing so.
Ease and Safety
Food manufacturing products have a direct impact on human health. Therefore, you must exercise utmost caution. Uneven utilisation of raw materials and ingredients or a hazardous manufacturing procedure can cost someone their life, and you do not want to be accountable for that.
Using properly programmed industrial scales will assist in ensuring safety. Moreover, it is essential to provide a seamless flow of activity in the workplace. Thus, if you weigh the food correctly during the process, there will be no need for further procedures to correct the errors, and you can add a seamless process and make things easier for your coworkers.
Accurate Information
It is essential to weigh raw materials and ingredients correctly, especially when adhering to a specific recipe or measuring the finished product. Utilising industrial scales enables management to validate all parts of the production process, allows for the more efficient tabulation of formulas, and identifies essential spots in loss of production and materials.
Convenience
The consumer should receive the weight stated on the product's packaging. Therefore, if you use appropriate weighing systems in food production, you won't be dealing with these concerns and complaints, which is convenient. In the production of food, you must adhere to regulatory standards, which can vary based on your manufacturing facility's products and location.
Takeaway
Whether you operate a business or work in the food production industry, if you are still undecided about purchasing an industrial scale for your business, this article may help you make up your mind. An industrial scale can offer great value to your business operations as it's engaged in nearly every step of food production, which can benefit each step.