Real Estate Entrepreneur Luke Lazarus Discusses Newcastle Markets
Written by

NewsServices.com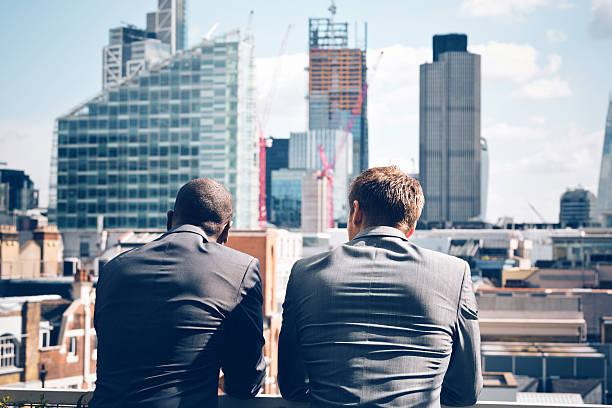 Prices have skyrocketed and high real estate costs are making many investors question whether now is the right time to purchase. The boom of residential property pricing has led to an upward trend for commercial properties as well, but has the boom ended and what is in store for the future?
According to real estate investor and commercial property manager, Luke Lazarus, Newcastle offers great opportunities for interested investors however timing is everything .
How Inflation is Impacting Newcastle and Sydney
Inflation has impacted people everywhere. Luke Lazarus says that inflation is causing shockwaves through the pub market "we're already seeing signs that pub valuations are taking a hit. The clearance rate has lowered and some publicans are not achieving the lofty prices that were being hit just short months ago."
Lazarus believes that inflation will hit the Newcastle market in the same way that it will hit Sydney. "We firmly believe that inflation is going to put strong downward pressure on pub prices and that the market has peaked." Consistent with this logic, Andrew and Luke Lazarus sold the Beach Hotel to Glenn Piper for circa 40m insert link to article.
The threat of further interest rate rises are a dark cloud hanging over the head of the entire economy and only time will tell how far and what the impact of these rate rises will be. Luke Lazarus expects that there will be a lot of pub buying opportunities in the coming months "we're hearing of many publicans changing their tune on the market and readying themselves to buy down the track by cashing up and selling some of their assets with the goal of buying again down the track at lower prices".
There are many high net worth individuals selling their assets, readying themselves for a possible slow down in brick and mortar assets.
Lazarus Says Pub Market is Ideal for Investors
So, maybe Newcastle is the right place, but is the hospitality, entertainment and service industry really a good business move right now? According to Luke Lazarus, the pub market is the place to be "pubs are extraordinarily appealing to operators and investors alike as they have strong cash flow and are underpinned by high land and infrastructure value"
He notes that Newcastle underwent a recession in the 90s that changed the manufacturing nature of the area. Now, Newcastle has become the second-most populated city in NSW with many making the move from Sydney.
The shift since the recession and closure of BHP steelworks has resulted in a city less dependent on coal and steel. Instead, Newcastle has thrived by shifting its focus toward education, tourism and service-based industries. With the hit of COVID, many of these industries were severely impacted however Luke Lazarus says that in the post-COVID world, these industries will bounce back. He notes that with the end of the pandemic, people will be looking for places where they can gather, relieve stress and enjoy artists performing live shows.
A Long History of Entrepreneurship and Real Estate Investment
Luke Lazarus joins his father Andrew Lazarus in a long history of owning real estate, including pubs and luxury hotels. Andrew is the high net worth owner of Shoal Bay Country Club and Luke was an entrepreneur for 20 years before joining the family business and helping manage commercial properties in the Sydney and Newcastle area. Since he has been able to take over more of the company management, his father has been able to devote more of his time to charity and philanthropy.
The extensive experience of Andrew and Luke Lazarus has led to making successful purchases and renovations within the area. The Lazarus duo has shifted to adapt to the changing demand of the area while operating Eastern Hotels Group. They've been able to successfully pivot as the market has changed over the years.