Hong Kong In-Home Expo 2023 Opens Today
Written by

Telegraph Magazine
The largest-ever public access, one-stop home expo
HONG KONG SAR -
Media OutReach
- 1 June 2023 - Organized by Exhibition Group Limited, the largest-ever public access one-stop home expo "Hong Kong In-Home Expo 2023" commences today for a four-day run at the Hong Kong Convention and Exhibition Centre.
With over 620 quality brands of home goods, appliances, and bedding, alongside numerous interior design and renovation companies and various home service providers, the Expo seeks to promote Hong Kong and regional architecture, household products, design industry, and technological innovation. The expo brings together innovative home designs, household items, renovation materials, and electronic furniture, striving to create an ideal cozy nest for Hong Kong citizens.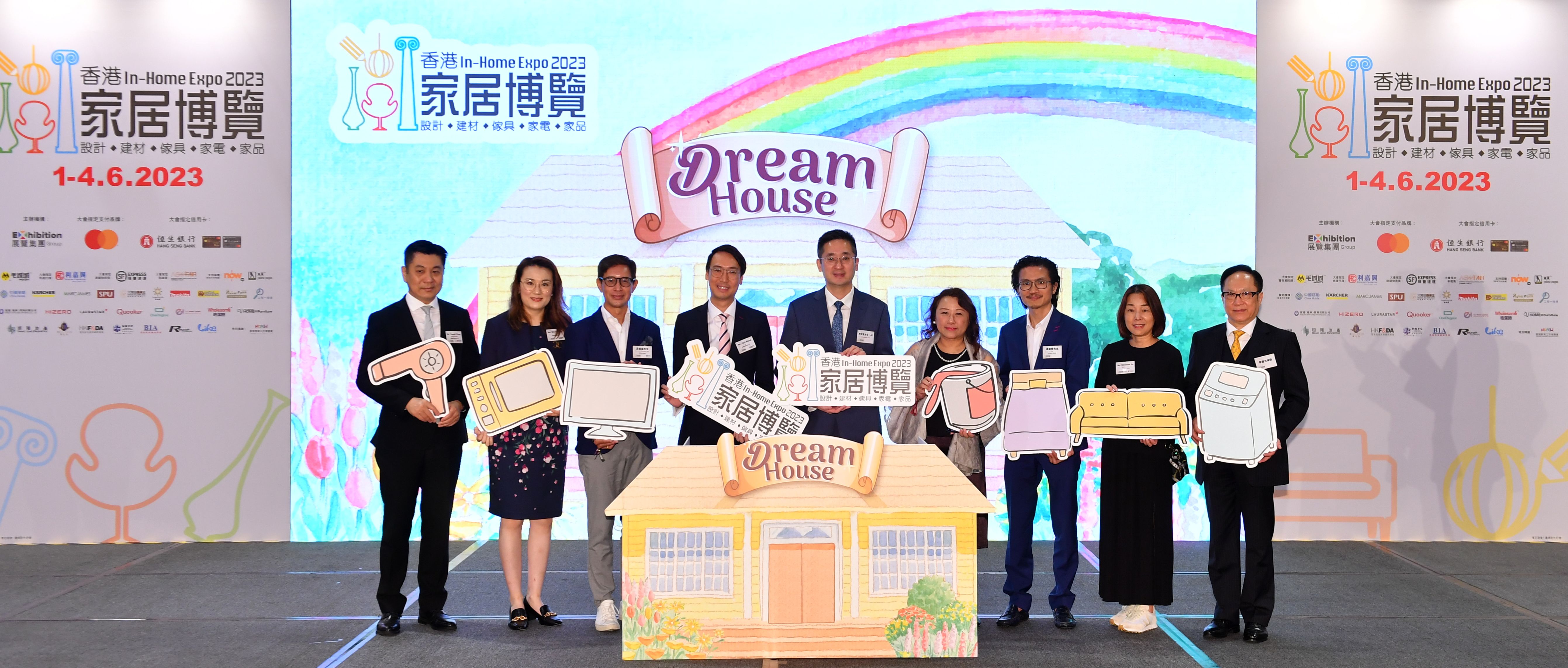 Today's opening ceremony was graced by Dr. Bernard Chan, Under Secretary for Commerce and Economic Development Bureau, Mr. Carl Wong, Chairman of Exhibition Group, Ms. Shirley Chu, General Manager of Exhibition Group, Ms. May Leung, Chairman of the Hong Kong Furniture and Decoration Trade Association, Mr. Gary Lui, Vice Chairman of FHKI Group 10 (Hong Kong Furniture Council), Mr. Ken Fung, Chairman of the Design Council of Hong Kong, Ms. Christine Lo from Hang Seng Bank (Head of Card Business), Mr. David Chan, Director of Ricacorp Properties, and Lawyer Mr. KK Lai.

With the lifting of epidemic prevention measures in Hong Kong and mainland China, the economic atmosphere has greatly improved, with private consumption expenditure notably increasing, up 12.5% year-on-year in the first quarter of this year. Local demand strongly recovered, with the first quarter's real GDP growing by 2.7% year-on-year, ending a four-quarter decline. The resurgence in economic growth is mainly driven by the significant increase in local demand, which will continue to be the main driving force of this year's economic growth, supporting the return of the largest-ever Hong Kong In-Home Expo 2023.

Mr. Carl Wong, Chairman of Exhibition Group, pointed out: "With the distribution of consumption voucher, the consumption atmosphere has improved, and citizens are generally willing to invest more in home design and household items to improve the quality of life, thus enhancing overall happiness. Recently, we have noted disputes over decoration and design; the Hong Kong In-Home Expo 2023 aims to connect consumers with brands and relevant experts and scholars, enabling consumers to make savvy purchases and avoid pitfalls."

The Hong Kong In-Home Expo 2023 showcases the latest, most unique, and diverse furniture products, with three major themes including interior design and building materials, furniture/bedrooms/bathrooms and kitchens, and home appliances and lifestyle areas. It covers five key elements: interior design, unique building materials, household items, home equipment, household appliances, and products, showcasing a wide array of home goods and designs. During the four-day event, several activities such as "Learn to Read Renovation Quotes to Avoid Pitfalls", "Multiple Perspectives on Building Repair Laws", "2024 Auspicious House Layout", "Learn More about Fire Insurance, Save More" and "Hong Kong Furniture Association NEXT in Home Seminar" are featured. There's also a "Grab to Buy" event during the exhibition period, where visitors have the chance to buy their favorite home products at extremely low prices.

In-Home Expo 2023

Date

Jun 1 to 4, 2023 (Thurs to Sun)

Time

12:00nm to 9:00 pm (Jun 1 to 3)

12:00nm to 8:00 pm (Jun 4)

Location

Hall 1 CDE, Hong Kong Convention and Exhibition Centre

Website

https://www.exhibitiongroup.com.hk/exhibitions/inhomeexpo

Hashtag: #Home #ExhibitionGroup #InHomeExpo
The issuer is solely responsible for the content of this announcement.