5 Songs You Should Have On Your Road Trip Playlist
Written by

News Feature Team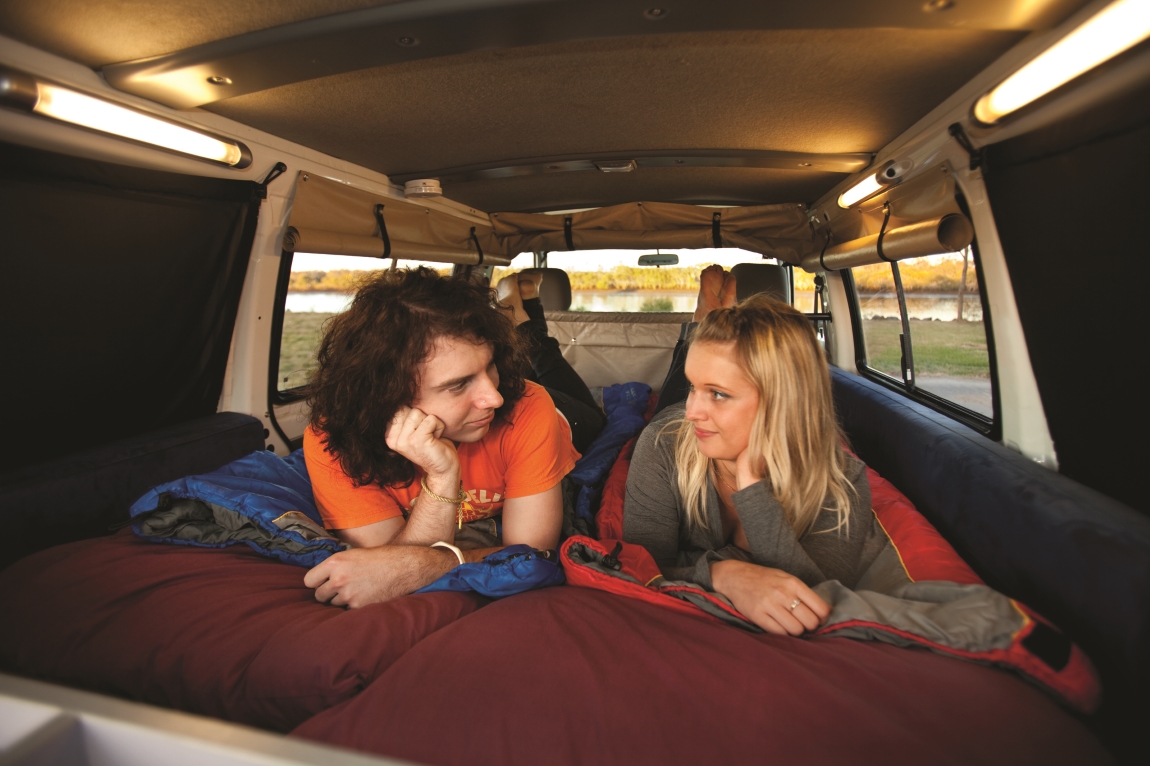 If you plan on grabbing yourself a
cheap campervan hire
and hitting the open road with your friends, one of the best ways to pass the time is to have a song playlist picked out for the journey. Nothing melts away those long hours on the road like a well-curated set of tunes, and today's technology allows for multiple playlists to be ready to go at a moment's notice. Of course you have your own tastes and your traveling companions have theirs, but there are some songs that bypass individual tastes and really speak to the open road. Make sure to have these on any playlist you may be putting together for your trip.
There are literally thousands of songs that can translate well to the road, and not all of them have to be about traveling or driving. Anything from jazz and blues to ambient and EDM can be driven to. You don't need lyrics or road-related imagery to be a great driving song, since many of the best driving songs are all about the rhythm and overall feel of the track. For the purpose of this list, however, we will be sticking to songs specifically about driving and travel.
On The Road Again by Willie Nelson
Although there have been many songs written about the open road, one of the most iconic is the legendary Willie Nelson's "On The Road Again" which chronicles the singer's joy at being back out on tour with his bandmates. Unlike many touring road songs that speak of exhaustion and loneliness, this one is sheer joy. Willie obviously loves the highway and all the adventures it holds, and the song is infectious for any traveler setting out on a road trip.

Truckers Almanac by Modest Mouse
Before navigation systems and GPS, there was the Trucker's Almanac which granted traveler's with road maps of any interstate system, down to small regional highways and rural roads. This tome was not only used by truckers but by campervan journeyers as well. The Almanac was seen as a key to the open road, and Modest Mouse really capture the reverence this road manual inspired in legions of travelers moving across the world in a cheap campervan hire or microbus. This long track has a real groove to it which conjures images of road travel, the perfect accompaniment to a long drive.
Truckin' by The Grateful Dead
Very few songs paint the road life as vividly as Bob Weir and Co. on this Grateful Dead classic. Recorded in the wake of a long tour in 1970, "Truckin" tells a personal tale of band life on the road which is nonetheless universal in its feel. Any traveler can relate to the series of long miles and misadventures related in this song, and Jerry Garcia's classic riff rings out like a long night on the highway. There is a reason this track has become a staple of classic rock radio since the 70s, inspiring many thousands of late night drivers to keep on truckin' down their chosen highway.
Autobahn by Kraftwerk
Named after the infamous speed limit-free highway in Germany, Kraftwerk's 'Aurobahn" is a rhythmic, repetitive, and nonetheless catchy journey on a seemingly endless highway. In many ways this is the perfect driving song, with its propulsive beat and looped synthesizers making for a hypnotic effect, this song evokes those white and yellow lines like no other. Unlike many road trip songs that could be played either day or night, Autobahn is definitely suitable to the nighttime hours. If a part of your journey will include any night driving time, then you will definitely want this Kraftwerk song ready to go.
Roadhouse Blues by The Doors
Sometimes the most perfect road trip songs are the most simple, and this basic twelve bar blues by the legendary Doors definitely subscribes to this theory. Featuring a chugging, propulsive riff that will really make those miles fly by fast, "Roadhouse Blues" states its case as one of history's best road numbers right with the very first line. When Jim Morrison belts out, "Keep your eyes on the road and your hands upon the wheel" you can take his advice literally while speeding toward your destination.
Over the pantheon of music history, there are an incredible amount of road songs spread out across many genres. There are a number of classical songs that will make the miles vanish, just like there are many metal and rap songs that will do the same. In the end it comes down to personal taste, so make sure to take into account your traveling companions when compiling your list. When you have a full stock of songs ready to go on your various devices, then those miles in your cheap campervan hire will seem a whole lot shorter.