HOW TO STITCH UP YOUR FASHION LABEL SO YOU'RE BUILT TO LAST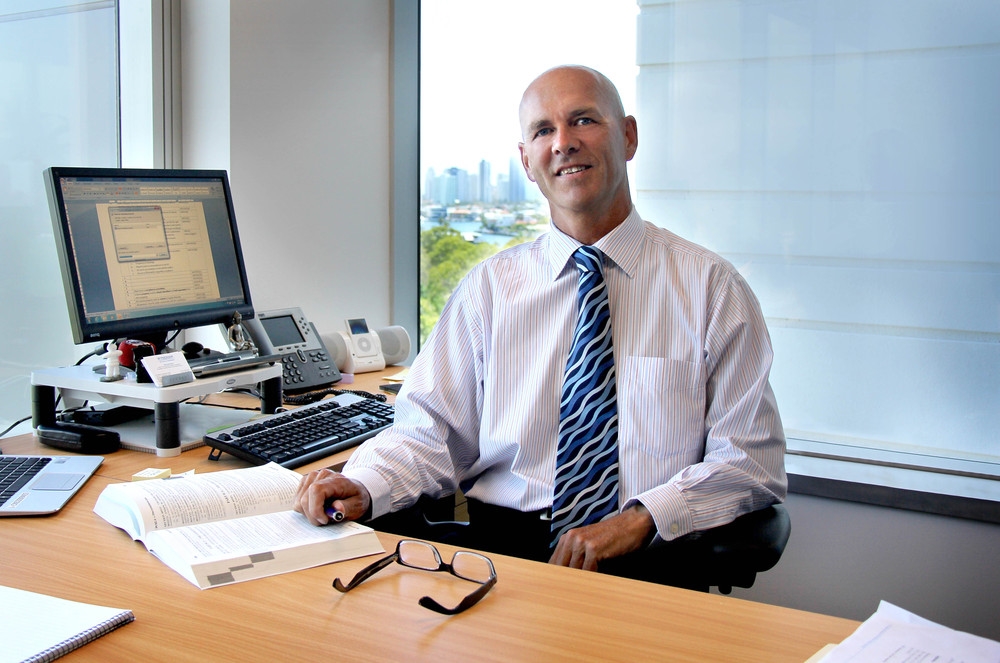 Burleigh based fashion lawyer Julian Blanchard, who has worked with some of the biggest Australian fashion brands like Billabong and One Teaspoon, as well as emerging trend-setters like Byron Bay clothing and surf label Afends, says there's a swathe of new boutique fashion lines entering the market.
"The industry has never been more dynamic and active at a grassroots level," says Mr Blanchard.
"Brands like Spell and the Gypsy Collective are doing great and are attracting a fierce loyal following and the attention of celebrities like Margot Robbie, Miley Cyrus and Delta Goodrem."
"The key for newcomers in the industry, as well as well-known brands, will be stitching things up right at the backend."
Mr Blanchard has just released a book, 
Fashion Law: The Complete Guide
, (RRP$49.50), a comprehensive guidebook to all the legal aspects of starting, operating, growing and selling a fashion brand in Australia.
"The book focusses on everything you are legally required to do in areas such as starting and growing a brand, trademarks, counterfeits, importing goods, international expansion, wholesale, concept stores, consumer protection laws, photoshoots, insurance, tax, funding and eventually exiting with cash in hand."
"It's written in conversational style English for a non-lawyer in the fashion industry to understand."
"The A to Z of everything you need to know in this industry is there – from someone starting out in fashion school who wants to start an apparel label through to an established brand with multi-country distribution looking at engaging celebs."
Mr Blanchard shares seven critical points to consider when launching and growing a business in the fashion industry:
Initial structuring: 

Things to consider are the risk and tax implications of operating as a sole trader or through a company or a trust.

Trademarks:

 Registering a trademark gives the owner exclusive rights to use the mark on the class of goods (class 25 for apparel) and simplifies the enforcement process if someone tries to rip off the brand. Each country has its own trademark regulation.

Counterfeits:

 There are two types of counterfeit issues – cheap imitation products, often manufactured in SE Asian countries, which can sometimes be stopped at the border by lodging a notice with customs; or legitimate traders who imitate a brand's designs rather than coming up with their own original work – if the imitation involves breach of copyright, or a registered design, then it should be dealt with initially by a "cease and desist" letter.

Labelling: 

Country of origin and care instructions are the mandatory laws regarding labelling.

International expansion:

 There are several ways to tackle overseas markets – you can appoint a person in the foreign country as your sales agent; appoint someone as your distributor or set up your own operations in each country. Each comes with pros and cons.

Funding: 

Once the business grows to a certain size, there are a few options to access capital and grow bigger – these include getting funds from a bank, from venture capitalists crowdfunding or an equity investment.

Exit:

 You've grown a brand over a number of years and now you want to get a significant pay out – some options for the next step include sale to another founder, a management buy-out, trade sale or initial public offering.
Mr Blanchard says he's seen many fashion businesses get into trouble and in many cases the issue could have been minimised or avoided altogether with the right legal advice before the trouble started.
"A stitch in time saves nine. I've seen designers accidently sail too close to the wind and somehow rip off someone else's design. They got pulled up for it and then needed to respond to a cease and desist," says Mr Blanchard.
"I've also seen employees steal confidential data and then you have to try to keep, or put back the genie in the bottle – it can turn messy pretty quickly," he says.
"Some things are unavoidable, but with the right advice it's not difficult to avoid or remediate these kinds of issues."
About Julian Blanchard
Julian is a lawyer with 30 years' experience. Notably he spent seven years as Billabong's first global in-house lawyer. He then went on to work with fashion brands like Byron Bay clothing and fashion label Afends; motorchic Deus ex Machina; global eyewear brand Epokhe; surfwear company 
Vissla
; fashion powerhouse
One Teaspoon and boho chic Spell and Gypsy Collective.