KBA Korea Korugi Beauty Academy Makes Striking Entrance into Hong Kong Market with Affordable Beauty Entrepreneurship Courses
Written by

Telegraph Magazine
HONG KONG SAR - Media OutReach - 19 September 2023 - In response to evolving job landscapes and changing career aspirations amid the backdrop of artificial intelligence and the ongoing COVID-19 pandemic, KBA Korea Korugi Beauty Academy introduces innovative and cost-effective beauty entrepreneurship courses.
It mainly provides Korugi Beauty Course which is very popular in Korea in recent years, and other types of beauty courses, providing one-stop beauty skills training with subsequent entrepreneurship and store opening support for people who are interested in getting into the beauty industry in Hong Kong.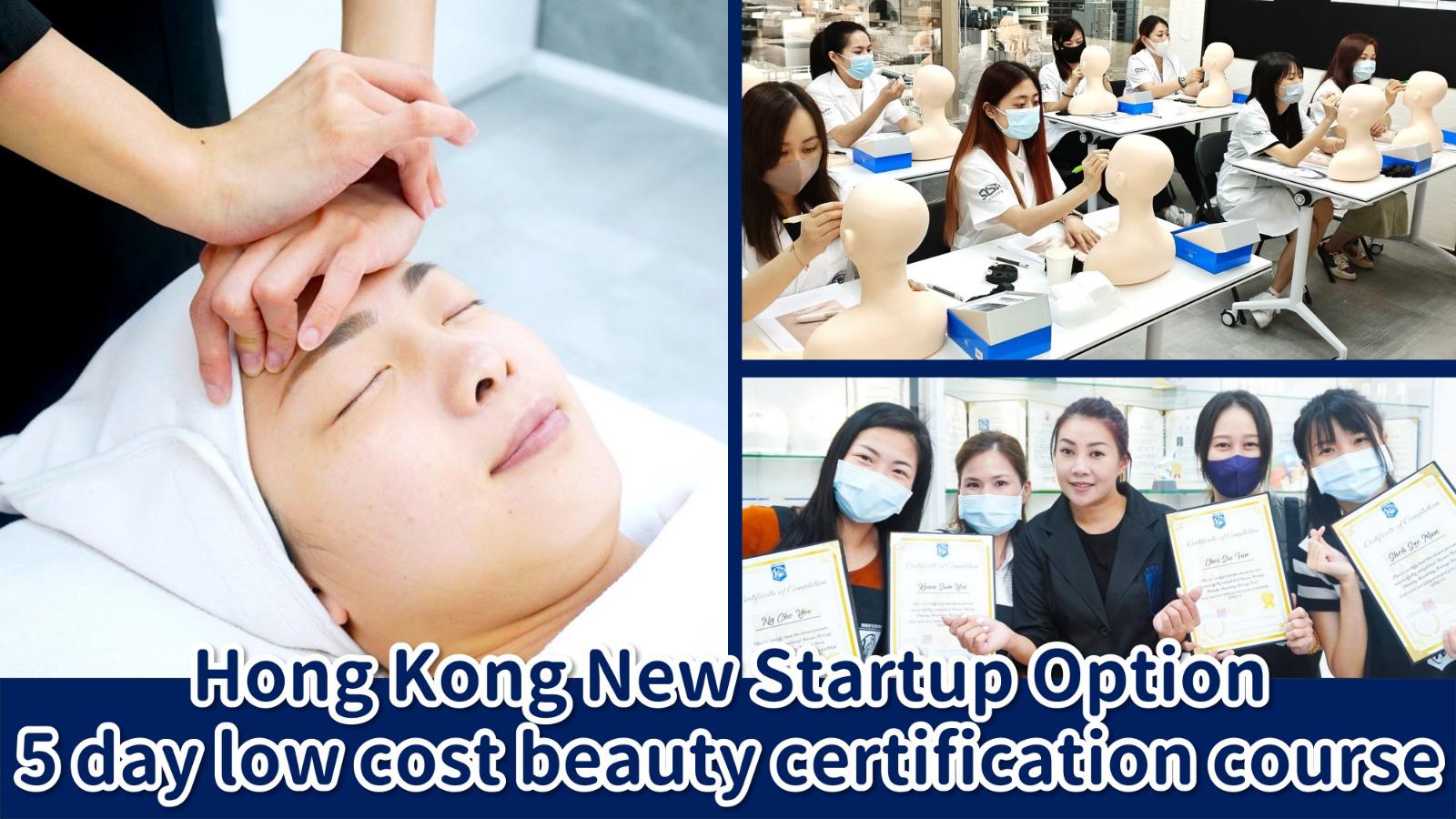 Low-cost beauty entrepreneurship courses allowing students to start a business at low cost

Most of the beauty courses in the market teach students how to use beauty devices to provide treatment to customers, but KBA Korea Beauty Academy focuses on "low-cost entrepreneurship". After completing the courses, students only need to spend a few hundreds to thousands of dollars on equipments, without having to invest several hundred thousands of dollars in purchasing various expensive beauty devices. Courses includes the popular Korean Korugi Beauty Course, International Professional Ear-Cleaning Course, Professional Eyelash Beauty Course, Semi-Permanent Brow Makeup Course, Semi-Permanent Powder Rejuvenation Course, etc. KBA Korea Korugi Beauty Academy will add more new courses in the coming future providing more "low-cost entrepreneurship" course options to students.

Signature beauty course focuses on the famous Korean Korugi facial beauty techniques

In some high-energy beauty treatments such as HIFU, it is unavoidable to cause a certain degree of pain during the treatments. It may even cause some minor skin damages, redness and swelling for a certain period of time. The Korugi technique is inherited from "Suga-style Korugi", a beauty technique invented by the prestige Korean beauty expert Suga Sadako, focusing on facial and bone structure enhancement. It is a traditional beauty technique with more than 30 years of history in Korea, based on human physics, a non-invasive facial enhancement by hand, fine-tuning facial lines, bone contours and muscles through non-surgical methods. The process causes zero skin damage.

The star instructors of KBA Korea Korugi Beauty Academy mentioned that the Korugi treatment mainly focuses on changing the facial appearance. The overall facial contour will look healthier and more natural than before, with facial features looking obviously sharper and more balanced, giving a youthful beautiful look. KBA Korea Korugi Beauty Academy's course teaches students how to examine facial problems for customers from scratch, and then provide customers with instant facial contour-enhancing beauty services through hand massage and other professional enhancement techniques. The Korean Korugi Beauty Course is one of the most popular courses.

Beauty courses providing certificate from the Korean Beauty Association. Students acquiring qualifications with international recognition

The popular Korean "Korugi Beauty Course" organized by KBA Korea Korugi Beauty Academy is in collaboration with "Korean Global Professional Artist Federation", one of the four major associations of the Korean International Beauty Federation. KBA Korea Korugi Beauty Academy is the only recognised school in Southeast Asia and Greater China. The "Korugi Beauty Course" is recognized by the association. After completing the course, students can obtain a beauty technique recognition certificate issued by the Korean beauty industry organization. After graduation, KBA Korea Korugi Beauty Academy provides students with comprehensive entrepreneurial support, including teaching personal brand development, beauty industry marketing strategies, entrepreneurial knowhow, and providing internship opportunities to help students further develop their professional careers.

Different levels of beauty courses including trial classes, beginner and advanced classes

KBA Korea Korugi Beauty Academy offers a variety of beauty courses at different levels, including one-day trial classes, beginner and advanced classes. They are suitable for beginners, those with basic knowledge and even those who are already in the industry to further their studies. All instructors in the school have extensive teaching experience with relevant teaching qualifications. Some instructors have been working in the industry for many years and have decades of front-line service and business management experience. In addition to teaching students about the professional beauty knowledge, they will also teach students various problem-solving techniques to deal with customers. Some beauty courses also have international certificate assessment systems and standards. For example, upon the completion of "Korugi Beauty Course", students need to take a videotaped exam, the short video of the exam will be sent to "Korean Global Professional Artist Federation" for making the final review to ensure that the graduating students are internationally recognized. All courses are taught in small classes, with about four to eight people per class. The course is composed of 30% theory learning and 70% actual practice training. The pass rate is as high as 99.2%. Also, there are 24-hour online tutorial and retake mechanism, offering extensive comprehensive support to students.

Helping students to make their startup dreams come true within one month. Learn a new skill as another major source of income

In the past, opening a beauty salon requires paying a big sum of money for the staff, the rent, and beauty devices. KBA Korea Korugi Beauty Academy provides a variety of low-cost beauty training courses, most of which are only requires a pair of hands to start the business, with no additional investment in high-cost beauty devices.

Regarding the "Korugi Beauty Course" course, Dean Peng of KBA Korea Korugi Beauty Academy emphasizes that it is a blue ocean market in Hong Kong, with very few industry competition and service providers, while the demand and profit margins are extremely high. After graduation, students can get a lot of job opportunities. The course is also suitable for fresh graduates, career changers, beauty practitioners, stay-at-home mothers, people who plan to emigrate, or anyone who is passionate about the Korugi or the beauty industry. It is a great opportunity to plan for the future and explore more possibilities for your future career.

KBA Korean Korugi Beauty Certificate Course Information:

Course duration: 5 days of course + 1 day of assessment (44 hours in total)
1-day trial class: $380
Academy Facebook Page: KBA Korea Korugi Beauty Academy / IG: kba.academy

For more course information please visit kbacademy.com.hk
Address: 22/F, Cameron Plaza, 23-25A Cameron Road, Tsim Sha Tsui

Hashtag: #KBAKoreaKorugiBeautyAcademy

The issuer is solely responsible for the content of this announcement.