E-tailers changing the way they send customer parcels
Written by

a Guest Writer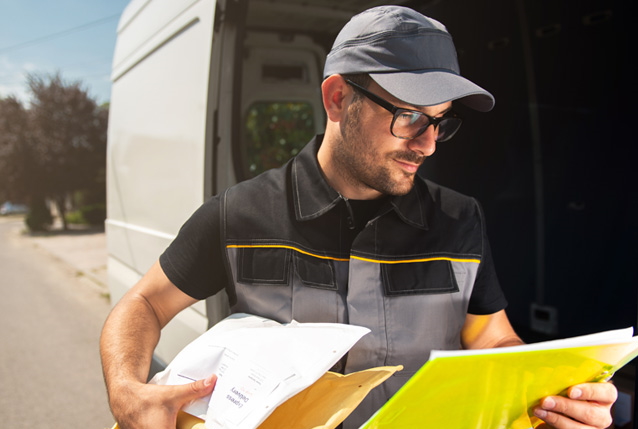 The boom in online retail activity has undoubtedly seen an increase since coronavirus restrictions were put in place: in the first week of May alone, Australia saw 109 per cent growth in online transactions compared with the same period last year.[1] Now, new data reveals online retailers are dropping off 39 per cent of customer parcels to after-hours collection networks, rather than post offices, to cope with the demand and to avoid queues.
The data comes from courier start-up Sendle, which has partnered with leading Australian parcel collection point network Hubbed (hubbed.com), to offer its retail customers a more flexible and 'available' parcel drop-off network.
Today, Hubbed enables some of the country's largest carriers – Sendle, TOLL and DHL, to TNT and CouriersPlease – to offer greater delivery choice and flexibility for their customers, with after-hours collection points available at BP service stations, 7-Eleven stores, newsagents and pharmacies – many open 24 hours, seven days a week. Since Sendle partnered with Hubbed in 2018, it has utilised more than 600 of its parcel drop-off sites and witnessed significant growth in after-hours parcel collection volumes.
Since 5 March, Sendle reports that 39 per cent of its parcels were dropped off at Hubbed locations outside of 9am-5pm on weekdays, while 35 per cent dropped off their parcels outside of 9am-6pm on weekdays.
Sendle has also revealed that the top ten suburbs for after-hours parcel drop-offs are in Melbourne and Sydney. These include Reservoir and Brunswick East in Victoria, and Sydney CBD and Marrickville in NSW, which each have up to four Australia Post establishments.
James Chin Moody, CEO of Sendle, says: "Since offering Hubbed pick-up and drop-off locations almost two years ago, we've seen an increasing number of our small business customers using the service because it offers so much flexibility – some locations are open 24/7. In 2019, we saw a 20 per cent increase in people using the Hubbed network both during and after business hours.
"The March 2020 spike is a result of the COVID-19 bricks to clicks phenomenon where consumers are purchasing online rather than in-store. Many small businesses are working overtime to fulfill orders, so it really helps when they can organise dispatch and delivery both after hours and on weekends. Most of the locations within the Hubbed network are queue-free, which makes it a safer option. And Sendle also has contactless delivery at this time."
Hubbed Founder and CEO David McLean says: "Hubbed has enabled time-poor businesses greater flexibility in their parcel drop-off and collection schedules. Online retailers that don't have a storefront also benefit by using our parcel network of more than 2000 locations as 'Click & Collect' locations. As a collection network, we can also help carriers, such as Sendle, reduce their last-mile costs and their environmental footprint by enabling them to drop parcels off at centralised local 'hubs' rather than individual addresses.
"Ultimately, Hubbed provides convenience. Retailers and other businesses can drop
parcels at nearby locations that have good parking, no queues and are open after hours, with most 7-Eleven stores or BP service stations open 24/7. It is this level of convenience that has given tens of thousands of small businesses across Australia an affordable and sustainable alternative to door-to-door delivery, and customers more choice in their experience."
Sendle data: Top 10 most popular suburbs for after-hour Hubbed drop-offs by e-tailers
| | | |
| --- | --- | --- |
| Suburb | Postcode | State |
| Melbourne | 3000 | VIC |
| Mill Park | 3082 | VIC |
| Reservoir | 3073 | VIC |
| Sydney | 2000 | NSW |
| Moorabbin | 3189 | VIC |
| Brunswick East | 3057 | VIC |
| Marrickville | 2204 | NSW |
| Blackburn | 3130 | VIC |
| Glen Waverley | 3150 | VIC |
| Frankston | 3199 | VIC |
[1] Emarsys 2020, 'COVID-19 Commerce Insight': https://ccinsight.org/