TradieSpec Ute Hire Business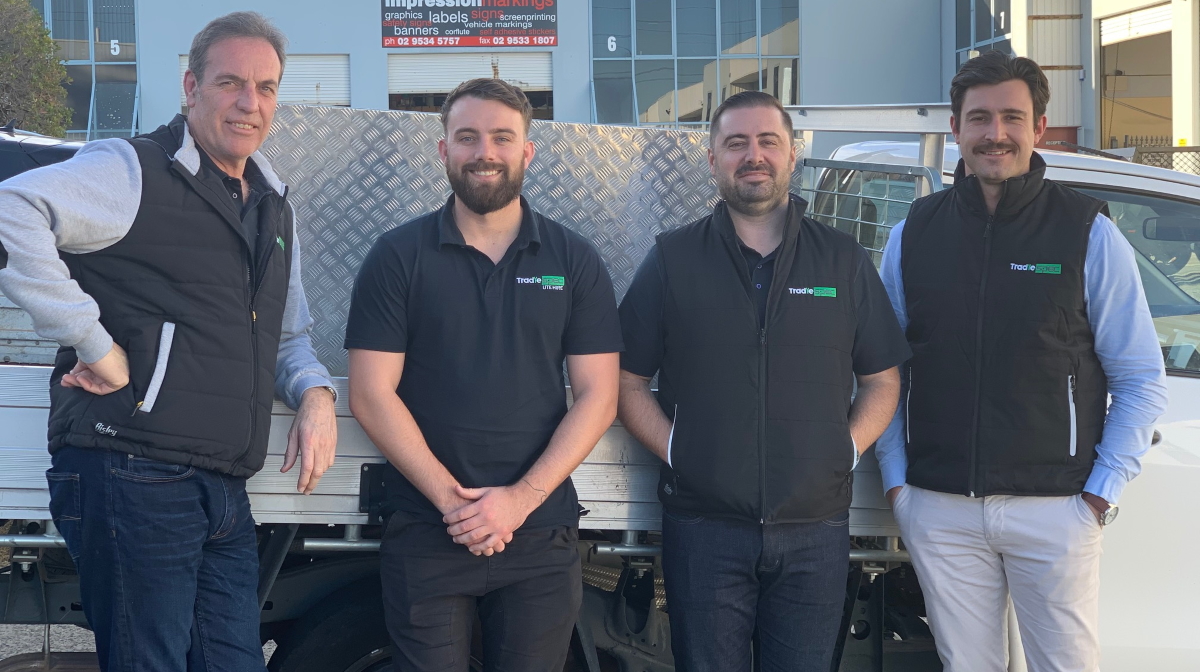 Just three months ago, the outlook for startup businesses in Australia was bleak staring down the barrel of a deep recession as the COVID-19 pandemic was gaining momentum. Since then,  TradieSpec founder Tim Cullen and co-founders Richard McDonald and Matt Deeks have seen a surge in demand for his startup's service at the height of the COVID-19 pandemic.
Founded in November 2018, NSW based TradieSpec is a Ute hire platform that gets Tradies businesses on the road in a rental Ute kitted with required specs, like toolboxes, ladder racks and a tow bar.
Tradies with a startup business who are struggling to secure credit or cannot afford a new Ute can choose a three to 12-month rental which gets their business on the road without the need for finance.  Tradies are paying similar daily prices to a regular operating lease, with a 12-month rental coming in at $33 per day for a 4x2 single cab Toyota HiLux Workmate with tray, toolboxes, and ladder racks. However, without the long-term commitment.
Clients also have access to a TradieSpec replacement Ute if their vehicle is damaged in an accident so they are never off the road.
TradieSpec have developed a business model that gets Tradies and their businesses on the road earning, comparable to other disruptive vehicle supply models like Splend.
Since inception the response from the market was strong.  Receiving over 600 leads for Ute's in FY20 and helping over 200 Tradies get on the road or back on the road after an accident.
In the aftermath of the bank crunching the credit market, car dealerships are estimating the finance rejection rates are as high as 50%.  Conservative estimates suggest that 30-40% of finance applications are now being rejected.
Things took a turn when COVID-19 hit Sydney, but surprisingly for the better.
"In March we braced for impact. The plan was to bunker down for 6 months focusing on cash management and keeping our fleet utilised while we weathered the storm," says Cullen
An attacking marketing strategy with a push for brand presence, Cullen says TradieSpec saw a 35% increase in requests for Utes over the final quarter of FY20.
TradieSpec recorded well over $550,000 in revenue its first full financial year growing from 7 to 45 Utes in 12 months.  Cullen maintains the biggest problem they have faced is finding finance for themselves for more Utes with many clients sitting in a lengthy backlog.
TradieSpec have seen an overwhelming response to the new rental model they have brought to Tradies. 
"Reliability is at the core of our business.  We know that Tradies cannot be off the road for more than a day when it comes to work.  Every day they are off the road, is a day they are losing income," says Tim.
It was time that someone delivered Tradies more reliable fully maintained commercial vehicle options that didn't require burdensome loans, laborious finance application processes that regularly wind up in disappointment.
"When a Tradie is trying to get their business on the road, we step in and get their business on the road, simple," says Tim. TradieSpec are giving Tradies the opportunity to get their business on the road without delay.
TradieSpec have plans finalise their next investment round to expand interstate and offer their service to large Tradie markets in major cities across Australia.
About TradieSpec
Start-up company
TradieSpec
is a Trade vehicle supplier quickly becoming a market leader in vehicle supply and vehicle management service for Tradies across Australia. TradieSpec help Tradies get their businesses on the road and keep them there in a reliable trade vehicle.