How to empower employees with secure agile work environments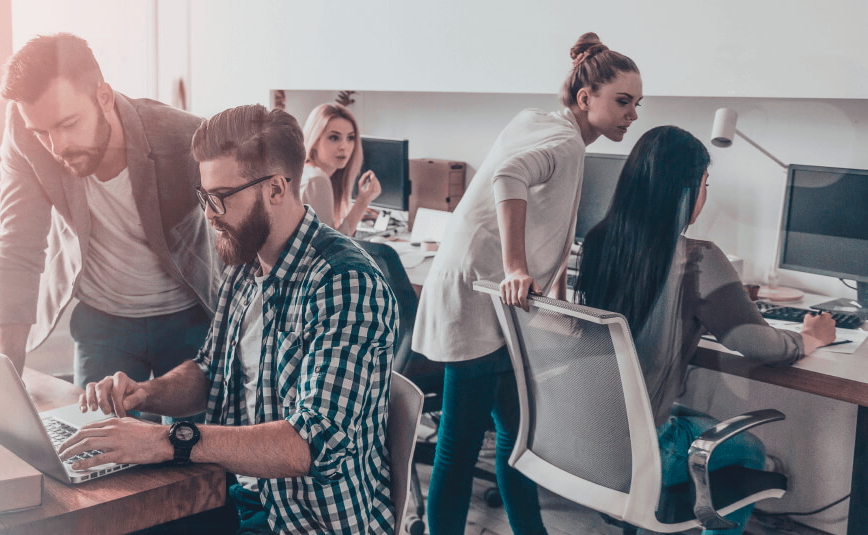 In the digital age, technology plays an outsize role in shaping workplace culture. As mobile devices and cloud technologies become the norm, employees across all industries are increasingly demanding flexibility in not only how, but also when and where, they work. In recent months, these calls for flexibility have coincided with the COVID-19 pandemic, which has prompted employers around the world to reconsider their stance toward remote work. In Australia, a survey conducted by Gartner HR in March 2020 found that 88% of organisations in the country had made it mandatory, or at least strongly encouraged, for employees to work remotely.
Against this backdrop, it's clear that business leaders must heed the call for agile ways of working and adapt or risk being left behind. Understandably, however, making the switch toward agile working is often easier said than done. To explain how to maintain security when employees work remotely, we've teamed up with the cyber security experts at ESET. Read on for their top agile working tips for business owners now.
Understanding agile working
First thing's first: What are agile ways of working? While agile ways of working certainly include working from home, they're not limited to this mode of work. In actuality, the term "agile working" can be used to describe any goal-oriented mode of work that focuses on output, rather than the means used to achieve this output. Instead of dictating how, when, and where employees should work, agile work environments allow employees to set these variables themselves depending on what works best for them.
According to the Harvard Business Review, agile working methods have helped revolutionise the IT sector and boosted productivity and quality across the board. Beyond this, other business benefits of agile working are known to include:
Increased sense of autonomy amongst employees, resulting in greater accountability and job satisfaction

Faster, more efficient workflows

Elimination of the need for middle management, leading to cost savings

Improved work-life balance
How to implement agile working: 3 tips for employers
Before implementing agile working practices in your workplace, it's important to be mindful of a few cyber security considerations. Taking the steps to ensure remote working cyber security from the outset can help protect your business and your employees down the line, and make agile work a lot easier. Scroll on to discover our top agile working tips below.
1. Build trust
Trust is essential in any agile work environment, so take the time to develop an open, transparent relationship with all your employees. Showing your employees that you are confident in their abilities to self-manage will empower them to take control of their own workload, and will ultimately allow them to produce work of a higher caliber.
Because agile and remote work go hand-in-hand, getting to know and trust your employees can also give you confidence that they're working diligently even when they're located elsewhere.
2. Establish proper IT infrastructure & cyber security measures
As the saying goes, failing to plan is planning to fail, and the same goes for cyber security. Before introducing agile ways of working, ensure that you've set up the correct IT infrastructure. As a minimum, you should know the:
Software your team will use to produce work

Communication platform(s) your team will use to keep in touch with one another

Cloud platform or other storage solution on which files will be saved

File sharing platform(s) that employees will use
Additionally, it's essential to establish core cyber security rules including unique security credentials for all employees, mandatory password usage, and the use of a secure network. Where possible, it's also a good idea to encourage your team to use VPNs to access secure business networks.
3. Use the right tools
Beyond implementing basic cyber security measures, it's imperative to ensure that your employees are fully equipped for agile work. All work devices, including laptops, desktop computers, and mobile devices, should have up-to-date software and appropriate security measures such as passwords and Multi Factor Authentication. Appropriate cyber security software should also be installed on all devices used for work to prevent unauthorised file access or other security breaches.
Offering endpoint, file server, and mail security and a full disk encryption add-on, ESET Secure Business is a viable cyber security solution for small businesses. The software gives you complete, real-time visibility for on- and off-premises endpoints, making it an efficient means of managing remote work cyber security.
Implement agile working in your workplace today
When it comes to modern workplace innovations, few are as revolutionary as agile ways of working. Promising improved productivity and enhanced employee satisfaction, it's little surprise that this mode of work is fast gaining popularity around the world. Before transforming your workplace into an agile work environment, follow the agile working tips above and set yourself - and your team - up for success.
For more cyber security advice and to browse their wide range of IT security solutions, contact ESET today!