Restoration & Remediation: How to Clean Up After a Disaster
Written by

NewsServices.com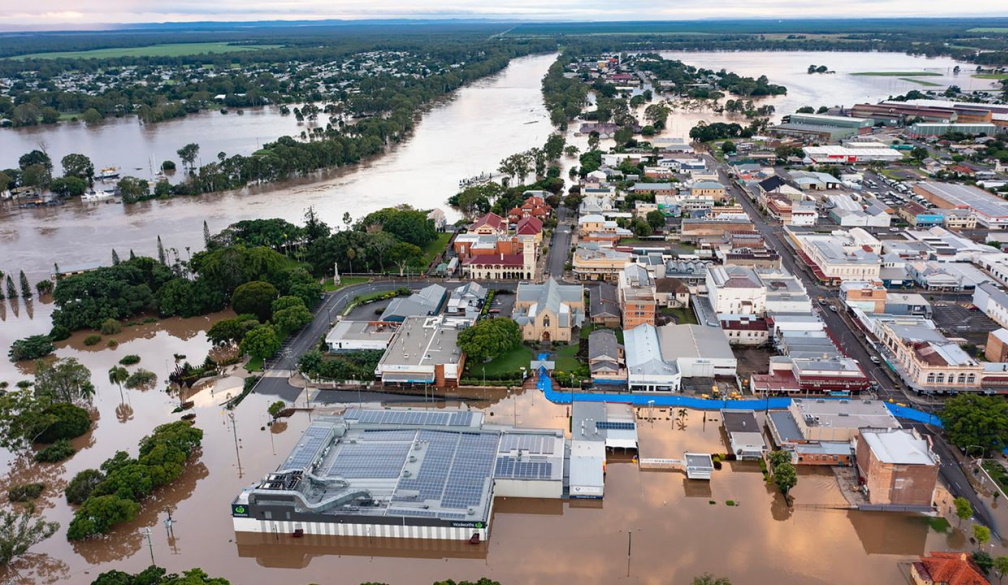 Natural disasters are destructive, both physically and emotionally. Cleaning up after one can be time-consuming and stressful. Whether you were directly affected by this type of event or not, we know how difficult it is. 
Most importantly, no one ever wants to experience a natural disaster, but when you do, it's important to know how to clean up properly. 
You can clean up after a disaster in no time!
There are tools and techniques for post-disaster cleanup to mitigate the damage in your property in the future. Also, restoration and remediation professionals can help you get your home or business back to normal after a fire, flood, hurricane, or other event. 
If you want to be prepared, here are some tips on what to do when a disaster hits.
Safety Comes First 
Disaster relief may be one task that's easier said than done. Debris, rotted wood and broken windows are just some of the hazards cleanup workers face on a daily basis. 
For your safety, be sure to wear protective gear when cleaning. This includes eye protection, as well as toxic dust masks which will help keep you from inhaling harmful substances. If you're taking on any part of the job, it is recommended to wear goggles, waterproof steel-toed boots, gloves and a hard hat. 
Eliminate Mould Build Up 
This is one of the biggest homeowner issues after a flood—mould build up due to stagnant water and excess moisture. Never take mould for granted as it can cause serious damage to your property and can cause health issues in your family. 
If you or any family member has asthma, lung problems or allergies, you are likely sensitive to mould. So, proper cleanup and disinfecting is vital. It's also best to invest in a dehumidifier to reduce or get rid of moulds and other airborne pollutants. 
Ask Help From Friends and Other People 
The cleanup process following a natural disaster can take days or even weeks. Debris from these events is often heavy and hard to deal with, which is why you need all of the help possible during this time.
It would make the task less challenging if you have someone to help you. Ask help from relatives or friends, and before starting, assign someone to work on certain areas of your house. 
Before the cleaning process begins, provide your staff with a plan that ensures an efficient and smooth cleanup. Place supplies needed for their work in easy-to-locate areas. 
Also, it's ideal if you can enlist help from professionals who specialise in disaster cleaning. They have the proper equipment and ability to remove debris and other contaminants efficiently. They are also trained to dispose of all sorts of debris properly and safely. 
Throw Away Severely Damaged Items 
You should discard any items that have been damaged by flood water. Carpets, rugs and other floor coverings will likely need to go since they've taken on some excess moisture. This also includes books that you can no longer restore or wash. 
Once you've taken all of your furniture items out, make sure they are completely dried before cleaning and storing them away. Otherwise, this could lead to warping or rot which would be quite unpleasant. Remove all items from your garage or outdoor area so it's easy to clean and dry them. 
Organise a Plan for Disposal 
When a natural disaster strikes, it is common for local governments to provide free debris pickup as long as homeowners are able to put their waste on the curb. This includes construction material, such as wood or drywall, as well as appliances like refrigerators and dishwashers that have been damaged.
Do Deep Cleaning 
After you've taken out all items and rubble, it's time to deep clean your property. Heed to the windows, floors, walls and ceilings. Avoid cutting corners when doing disaster cleanups. Make use of soap and water when brushing areas and surfaces to get rid of moulds. 
It's also ideal to work in one area at a time if you have a limited number of crew. Or assign more people for every area of the house if you have more friends or relatives to help out. 
Have Proper Ventilation While Cleaning 
The importance of increasing air flow during a cleanup process cannot be overstated. If you are dealing with floods or other disasters that involve water damage, it is necessary to increase the amount of ventilation in your home so mould doesn't grow inside and cause more structural damage. 
Apart from opening your windows and doors, one of the best ways to achieve this is to install dehumidifiers. They reduce air moisture inside your home and accelerate the drying process of soaked and damaged materials, particularly in the bathroom, kitchen and basement where there's high levels of humidity. 
Ensure Electricity and Gas Are Turned Off 
Before you start your clean up, make sure gas and electricity are turned off. You may check your local council's disaster dashboard for details regarding power and network outages, river heights, road closure and more. 
Also, avoid touching the power, and wait until a professional electrical contractor is done inspecting and verifying everything, such as wiring, switchboard and appliances. Don't forget to ask for a test certificate.
In addition, after a natural disaster hits your area, ask a licensed gas fitter to check any affected LPG and natural gas appliances.
Ensure Water and Food Are Safe  
Only check water and food after your local water company declares the water source is safe. Make sure it's purified so it's safe to drink, as well as for cooking and washing. 
Key Takeaway 
Cleanup begins with understanding the extent of the damage and what needs to be done to make the area safe. Assessing all of the damages will help you prioritise your cleanup efforts. 
After assessing the damage, start removing debris and hazardous materials. This may include contaminated water, sewage, oil or chemical spills. 
When repairing any structural damage and disinfecting the area, make sure to test for contaminants before allowing people back into the area. This may include hiring a professional cleaning company or doing it yourself.
We hope that these tips have given you ideas on how to clean up after a disaster. Stay safe!