SPECTUR COMPLETES SUCCESSFUL FIELD TRIAL OF THERMAL SURVEILANCE CAMERA SYSTEMS
Written by

Heidi Cuthbert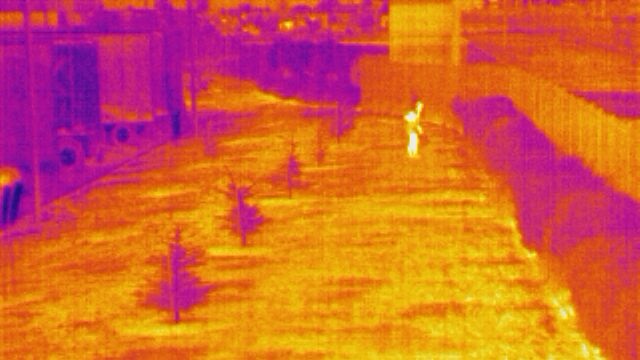 Australian-based technology and security systems company Spectur
(ASX:SP3)
has successfully completed an initial field trial of its stand-alone thermal camera surveillance systems with an international freight and logistics company.
"After achieving a positive result in the initial trial, Spectur has been asked to extend the trial to additional sites, which is a strong indication that the client is looking seriously at integrating our technology into their security mix," said Managing Director of Spectur, Peter Holton.
Spectur's Thermal Camera Detection System has been designed to cost effectively protect large perimeter fences. Installation and operating costs are significantly lower than traditional solutions (powered cameras or electric fences), as Spectur's systems don't require connections to mains power, cabled communications networks or an artificial light source. 
"Thermal camera field trials have now extended to cover additional new and existing tier one customers and we see applications for this technology across a broad range of industries including military, logistics, critical infrastructure and the rapidly emerging market of high value crops." said Mr Holton.
Spectur is poised for a full commercial launch of its thermal camera detection systems in Australia, with systems ready for distribution from July 2018.
The global thermal imaging market size is estimated to grow from US$7.71 billion in 2016 to US$10.27 billion by 2021, at a compound annual growth rate (CAGR) of 5.9 per cent.1
Spectur is seeking to gain market share in the thermal imaging market by leveraging its advanced motion analytics and cloud-based infrastructure.
"Sales of our thermal camera detection systems in Australia and in overseas markets have the potential to be a significant driver of the Company's revenue and growth into the future as thermal technology achieves higher value sales than traditional systems," said Mr Holton.
The Company is continuing to improve its products, with a vision to become a global leader in stand-alone, solar powered surveillance systems.
"We are already working on international product approvals and are building our systems and processes to be in a position to focus on international commercialisation" said Mr Holton.
Spectur is Australia's leading stand alone, cloud-based security camera provider, offering 24/7 surveillance with live streamed video that can be accessed immediately from any web-enabled device.
ABOUT SPECTUR
Spectur Limited is an Australian-based company which owns the rights to its innovative hardware and disruptive cloud-based IOT and security systems which operate in Australia. The two key industries that Spectur currently services are the building/construction/civil industry and the critical infrastructure industry. The Company's focus is to service the commercial, industrial and government sectors. Spectur's core product is the HD4 security camera system and associated cloud-based platform. The HD4 is a solar powered battery backup security system which is remotely accessed and connected via 3G/4G technology which is connected to the cloud-based platform. The Company is rapidly implementing a growth plan to firstly grow revenues and market share in the Australian security surveillance sector and, secondly to penetrate other key strategic markets.
FORWARD-LOOKING STATEMENTS
This announcement contains forward-looking statements which are subject to elements of uncertainty, risk and other factors which could cause the actual results or outcomes to differ materially from those stated. These statements are based on an evaluation of current economic, contractual and operating conditions, as well as assumptions regarding future events. These events are, as at the date of this announcement, expected to take place, but there cannot be any guarantee that such events will control as anticipated, when anticipated or at all given that many of the events are outside Spectur's control.
Accordingly, neither Spectur nor any of its directors, officers, employees, contractors or agents, gives any assurance that the results, performance or achievements expressed or implied by the forward-looking statements contained in this announcement will actually occur as and when anticipated.