Sydney's Adam Stratton named Best in the World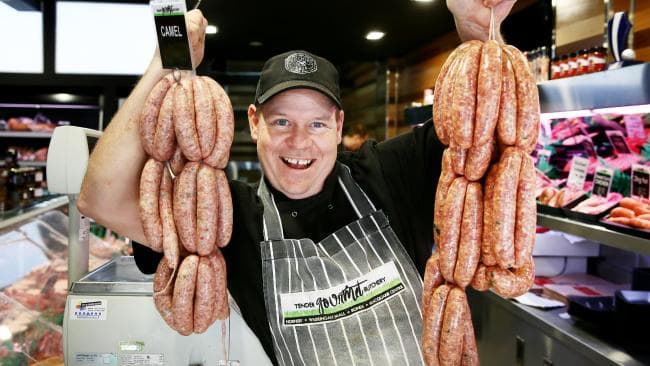 Let there be no doubt about who makes the best snags in the world - Sydney's Adam Stratton of Tender Gourmet Butchery.
At this month's World Butchers' Challenge in Ireland, Stratton, the Australian team captain, won top prize for: World's Best Pork Sausage and World's Best Gourmet Sausage.
Adam Stratton was also selected out of all 72 competitors to join the competition's team of 6 elite butchers for World's Best Butchers.
Stratton runs the successful chain of Tender Gourmet Butchers outlets, with stores in Hornsby, Macquarie Centre, East Gardens and Bondi Junction.
Australia finished with an overall Bronze medal at the event dubbed the "Butchery Olympics".
"To compete with the best in the world was something truely special," he said.
"To be recognised for our outstanding produce on the world stage is testament to the hard work and dedication of our team, the Australian Steelers.
"As to what exactly we put into our world beating sausages .... well, that will remain a mystery. I'm like Colonel Sanders with his 11 secret herbs and spices. The recipe will always remain under cover."