Masterclass offers leaders the chance to get ahead of emerging and disrupting trends
Written by

Rachel Stevenson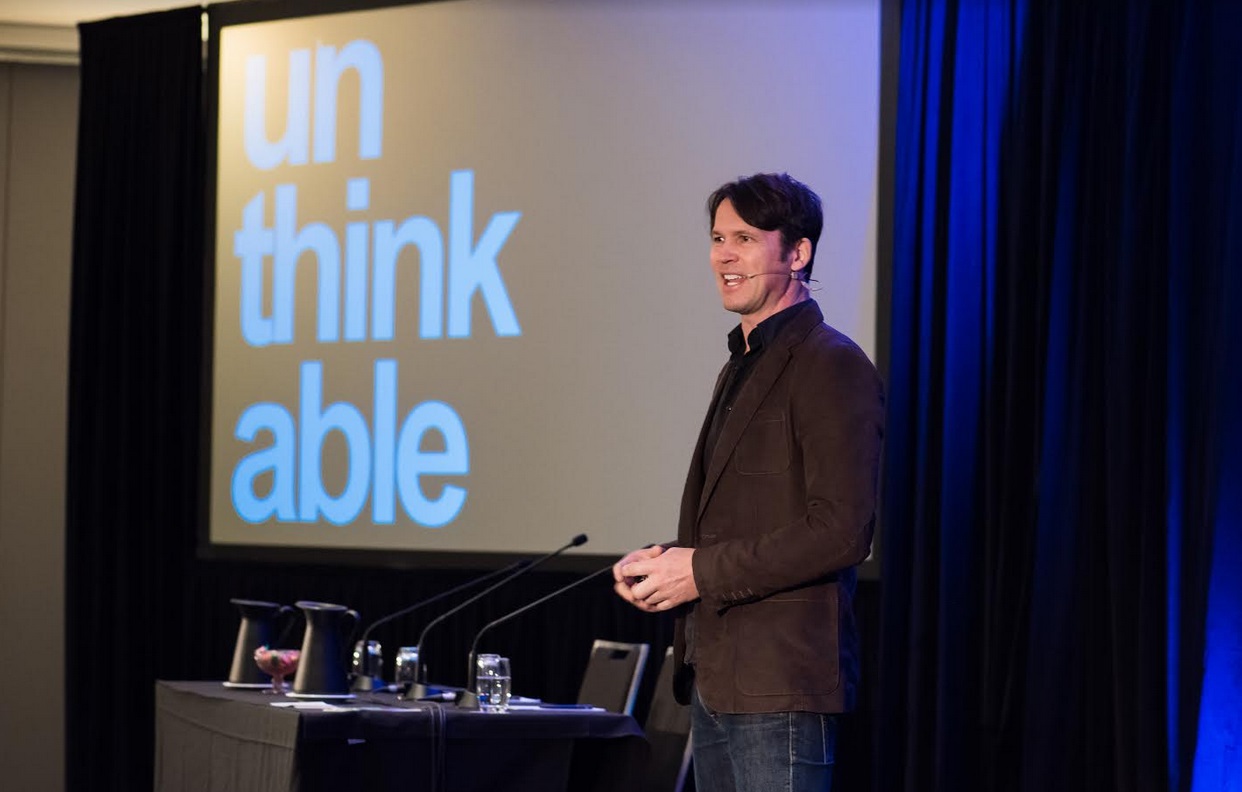 Getting one (or several) steps ahead of the competition in business is key, and staying there is imperative to success and survival. 
To do so, businesses and leaders must be at the forefront of the latest trends in their respective industries. In fact, in this disruptive age, they not only need to understand the trends, but need to be the ones uncovering and converting them into winning opportunities, before the competition does.
Introducing 'The Next Big Thing' from Ideas With Legs: At this one-of-a-kind masterclass, industry leaders will be coached by some of Australia's leading thought leaders, speakers, innovation consultants and CX strategists, to recognise disruptive trends ahead of the curve, and walk away with a roadmap of how to tackle the one big thing that threatens their company's very existence.
Nils Vesk, Founder of Innovation Blueprint and event organiser says, "Businesses can't afford to make the mistake of missing the next big idea. Through intimate and interactive workshops, leaders will discover the trends that will impact their industry, their team and their customers, and how they can capitalise on them, fast.
"Guided by leading experts in the key fields of innovation, HR and CX, C-Suite executives and business leaders will uncover the latest innovations generating breakthroughs and disruptive customer experiences."
The three speakers schooling attendees will be Blythe Rowe, former Senior HR for Bunnings and McDonald's, and Founder of Human Incite, Paul Carson, former COO of AXA Hong Kong and CX innovation strategist at Ideas With Legs, along with Nils Vesk, a global innovation consultant and Founder of Innovation Blueprint.
These leading speakers will be presenting on:
HOW TO BE ON THE CUTTING EDGE OF A REVOLUTION: Leaders will learn about automated fulfilment and how to create the next bot advancement, what smart tattoos are and how they can revolutionise a business, DNA diets, customisable products, and much more
THE NEXT PEOPLE TRENDS: Attendees will discover what the key developments are in terms of people, performance and leadership management and how to utilise these to get ahead
RECOGNISING CUTOMER NEEDS, BEFORE THEY DO: CX design is the stuff of the future and makes a huge impact when it comes to differentiation in business and converting customers into a brand's biggest fans
Event dates:
Sydney – Thursday, 31st May 2018. 8.30am – 12.30pm. Mr Tipply's, 347 Kent Street.
Melbourne – Friday, 1st June 2018. 8.30am – 12.30pm. The Cube, Federation Square.
Brisbane –  Thursday, 14th June 2018. 8.30am – 12.30pm. The Fox, 71-73 Melbourne Street, South Brisbane.
Ticket price: $399 inc. gst. For more information or to purchase a ticket, please visit: www.innovationblueprint.com.au/event-tickets/
LinkedIn: Ideas With Legs
Facebook: Ideas With Legs
Ideas With Legs aims to make innovation accessible for everyone. Their team works across the globe from the Asia pacific region to Europe and the Americas. With over 40 years combined experience in industries ranging from finance to manufacturing, their innovative minds are second to none.
For further information or images, or to request an interview, contact:
Rachel Stevenson at Agent99 PR on 02 9779 0999 / 0481 251 916 or Rachel@agent99pr.com