Creating a workplace for all ages
Written by

Sally Kirkright, CEO of leading Employee Assistance Program, AccessEAP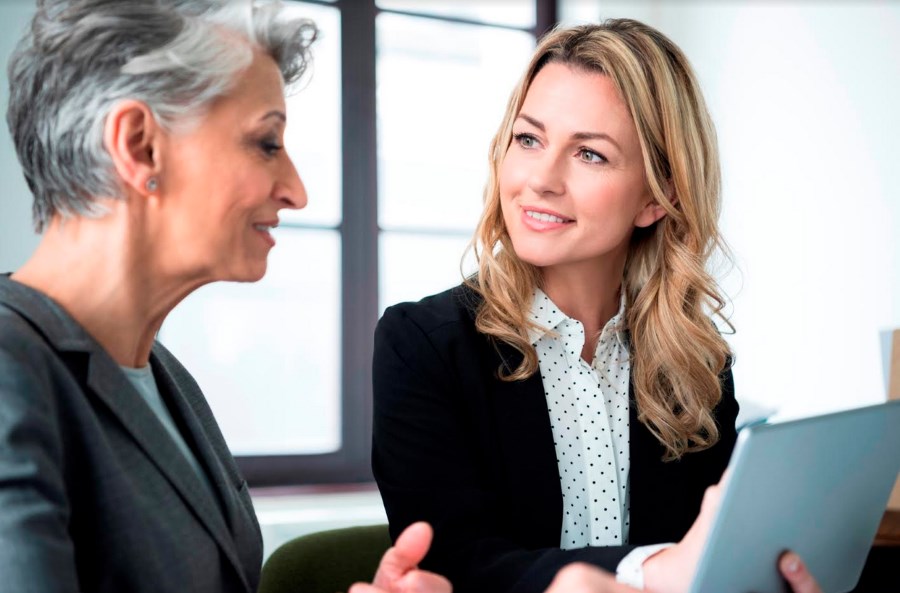 Today's workplaces are more generationally diverse than ever before, with five generations currently working side by side, and as Australia's population ages by 2025 more than 26% of our population will be over 65.


Organisations need to prepare for how best to manage such a diverse workforce and promote an inclusive inter-generational culture. To do this effectively, businesses need to understand the unique characteristics and motivators of each generation, as these impact communication styles, working relationships, and overall job satisfaction.


The current intergenerational workforce largely consists of Generation X (age 36-50) and Millennial (age 21-35) employees who make up a combined 65% of the workforce, being 31% and 34% respectively. Baby Boomers (age 51-69) are the third biggest age bracket accounting for 25% while Generation Z (age 6 – 20) are at 9% and Builders (age 70+) are at 1%. Each generation attaches different meaning and values to work, beliefs about rewards, communication styles, technology usage, and learning modalities. As with all diversity, these differences have potential to create conflict if not managed effectively.


The most effective organisations will embrace opportunities to integrate the skills of each generation, explains Sally Kirkright, CEO, AccessEAP, a leading not for profit Employee Assistance Program that supports and develops positive organisational behaviour and mental health management. Harnessing these differences and adapting to different styles is vital for managers and organisations.


"Many may think that younger equals better, these employees are generally more literate in new technologies, and have new and innovative ideas. However, by incorporating the mindset and experience of older generations, businesses can drive more effective teams. Recent research shows that the nation could add approximately $69 billion1 to its Gross Domestic Product by increasing employment rates for workers aged 55 and over. This generation are more loyal and want to learn about and engage with new technologies."


"Employers should look at creating a positive work culture that encourages the Baby Boomers and Builders' hard worth ethic and younger generations' dynamism. If organisations can introduce policies that benefit workers of any age, they will reap the business benefits through higher employee engagement and therefore productivity," adds Kirkright.


Here, AccessEAP outlines some of the key strategies that organisations may want to consider to help create a mentally healthy and safe workplace:


Promote acceptance of differences between the generations
Age-diverse workforces are a fact. Businesses need to understand the generational differences and promote a culture of acceptance and inclusion. Kirkright notes "conflict is the second highest work issue that clients present with, and intergenerational issues can be a contributing factor". Each generation offers unique strengths. For e.g. Younger employees are used to fast-paced communication through online technologies. Older generations may prefer face-to-face or phone communication. Interpretations around communication can become divisive and lead to conflict. E.g. emails may be perceived as impersonal, abrupt, or dismissive. Younger generations use abbreviations and symbols to communicate quickly and may struggle to identify when a conversation may work better. Coaching, tolerance for different communication styles, adaptation and compromise will go a long way toward creating a harmonious workplace.
Avoid Stereotypes
In taking a strengths-based approach, it is also imperative to move away from stereotypes about each generation. E.g. older employees being perceived as 'stuck in their ways', and younger generations presented as "entitled and tech obsessed". These types of divisive statements can create and maintain inter-generational conflict. Managers, by using constructive language which focuses on a person' strengths rather than age, can make a difference. This encourages growth and learning rather than comparison and judgment.
Find common purpose
Many organizations are facing challenges with workplace culture. Inter-generational cohesiveness can be created by identifying common ground/purpose and shared values. By collaborating and communicating on the vision, meaning and purpose of what the organization does and how each employee contributes to it, employees will feel valued and engaged. "Ensure the team is aligned as this will drive the focus from 'this is WHAT we do' to 'this is WHY we do…' which is important to Gen X and Y. Everyone, regardless of age wants to be valued for their input.
Mentoring up
Traditional ideas of mentoring tended to have a top-down approach, in which a senior employee (often older) imparts their knowledge to a younger person. Younger generations prefer collaborative working styles. Introduce two-way mentoring and coaching to allow generations to share their specific skills and knowledge. For example, millennial employees may be able to show Baby Boomers how to get the best out of new technologies, while learning how to manage people or customers from baby boomers.
Managing job expectations
Builders and Baby boomers started their careers in a time where a job was for life and that if you keep your head down and work hard you will be rewarded. Conversely, millennials and Generation X belief in working smart and that talent is the key to success, therefore they expect to be respected and their jobs to provide them with purpose.
Communication and balance are important in clarifying and understanding business needs and employees expectations. Develop formal processes to champion best practice and results; create open discussion with employees to focus on learning and development plans. Encourage feedback to foster a sense of participation and responsibility for shaping the way work is conducted and ultimately the success of the business.
Reward accordingly
It is important to understand what motivates your people and where their sense of job satisfaction is derived. Often each generation will stay in their role for very different reasons. It is vital to understand this and reward people appropriately to retain and create a stable workforce in your organisation. Reward need not be monetary, millennials expect experience and learning.
At AccessEAP we recognise that managers and organisations are often challenged by the complexity of understanding how to support an inter-generational workforce and effectively implement change. We offer a range of services that assist with this.
For additional information on how AccessEAP can help your business can become a more diverse and inclusive workplace, visit www.accesseap.com.au
About AccessEAP
AccessEAP is a leading Employee Assistance Programs (EAP) provider in Australia. We have been assisting companies across Australia, New Zealand and South East Asia since 1989. In 2017 AccessEAP's 950 qualified clinical professionals supported more than 1.8 million employees, with over 27,000 of counselling and completed more than 2,500 hours of EAP training. As an Australian owned not for profit, our surplus profit is distributed by the Curran Access Children's Foundation to support children's welfare programs and indigenous children at risk in the community.