Selling Your Business - Why Hire Experienced Brokers?
Written by

ThePublicityShop.com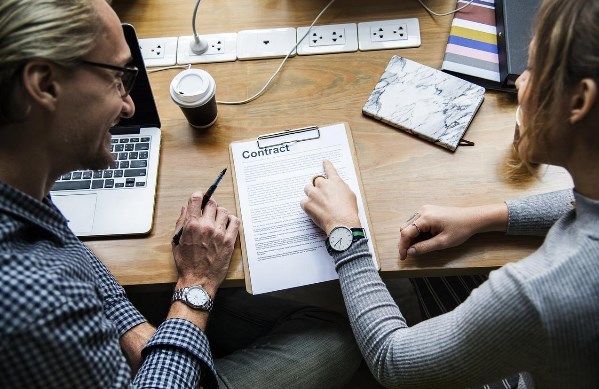 When you finally decide to call it quits and sell your business, it is essential to ensure that you get the most out of it. After all, you have invested a lot in it. So it seems just right to get the most out of it. The problem is, selling a business is not as easy as you think. Business for sales is a delicate matter and must be appropriately handled. Attempting to do it by yourself can become a big mistake if you have not done it before. You need a professional's touch to ensure that everything goes as smooth as possible; this is where business brokers can become very helpful.
What Are Business Brokers?
Think of these professionals as intermediaries who assist in business for sales. They help sellers and buyers during the selling process. Typically, their job includes advertising the sale, providing an estimate of the value of the business, screening potential buyers, negotiating the deal and doing due diligence in investigating the potential buyers.
Why Do You Need To Hire A Business Broker?
There are lots of reasons why you need to hire a business broker. Here are several reasons why.
Business brokers are your insiders in the local market. Nobody knows the local market better than these brokers. They know who are looking for businesses to purchase and they know which potential buyer is best suited to buy your business.

Unlike you, a business broker can devote all of his/her time to market your business; this leaves you free to run your business while you wait for potential buyers; this is considered one of the best reasons to hire a

business broker

.

Since brokers know the local market very well, they will be able to find you the right buyer. Selling your business is useless if you can't find someone to buy it from you. Business brokers can take care of that for you.

To see the right buyer, brokers need to pre-screen potential buyers. That means they will conduct a series of interviews with potential buyers to find out if they are indeed the perfect fit for your business. They will also do the necessary investigation to find out if the potential buyer has the resources to buy your business.

With any large purchase comes paperwork. The great thing about hiring a business broker is they will do the paperwork for you.

When you hire a business broker, they will ensure that you get the most profitable price available. To do this, a broker will have to do a

proper valuation of your business

and negotiating with the potential buyer to get the best possible price for your business.

Lastly, when you hire a broker, he or she will coordinate the closing process of the deal; this is a big bonus because the closing process involves coordinating with a lot of parties like lending companies, insurance companies, attorneys, title companies and a lot more.
So you can see, not only will you ensure that your business will be sold at the best possible price when you hire a business broker, but it will also make your life a lot easier. The paperwork involved to sell a business alone is already a lot of work. By letting the business broker do all the work for you, you can sit back and do other things that you need to do.