How to Pick the Right Storage Unit to Rent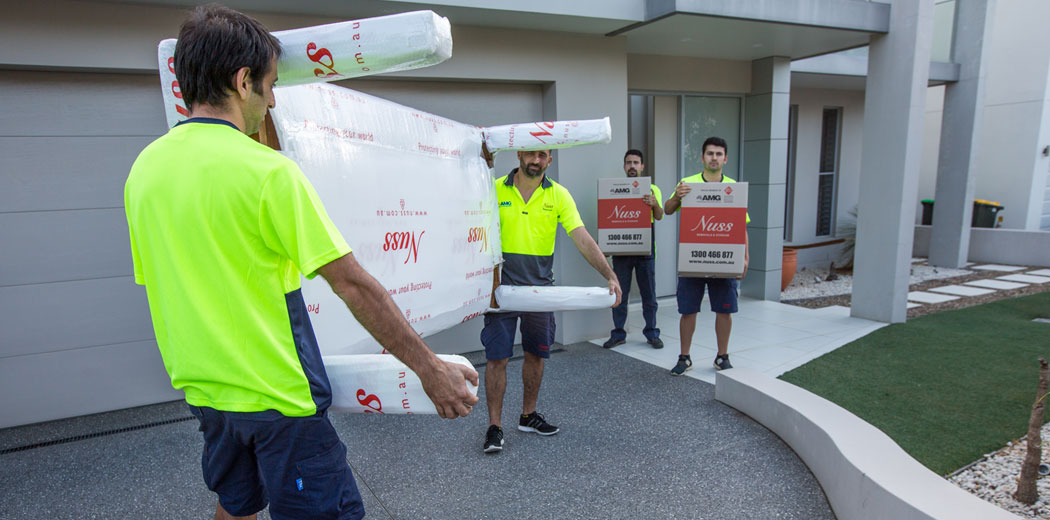 Storage units are flexible spaces with multiple uses. Their primary function, however, is still the number one reason people choose to rent out these huge containers.
Having a storage unit is much like renting a house or apartment. The one you pick should satisfy your requirements. Read on to learn more about choosing the right container to store your possessions.


5 Reasons to Rent Storage Space
Below are the most common reasons people decide to store their belongings in a separate space.


1. Doing some home renovation
Whether you're painting the house with entirely new colours or redoing the floors, you won't want to ruin the furniture and other delicate items in the vicinity. So people renovating their homes often decide to keep their belongings in a storage unit temporarily to prevent the items from being ruined.
Storing furniture, lighting fixtures, and other decorative pieces in a container would free up some much-needed space for any remodelling activities. This is especially important during extensive renovation projects when contractors and builders would likely be moving and working around the home.


2. Moving houses or abroad
Sometimes people store their possessions in these spaces so they have time to prepare their new home properly. Others may not want to take clutter to the house they're moving into and choose to leave the majority of their belongings in a storage unit.
Then there are also those adventurous few who decide to move abroad. These people usually choose to relocate for different reasons such as better job opportunities, while others want to live someplace totally different.
In most cases, these adventurers aren't able to bring everything with them. So they keep some of their more valuable, sentimental, and larger belongings in a storage unit.


3. Taking a long vacation
There are a growing number of people (such as backpackers and/or digital nomads) taking extended vacations or combine work and travel — something that can last from weeks to months. They may choose to rent out storage space to keep some of their special items safe and secure while they're away.


4. Having a baby
Baby-proofing the home is one of the first things parents worry about after learning they're pregnant. Scan any person's home, and there's bound to be one or two items that may not be safe for a baby, like a crystal vase or a glass coffee table with sharp corners. It can get especially tricky when the little one learns to walk around the house.
However, some of these pieces are difficult to part with, like a vase that's been passed down from mother to daughter for generations. So, some parents decide to place "unsafe" items in storage while the baby is growing.
Once your little one has fully matured, you could keep the crib, changing table, stroller, and other baby essentials in the storage unit for future children, family, or even when it's time for your son or daughter to have a child of their own.


5. Seasonal storage
Some people keep their summer belongings, like furniture for the patio, or lawnmowers in storage units during the winter. Then when it's time to whip out the swimsuits, they can place Christmas decorations, snow gear, and other possessions for the cold weather back into a storage unit.


Questions to Ask before Renting a Storage Unit


1. What do I want to put in it?
The answer to this question depends on you. Think about why you wanted to rent a storage unit in the first place. Maybe it's one of the reasons mentioned above; maybe it's something else. Whatever the reason, once you've decided on which possessions to place into storage, move on to the next question.


2. How much space do I need?
Storage can vary in size and price. Consider this question carefully. The space you need may change in the future which is why it's so important to know your reason for renting, and if it could change over time.


3. How will I move my stuff?
Typically, removal and storage companies in Sydney will help the renter move their stuff into the storage units. However, moving services may vary between businesses. For instance, one removalist could offer to bring the container to your front door and may even help pack everything up. With a different company, you may be allowed to borrow a truck or van to deliver the items to the storage unit yourself.
So, how possessions are moved to the storage unit will depend on the company you choose to partner with.


4. What level of security and access do I need for my belongings?
Renters must be fully aware of the security measures their chosen storage company implements to protect their things. As mentioned before, this container is like a mini house or apartment. As such, you should feel that the unit is secure and safe like you do at home.
Given that people tend to store important items in these spaces, your access is vital as well. Remember to check what type of security equipment or features your prospective storage company has on its premises, and don't be afraid to ask questions.


The Right Unit
Finding the right storage unit to rent should be pretty straightforward. In fact, you'll see that it tends to be the first step to a significant project or life event, like home improvement or an addition to the family. Start on that new journey by picking the perfect storage unit for you.
AUTHOR BIO
Robert Wise, Sales Administration Manager at Nuss Removals, has been a respected figure in the removals industry for over 20 years. His attention to detail and the ability to truly understand the needs of the customer have ensured the successful relocation of thousands of satisfied individuals and families. For moving and storage across Australia and around the world, Robert's wealth of experience ensures his customers are in safe hands.