How To Choose An E-Liquid Flavour You'll Love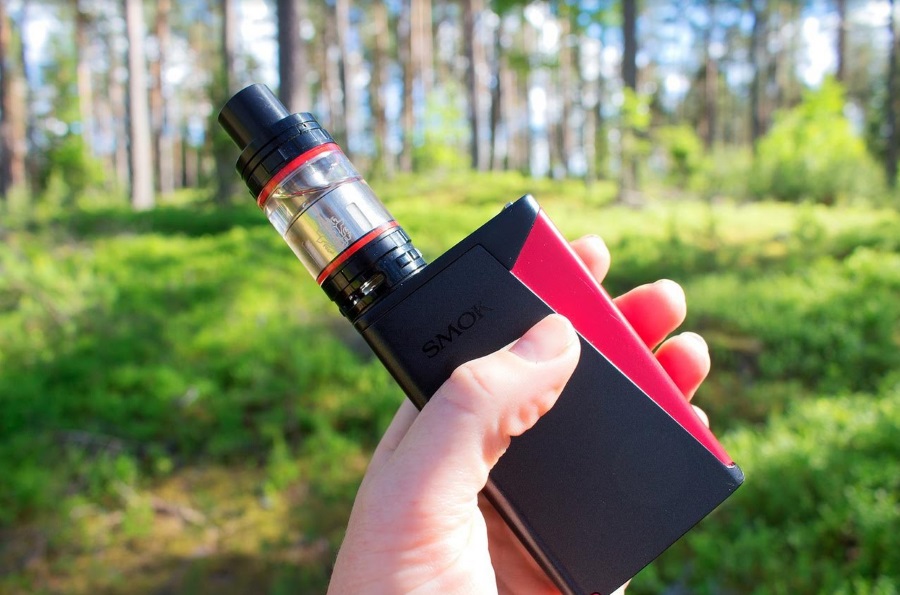 With innumerable vape flavours available in the market, it's not easy for anyone to choose – especially those that have just started vaping. You may like a particular flavour, but someone else may absolutely hate it. Sometimes you may end up choosing something you don't quite like yourself. How can you avoid so you don't end up wasting your money? You need to know a few basic things to help you make the right choice so you end up with an e-liquid flavour you love.



Know The Contents Of Your E-Liquid
It's important that you have a basic understanding of what e-liquid contains so that you can make a choice that works best for you.

PG And VG
E-liquid has different ingredients, but the base is either propylene glycol (PG) or vegetable glycerin (VG) or a combination of both. The contents you choose will determine the way the e-liquid tastes. Consider the following:
*  VG as a base has a sweet flavour because of its natural element. This natural disposition of VG not only thickens vapour but it could also influence the way the e-liquid tastes.

*  PG contains a petroleum byproduct and hits the throat harder, which is a preference for some people.

*  E-liquids can contain both PG and VG in different ratios – either pre-created or customised to suit your personal preferences.
Some people prefer PG or VG bases, while others prefer a blend of both in different proportions. This is purely an individual preference, so you will need to try a few combinations before you settle on something that you like more.

Nicotine Strength
Apart from the base, the e-liquid will have a certain amount of nicotine strength and a flavour. Consider the following:
*  Heavy smokers may prefer higher nicotine strengths to give them satisfaction, while recreational smokers may prefer lower to medium nicotine strengths.

*  The vapour produced by the e-cigarette has a direct impact on your consumption of nicotine – if your e-cigarette produces more vapour, you may want to choose a lower nicotine strength.

*  Many beginners choose low to medium nicotine strengths to begin with and scale up or down based on their individual requirements
The strength of nicotine in your e-cigarette will once again depend on your personal preferences, especially the type of smoker you are. Remember you can always move up or down based on what works for you.

E-Liquid Flavour
Flavouring can make a huge impact on your vaping experience. From plain tobacco to fruity and food flavours, there is just so much to choose from. Flavours can be individual or they can be a blend of difference ingredients brought together. People who simply want to enjoy vaping like normal cigarettes may prefer traditional tobacco flavours, while those with a sweet tooth may want something fruity. Here are some types of flavour ideas to help you satisfy your taste buds:
*  Full Tobacco Or Tobacco Blends – If you like the idea of a traditional cigarette, then a full tobacco flavour is the way to go. But if you want, you can combine it with other flavours to make it more interesting for your palate.

*  Single Flavours – Single flavours are a good choice for people who know exactly what they like. For example, if you like fruits like bananas or apples, then you can choose those e-liquid flavours without anything else getting in the way. If you like coffee, then you can choose that for an enjoyable vaping experience.

*  Multiple Flavours – You don't have to settle on just one flavour if you don't want to. You can use your creativity to create all kinds of blends based on what you want. Start off with flavours you're familiar with before experimenting with new options. You can mix between two to multiple flavours based on your personal tastes, but you'll also want to ensure you enjoy the flavour, so you may not want to try too many combinations at once.
Vaping needs to be an enjoyable experience, so it's important that you consider the kinds of flavours that work best for you. There are a lot of customised e-liquid options you can choose from, which gives you the flexibility to find something for your desires. Think of what you like to eat or drink and find e-liquid flavours that closely match your preferences to ensure you're on the right track.