Fertile Future: Why Sydney Continues to be The Right Place to Build a Home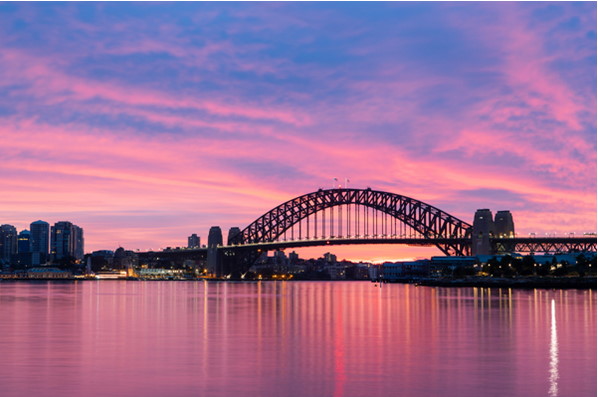 When we have such an expanse of beautiful land, and Australia continues to be associated with 'the bush' and rural areas, it can come at a surprise to some that at least 80% of our population lives on the coast, particularly in our capital cities. One of the most popular and populated being 'the Harbour City.'
Whether you are a first-time homebuyer or a family with growing children, Sydney can be a beautiful place to live in.
With, of course, the main attraction of its harbour and most famous landmarks of The Opera House and its notable bridge, colloquially known as 'the Coat Hanger' among locals and interstate travellers alike.
Therefore, whether you're a buyer looking for your first place or you're someone who has finally gained enough for that block of land, let me guide you through why Sydney remains a great place for real estate.
Value:
When it comes to living in the Australian capitals, there is a benefit to living in Sydney, as the asset of housing has risen and remained steady over multiple decades.
One of the many things that are on offer to those wanting to build a home is through choosing among the house and land packages in Sydney.
This can particularly be of benefit to you if you are looking to invest in the property market, as they attract a better prospect of a tenant and if you're a buyer, they give you a greater expanse of choice through different floor plans and layouts.
Therefore, regardless of what side of the coin you're on, you have the luxury of making the design work for you to create the best home.
Commerce:
If you are a person looking to make a boom in business, living in Sydney can allow yourself open to a multitude of opportunities.
There is no denying that the suburbs and inner-city of Sydney attract great business potential. With having "experienced 22 years of economic growth", Sydney residents are among the top five for high wages.
This, with good planning, can potentially see you living in some of Sydney's comfortable suburbs.
Culture and Historic Hub:
If you're a person who is one for a hub of historical and cultural significance, then Sydney has it in abundance.
There is no doubt that Sydney is iconic. As Australia's oldest capital city, it has an artistic background and rich diversity that recognises both our native and immigrant histories.
From that of European settlement, immigration and of course, the 50,000-year history of the Aboriginal tribes that surround the area.
Picturesque Landscape:
One thing that is a major attraction to living and building in Sydney is that of its rich landscape. With being so close to the water and many of Australia's coastal beachfront, the seaside view of Sydney is a massive drawcard.
Of course, there is the fact that much of Sydney's activity revolves around that of its famous harbour. While so many Australians commonly call it "Sydney Harbour," Darling Harbour is a perfect place if you're up for a sea change.
Many of the popular beaches that surround it, Bondi and Manly being the most famous, are only a short distance from the Central Business District, with Bondi being only 5km from the area.
Therefore, if you are looking to
build your dream home
the way you want while being able to live in a city that has an abundance of culture, education and business. Sydney can be your ideal city.
With all of this, it has a multitude of booming prospects, making it a fertile and liveable city for many years to come.