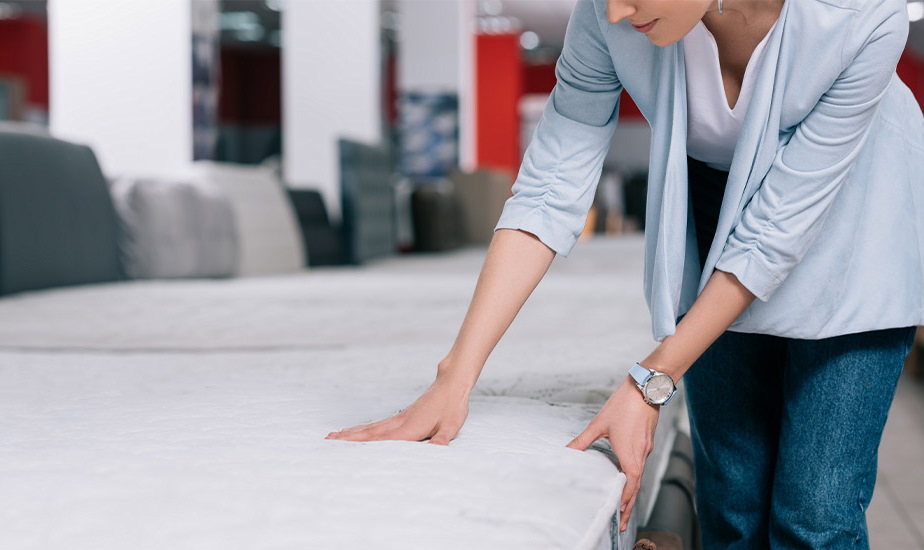 A new mattress is generally an expensive item and if you are looking to buy king single mattress, you've probably spent many hours carefully researching mattress types, visiting multiple bedding and furniture stores to lie on one, and then eventually forking out, plus delivery fees. You'll want your new mattress to stay in top condition for as long as possible, free from wear and tear – so your next purchase should be a mattress protector.
A mattress protector is a thin cover for latex mattresses, usually either elasticated around the edge so that it fits firmly over the top of the mattress and tucks underneath, has elastic straps that loop over the mattress corners, or fully encloses the mattress with a zipper. A fully enclosed mattress topper is a good option if you flip your mattress often.
A mattress protector is not the same as a mattress topper, which is designed to add extra comfort to the mattress, rather than protect it – though some mattress protectors have a comfort layer included.
The materials in your mattress can degrade over time, but this can happen much more quickly when the mattress is in direct contact with human skin, night after night, or when spills or accidents occur. These are some of the major causes of mattress damage that can occur when a mattress protector is not used:
Moisture: Many people don't think that this will happen to them, but spilling a glass of water is enough to void the warranty on your mattress, and leave an unsightly stain. Excessive sweating or salivation at night is also more common than you might think, with the chemicals in human sweat discolouring and degrading mattress materials. Bedwetting is also a consideration, particularly for young children.
Keep in mind that not all mattress protectors are waterproof – check the packaging carefully. Waterproof mattress protectors typically consist of a cotton or polyester layer with a polyurethane or vinyl backing. Polyurethane is more breathable, has less of an odour and less of a "plasticky" feel on the mattress than vinyl, making less noise as you move around at night. Some mattress protectors aren't fully waterproof but have a layer that absorbs moisture.
Dust mites: Dust mites are a major cause of year-round allergies for sensitive individuals, and feed off human skin. Dust mites, dead skin and droppings can build up to alarming levels in a mattress – you'll definitely want to keep these out.
Bed bugs: These are tiny creatures that can live in most soft materials, but particularly love mattresses. They feed on human blood, and are notoriously difficult to get rid of. A bed bug infestation is devastating for your mattress and typically the only solution is to replace it, which can be an expensive exercise. Prevention is much better than cure. A mattress protector that fully encloses the mattress offers better protection against bed bugs.
When choosing a mattress protector, you'll see that they are made of a range of different materials such as cotton, tencel or polyester. Cotton and tencel are natural fibres and will feel cooler against the skin than polyester, but will typically cost more.
Make sure that your mattress protector is machine-washable. Some have extra features such as an anti-microbial layer, a good choice for asthma and allergy sufferers. For hot sleepers, some feature a cooling gel layer.
With so many options, you're bound to find one suitable for you, keeping your mattress fresh and healthy for years to come.