10 ways to simplify your meetings at work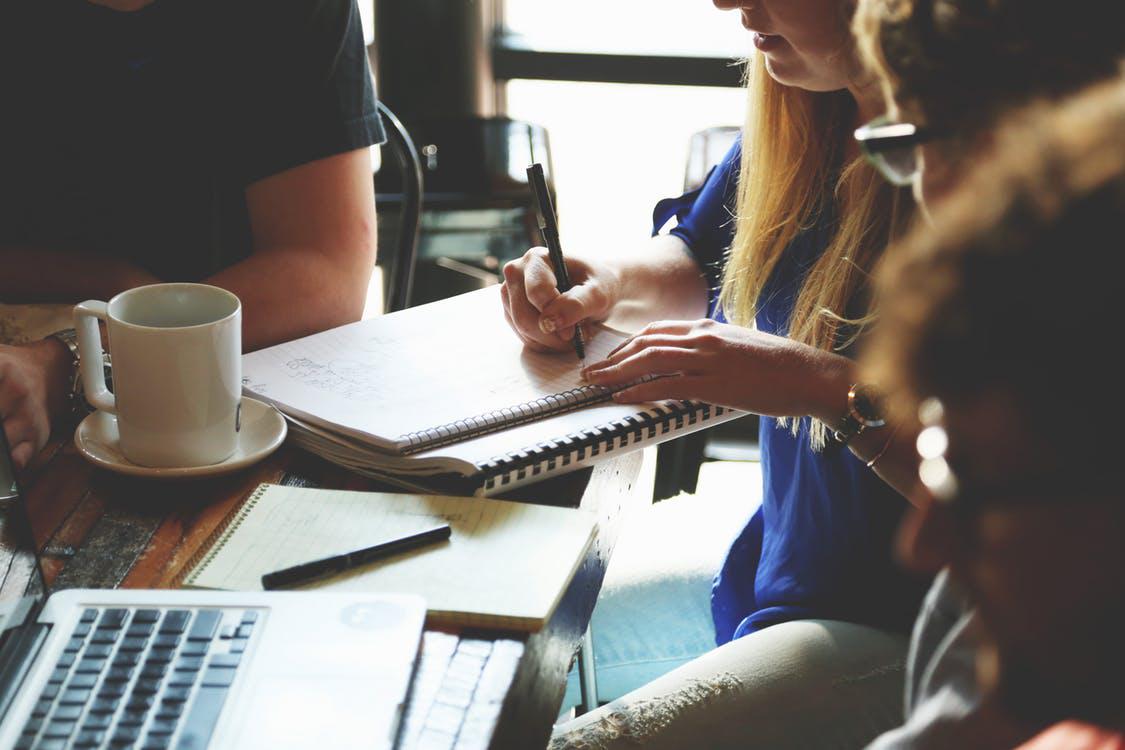 Who hasn't struggled to stay awake during a long three-hour meeting and left with a question in their mind that what was the purpose of it? Be it, staring at a whiteboard or listening to a person go on and on about a certain strategy for hours upon hours. A meeting can get boring and unproductive if they are made complicated. A meeting that is complicated and lacks a clear purpose drags on and on. Besides direct costs, meetings also have indirect costs. For example, Employees are engaged for hours which hinders them from doing other work. In short, you should try to make meetings short, productive and as simple as possible. Today we will look at 10 ways you can keep your meeting at simple as you can and without hindrance to other aspects of your work.
Have A Clear Agenda
Layout a plan that you are going to use in the meeting. Decide how much time you want to devote to every different aspect of the meeting. For example, Assign how much time you want to take in giving an introduction and how much time you want to discuss a different aspect of your business and decide in what order you are going to discuss it. Try to keep it short and to the point. The longer the meeting, the harder it will be for the attendees to stay focused. A study done by CBS News shows that ineffective and complicated meetings end up wasting around 31 hours in one month, of a professional's time. So you must create an agenda before time to keep the meeting as simple as possible and without complications.
Limit The Number Of Attendees
Take a page out of Google's book as they don't allow more than 10 people to attend a meeting. By limiting the number of attendees at a meeting, you ensure that your meeting stays simple, structured, and you end up achieving a positive outcome when it is over. If you don't do so, you end up with people who might be better off doing other important tasks at work. Keep it simple and only invite the people you know will add value to the meeting.
Start On Time
Always try to start the meeting on time and don't allow latecomers after 15 minutes. Also do not update late comers on what had happened in the meeting when they were not present. By doing this, you can keep it simple and moving at a productive pace.
Set Strict Time Limits
If you have held a meeting previously and it went on for hours and hours, it is a good idea that you set a strict time cap on it. Limit it to an hour or 30 minutes and end the meeting on time. By doing this, you keep it simple and allow your employees to focus on other tasks, instead of wasting time sitting inside a conference hall.
Turn Off Your Devices And Unplug Your Laptops
It is a good idea to ask all attendees to turn off their mobile devices and laptops before the meeting starts. People usually get distracted by their devices and miss important parts of a meeting and end up asking questions about the facts you have previously stated. You can go even further and have a ' No Devices' policy whenever you hold a meeting. By doing this, it will avoid attendees from getting distracted by incoming messages or emails on their mobile devices.
Avoid Use Of Powerpoint
Avoiding the use of powerpoint will allow you to keep your meetings simple and less time-consuming. Look into other types of presentation mediums like the use of a video or images. Using powerpoint as the main medium of giving presentations will make your meeting feel like it is on life support.
Provide Some Entertainment
Take your meeting to a whole new level by incorporating team building activities to break up a dull topic. It is important to keep the attendees energized and interested in the meeting, and by doing so, you can keep it simple as well as fun at the same.
Stand Up
Yes, keep standing up at all times during a meeting and watch the sense of urgency slowly rise amongst the attendees. It is natural to hurry up and speak so that others around you can have their turn. Say what you were set out to say and move on. It is the easiest thing you can do to keep your meetings simple and as concise as possible.
Record or Takedown Notes
You can keep it simple by using an audio recording device or physical takedown notes to avoid missing any kind of important discussions. Also, you can later review your notes or tapes to get up to date with anything that you might have missed. This is a simple yet effective way of keeping records of a meeting.
Decide The Location
The meeting space that you have decided helps in setting a positive tone. If you want to keep a meeting informal, choose a small room and line up chairs in a circle. If you want to keep it formal, book a conference hall for the best results. The location you choose for a meeting helps in setting the right mood and keeps everything simple and smooth -running.
The Final Words
A clear focus and great simplicity are the most important factors in accomplishing something great, whether as a team or as an individual. Keeping a meeting as simple as possible allows you to save time while being productive. Today we have made you aware of some of the ways you can keep your business meeting simple, concise and as productive as possible.