7 Ways to Celebrate New Year's Eve in Sydney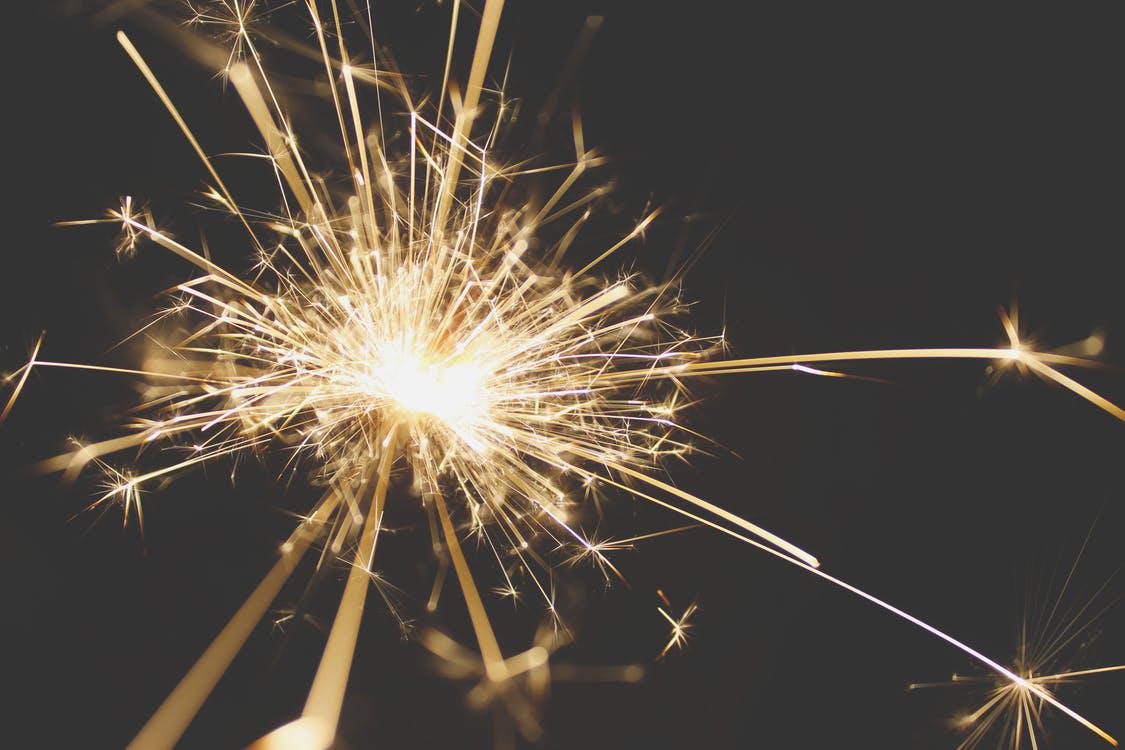 When it's time for getting the most out of your New Year's, the options are never-ending but Sydney's New Year's celebrations need to be on everyone's bucket list; if you like bottomless drinks and blinding lights Sydney is the place for you, well- not the only place but it's still pretty up there on the list and a great reason for you to book Sydney's NYE tickets right now.
Sure, the crowds are insane, and there's always at least one crying baby near you but who cares when you've got a firework display that would put stars to shame? Whether it's an at-home barbecue with a couple of friends or a shamelessly extravagant party, here are 7 ways you can spend New Year's in Sydney, Australia and make memories that will last a lifetime.
Dance It Out
Let's face it, 2019 was a doozy of a year, and what is a simple but HIGHLY effective way to get over this emotional hangover? Dancing. Let yourself cut loose at Marquee and dance all your 2019 troubles away. For those of you with bigger pockets (wink) their VIP Krew tickets will get you escorted entries and VIP tables. You can bring a couple of friends along, old or new ones for a wonderful fun-filled night. So forget all your resolutions and get your dance on like there's no tomorrow.
Head to the Sydney Opera House
Yes, we know, the Opera House is clearly painting a picture of an Oxford college boy in his suit all dressed up for a chilling evening *yawn*, but hear us out. Portside Sydney Opera House has its own New Year's Eve event with everything you need to make your night memorable, especially a very exclusive VIP experience. Free-flowing drinks (French champagne, wine and beer)? Got 'em. An endless array of food stations with plenty of options to feast your eyes from? Got 'em too. Music played by top-selling DJs to have you movin' and grooving all night? You guessed it, got 'em. Top all that off with a front-row seat to the New Year's Eve fireworks, and you got yourself a night you will never forget.
Have A Cuban New Year's Eve
No, we're not telling you to book a plane to Cuba. You no longer have to head over to Cuba to get a rich taste of what it has to offer. Head to Cherry and have tropical New Year's Eve with their Havana-themed saloon.
This is a perfect place to either come with a spouse, some friends or even alone as you get to enjoy the incredible view of the Sydney skyline while sipping on rum cocktails and dancing to some Spanish music and moving your hips to good old' salsa. Come at 12 am, marvel at the New Year's fireworks to finish off your night and maybe make a few new friends.
The Harbor Cruise at New Year's
Easily one of the classier and most fun ways to celebrate New Years has got to be a harbor cruise that is famous among locals and tourists alike. With a seven-course Italian meal get a taste of caviar and oysters while getting a chance to finally live your dreams of dining like royalty at Balla and many other fancy cruises you will be extremely fond of. Enjoy expensive wine and stuff your face while watching the fireworks portside.
All the cruises first start from an obstruction-free point where the view is clear and magnificent. The cruises start from the first show of the fireworks, and it slowly completes its route of 15 Km circuit, allowing you to dine and enjoy to the fullest and in the end, getting you back just in time for an extravagant finish with the most amazing view insight. Sounds almost too good to be true but hey, we told you Sydney does New Year's in style.
New Year's at Pier One
For those of you that can't sit still all night, Pier One has all-access tickets worth $499 that will get you street-food-style stalls and live performances with some of your favorite local musicians. The tickets are inclusive of all charges and offer a wide variety of street style food with an all you can eat option is super innovative pop-up stalls. Pier One also offers cool drink all night from pop up bars and a chance for you to drink and dine the night away. Splurge on these tickets and experience the New Year's Eve party that would make all other New Year's parties look lame. And of course, after you're done filling your tummy with the delicious food, end the night with a punch of classic Sydney fireworks that you'll remember forever.
Camp Under The Stars
If you enjoy the peace and quiet more than the bustle of large crowds and want to spend some quality time with your friends, escape to the Cockatoo island and enjoy your New Year's Eve under the beauty of a million shining stars of an open sky. Bring your camping equipment and have fun setting it up with friends and enjoy the most serene beauty with an amazing view of the city light and enjoy the direct view of the fireworks at midnight.
The waterfront campground offers many different options for camping, depending on the budget and how big a party wants to attend. Is it situated on the Sydney harbor and is an experience of a lifetime.
A Royal Botanical Picnic
Pack yourself an amazing and fulfilling picnic basket so you can enjoy every bite at the Royal Botanical Garden for an evening surrounded by lush green scenery. The botanical gardens offer ticketed and non-ticketed spaces and a wide range of packages that can be availed for several nights or just one event. Grab a comfortable spot and bring your own picnic rug so you can enjoy the beautiful fireworks and get a great view.
Conclusion
New Year's Eve in Sydney is an experience in itself and something you shouldn't miss out on.