7 Best drones and their features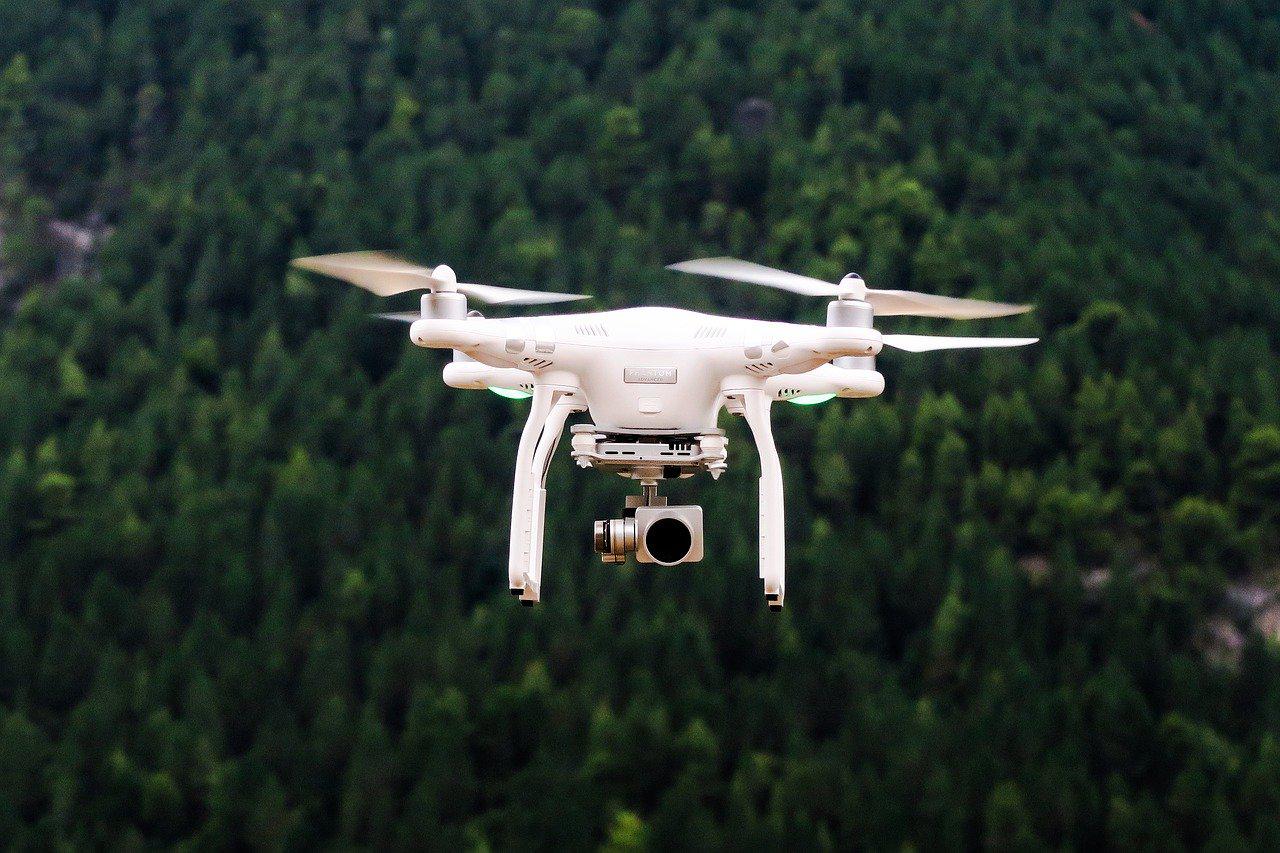 Drones are controlled by remotes and are commonly used where a manual flight is either difficult, risky or impossible. Drones are one of the blessings of technology and can be used for a number of purposes. Generally, they are used for sensing; for this purpose, they carry special kinds of sensory equipment. They are also used to capture aerial shots and videos, which is otherwise challenging. They are also used to check the soil and health of plants. Depending on the field, drones can be used for almost any purpose if given the right equipment and held rightly.
Usually, a person carries a remote drone and controls its movements. However, with the rise in technology, now remote control cars can also be attached to a drone, and the person controls the car movements. Drones fly in the air and depending upon the quality of the engine and remote. They have a range of different heights they can fly.
They are small, a weird type of plane. The worst use of drones in mankind so far is, it is often used to strike remote areas. This technology has killed millions of people.
Best drones and their features
Drones come in different sizes, and not all types of drones can be used for all purposes. Photography drones do not support the functions of sensory drones and similarly monitoring drones and drones carrying missiles have different characteristics.
However, the essential aim is to send a device to a faraway place where humanly it is not possible to reach. Technology and features in them are different that makes drones applicable and thriving in a particular field. With a wide range of variety in the market, it gets confusing to choose from.
Here we are listing seven best drones with their features;
1- DJI Mavic Air
DJI Mavic Air came out in the market last year. The peculiar characteristic of it is that it is foldable. Its angular vibration range is as low as to 0.005 degrees and has a three-axis mechanical gimbal. It has the ability to shoot and record 4 K video at around 60 frames every second. DJI Mavic Air does not have a relatively long flight and can only fly up to eighteen minutes. One of its significant quality is that it can track movement and can also record boomerang. Its small size makes it convenient to carry it even in a backpack.
2- DJI Phantom 4
DJI Phantom 4 has a phenomenal memory. It comes with a one inch CMOS sensor and also can shoot 4 K videos and photos of 60 frames per second. DJI Phantom 4 can be the best friend to filmmakers and advertisement videographers, as it gives them room for creativity. Another quality of this drone is it comes with Ocu Sync 2.0, which makes sure to provide it with stability not only in connectivity but also in reliability. Features of DJI Phantom 4 support photography and videography the most and hence could be better used for these purposes.
3- DJI Inspire 2
When DJI Inspire 1 hit the market, it took the drone industry to a revolution. DJI Inspire 2 possesses all qualities of Inspire 1, but only better. Its advantage is that it is simple in use and gives tremendous precise results. Inspire 1 produces images of Cine Core of 2.0, whereas DJI Inspire 2 has taken it to another level of Cine Core of 2.1. It is developed to avoid obstacles and hindrances from two directions and also can sense redundancy. It has the capability of a dual signal as well as a dual channel.
4- Zero Tech Dobby
Technology has made a lot of impossible things a reality, fitting a drone in one's pocket is one of them. Zero Tech Dobby comes in such a small size that it is convenient to carry as it takes a little space because of its size. It is a real and apt example of the best things that come in small packages. It is sturdy and is often considered as a 'selfie-drone'. Its feature has made it possible to control it through applications of smartphones. Since it comes in a small size which makes it easy to perform palm takeoffs and landings.
5- Hubsan X4 H107C
Hubsan X4 H107C comes with two modes; one is basic, and the other in advance. Its visual spectrum sensors can not only survey and also maps the land. Since it is not huge, it is one of the best drones for indoor flying purposes. Its size is around 3 inches tall and 1 inch wide. One of its features includes that it comes with a USB charging cable, which makes it handy to charge. Husban X4 H107C can be best used for domestic purposes as it will not break the bank
6- Parrot Bebop 2
Parrot Bebop is impressive in its way, as it will not create a hole in your pocket. The camera in it comes with a fisheye lens and has software in place of the gimbal. Its features include its speed. It can go as fast as 37.28 miles per hour horizontally, vertically it can speed up to 13.05 miles per hour. Parrot Bebop 2 can fly up to 164 feet high; however, the ultrasound sensor in it can function up to 20 feet. It also comes with a built-in GPs, which give Parrot Bebop an edge over other drones in the same price range.
7- Blade Nano QX RTF
Blade Nano QX RTF has a flight time up to 8 minutes and is very handy to use indoors. It is light in weight as it weighs only 0.6 ounces. This drone is fast and is easily manageable. It can maneuver easily, and the best thing about it is that its blade comes with study guards, which give it protection and save it from breaking up if it crashes into something.
Conclusion
Gone are the days when the only pilot used to have the license and authority to fly a plane in the sky. With drones, it has become possible to operate a small yet portable plane to a certain height. The technology has also given drones freedom of flying high in altitude and to a far more distance. Drones are used for various deadly and some great purposes. It has made surveillance and monitoring convenient, and also filmmakers no longer need to climb mountains to get an aerial shot. Besides using airplanes and helicopters is difficult and costly at the same time, Drones can perform some of those tasks at much minimum cost.