TOP TEN HOME OFFICE UPGRADES FOR 2020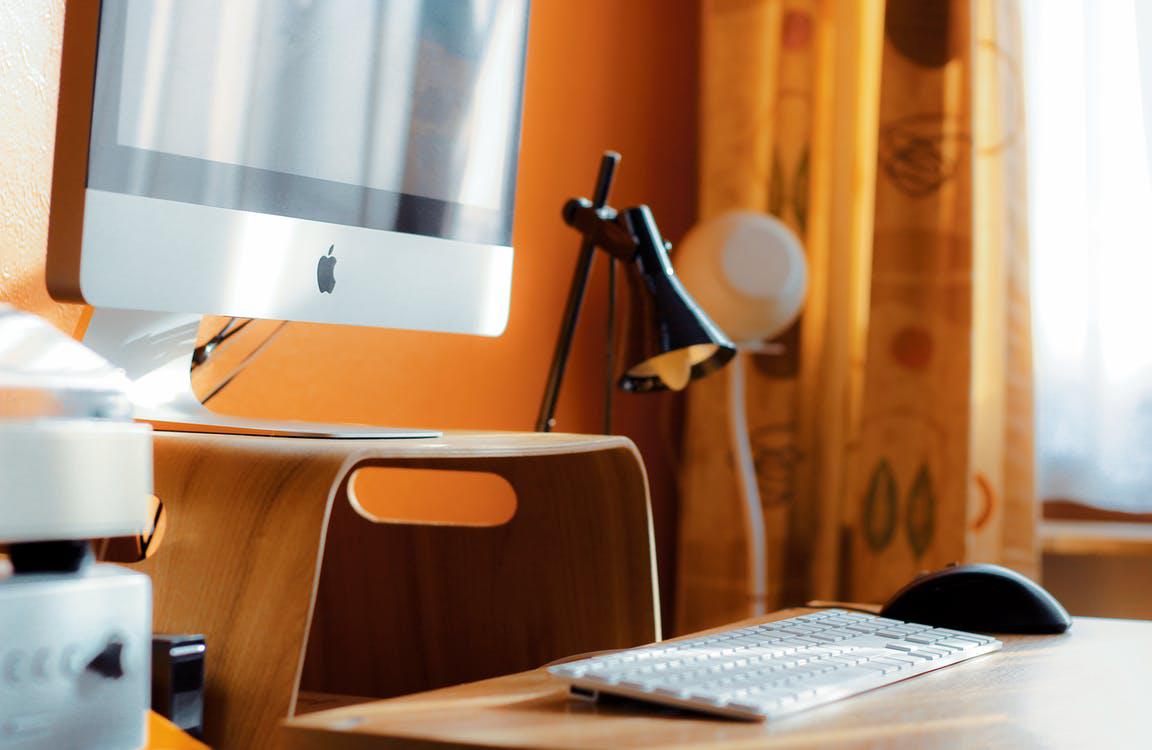 The outbreak of the COVID-19 pandemic has been the biggest highlight of the year 2020. It has drastically affected the lifestyles of people and the flow of work around the globe. Many countries are experiencing a state of complete lockdown to restrict the spread of this virus. Unfortunately, most businesses are bearing the damages of it and struggling to survive. People trying to adapt to these circumstances have started working from home to keep themselves occupied and minimize the losses.
In this age of technology, where most of the work gets done online, working from home is no longer impossible. Individuals are even used to take most of their work home and then do it as per their convenience. Many favor a small workspace with some make-do arrangements as a home-based office. However, if you are considering to embrace this change and start working from home, you should know that you have to make some changes to make it look like a real office. The reason behind that is offices are professional workplaces with regulations to follow. For instance, the best part about offices is that they make you follow a schedule and keep you invested in work. While working home, it is easy to slack off if you can't feel the same conscious aura emitting from your surroundings.
If you want to be productive and in sync with your work without exposing yourself to any threats and getting frustrated. Then here are the top ten ideas to upgrade your temporary workplace into a personalized, home-based office while at home:
Sofa Beds
Let's start with ensuring your comfort at the workplace because it can increase your productivity by several folds. Include a compact sofa set in your setup so that you can lay back and relax after short intervals on it. Since you are working from home in this pandemic, then you need a chair that is comfortable and yet relaxing. Therefore, getting sofa beds for your home office is a good option as they will provide you comfort as well as convenience. You can snuggle into it if you feel tired or think that you should take a break from work. Also, it is best not to stress yourself amid these horrid circumstances.
Fitness Equipment
Your health should be your priority, no matter where you are. Try and keep your gym mat in this area, or add a treadmill to it if you have space. Exercising keeps your mind sound and fresh. Your work performance improves significantly, and you can count it as your contribution to fighting against the pandemic by prioritizing your health.
Chair and Desk
It was sort of manageable to work with the things you already have until it was a temporary arrangement. While trying to turn it into a more permanent solution, you should get a comfortable office chair and desk. It might seem like an unnecessary upgrade, but your back will beg to differ. Sitting upright for long periods and continually staring at a computer screen, can be counterproductive. Best get something that offers a little mobility, like a swivel-based chair and a spacious work desk.
Wireless Conference Speakers
If a big part of your job is communication, and you aren't used to plugging in earphones for long periods, then you probably should get a wireless conference speaker. They offer excellent sound quality, and you can move around to do other tasks while taking a call.
Singular Charging Unit
You might be at your office for a short period and won't need to charge your devices when you are there, but this won't be the case in a home-based office. Since you will be reliant on your tech equipment, you need to keep everything charged. But, plugging in and out chargers every so often is a tedious task. What you should do is get a singular charging unit that can accommodate to charge multiple devices when plugged into a socket. This way, your desk won't get caught up in a mesh of wires, and it will look more neat and organized.
Smooth Internet Connection/Firewall
The thing that a home-based office is most dependent on is a good internet connection with unlimited bandwidth. Since the internet is the channel that you will use to communicate and delegate work, it would be impossible to work from home without it. Also, you will need a firewall to avoid any breaches in network security. You can never know how hackers can exploit your sensitive information.
Computer Accessories
Computer accessories are integral for any permanent setup. Using equipment that isn't cut out for prominent work might be frustrating and might make you wear out. Get a keyboard, mouse, monitor screen, printers and scanner, and similar other stuff. Having them around helps to complete tasks as they across, instead of putting them on hold.
Surge Protector Strips
When you have so many expensive tech equipment connected to a joint, it's better to get a surge protector strip to be safe. Experiencing a power fluctuation and losing some or all of your equipment isn't an ideal situation. Better cautious than sorry.
Webcam
You might feel that the webcam of your laptop is all that you need for your video conferences, but it makes you look tacky. You should pick an HD portable webcam instead of looking more professional while handling clients. Let the wave of the new generation transform you with its upgrades.
   10. Lighting
Your temporary workspace might allow you to get the work done with mediocre lighting, but while setting up an office, make sure not to compromise. Get a good table lamp or place an overhead lamp to get a decent amount of light while you are working. Struggling to see or read can stress your eyesight, so avoid taking it lightly.
Conclusion
The upgrades mentioned above can make your home office more productive and organized since its essential to have a proper work set-up to survive the quarantine while being prolific. Think happy thoughts, be full of life, and stay focused. Consider this as a scheme of nature to take a detour of sorts and make your life more adventurous. All we can do is be hopeful and look at the bigger picture while sustaining what we have spent years creating for ourselves.