TOP IDEAS FOR PROMOTING YOUR SMALL BUSINESS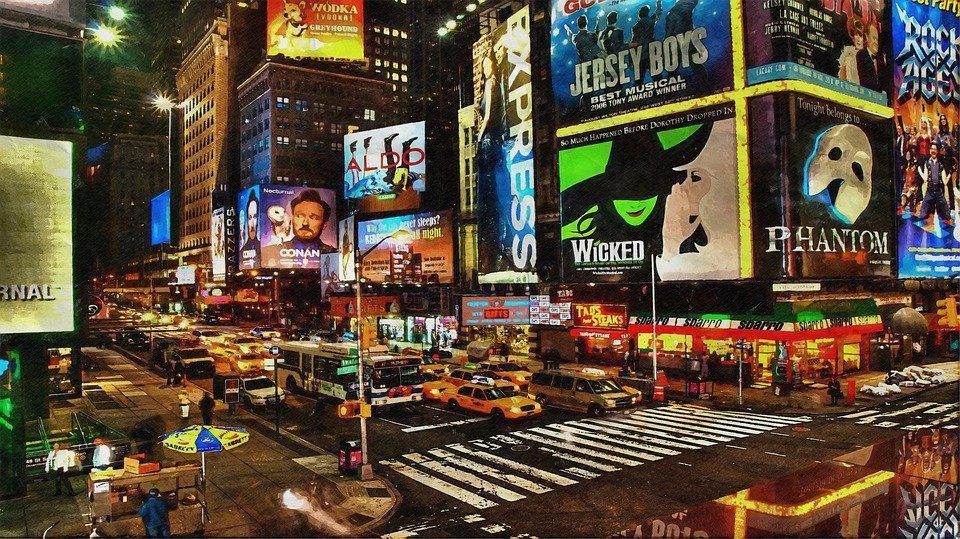 Are you wondering about doing smart promotion for a small business without breaking the bank? Well, there are a lot of tactics that can be applied to optimize your brand image and attract people. However, you should consider the most excellent marketing strategies that can effectively help you. And for that, you need to have proper knowledge about modern marketing and promotional ways that can garner massive traffic for your business.
The majority of small business owners often find it intricate to promote their offerings. Whereas, all they need to do is gather some information on unique marketing and promotional strategies that can enthrall more attention without any hassle.
For a better promotional idea, here is what you need to do:
MAINTAIN CONSISTENCY TO ATTRACT MORE PEOPLE
Business owners need to realize the fact that without having a solid plan and reliable strategy, it can become challenging to convert your one time visitors into a life-long customer. Along with that, businesses do need to understand that it is essential to provide a solution to the client's query related to the product/service rather than only focusing on selling the product. Once the problem is resolved, it becomes easier for businesses to convince customers.
According to professionals, none of your customers will enjoy over-marketing. This is because people don't make purchases based on their instinct. But you need to target the right emotion and concern for the client's niche requirement to ensure that they buy the product.
SKYROCKET YOUR CONTENT GAME
Business owners need to publish engaging content to attract more people. The quality of the content should always meet your client's standard for consistency. Any boring or non-interactive content can make people leave your website without even wasting a second. That is why creating good content should be included in your practice, which will help you build a cult that will result in a huge fan following. You can even use engaging content with immersive visuals for your promotional products. And for that, there are several creative content ideas that you can follow to skyrocket your content market.
INFLUENCE YOUR COMMUNITY
To target the entire market, it can become difficult for you to even think of the next step. However, for a long leap, you should not worry about small secondary obstacles and begin by targeting the local market. Wonder how you can do it? Well, participate in hosting local events and their operational activities. Because in this way, you can make your brand visible and convince people that you do exist. Along with that, exhibitions and trade shows are considered as an ideal platform to market your business. And once your customers get familiar with your business, it will become much easier for you to use social media or other online platforms by publishing ads for remote marketing and promotions.
A COLLABORATIVE APPROACH
Nothing can go wrong with your business if you implement a collaborative approach that opens an arm for other companies. It's always better to have a strong network that will help you overcome a few obstacles and promote your products by targeting potential customers.
According to some tech veterans, businesses can receive client support by getting promoted by a more prominent and more reputable company. That is why it is highly essential to associate and establish good connections with other companies.
SPEAK YOUR HEART OUT
Businesses often stay hidden behind their representative, marketing strategies, and their offerings. However, to promote the business, it is wise to stand up in front of a crowd and give factual information regarding the product or service. In this way, companies not only gain a better reputation and more clients, but this will also include existing client retention resulting in increased revenue over investment.
CREATE BUZZ
Business owners need to understand this phenomenon that it takes a spark to lit an explosion. If business owners are able to get influencers to talk about their product or service, it will make the present even more concrete. Once customers hear someone, they already know to talk about how the business service or product made things easier and how it was worth the price, businesses will have a huge payday. You can even host an open house visit to your workplace where people can have a better know-how about your work. But before that, make sure to go for professional office deep cleaning and disinfecting process to leave a great impression on the visitors.
ASK FOR REFERRALS
Many businesses do not practice asking referrals from their prospects, and this is killing the opportunity to cater to new customers. Business owners need to ensure that every client is being asked for references as that is very helpful to generate more business and to create and spread awareness about the company or product/service. This is one of the best and most effective ways to promote your business without going over budget.
BUILD STRONG RELATIONSHIP WITH CLIENTS 
Many business owners excel in maintaining excellent business relationships with their prospects. This tactic help businesses effectively in holding current clients as well as generating more business for the future. This method is probably is least expensive and requires only honest concern and care for the prospects. If planning to get new customers, it would be wise first to have an excellent relationship with current clients.
OFFER COUPONS
Coupons are great for business owners to be sure that their clients will be back for more business. This tactic is also backed by research that people love coupons. Ensuring the right coupon is offered to the right customer will further present that the conversion will be made, and the business will make more revenue. Businesses can also partner up with other companies to help with the coupon strategies as they are companies that specialize in coupon offers.
STAY IN THE GAME THROUGH GIVEAWAYS
Offering a free trial where customers are, is not an expensive tactic for businesses. Businesses can ensure maximum exposure by providing giveaways and creating contests and advertisements to promote their business further.
CONCLUSION
There are still many ways to explain how a small business can be promoted without having to spend a significant amount of money. Above mentioned are some of the most effective methods any business owner can apply and enjoy more sales and maximum profitability. The critical element is about being consistent with the defined plan and with a firm belief in its success.