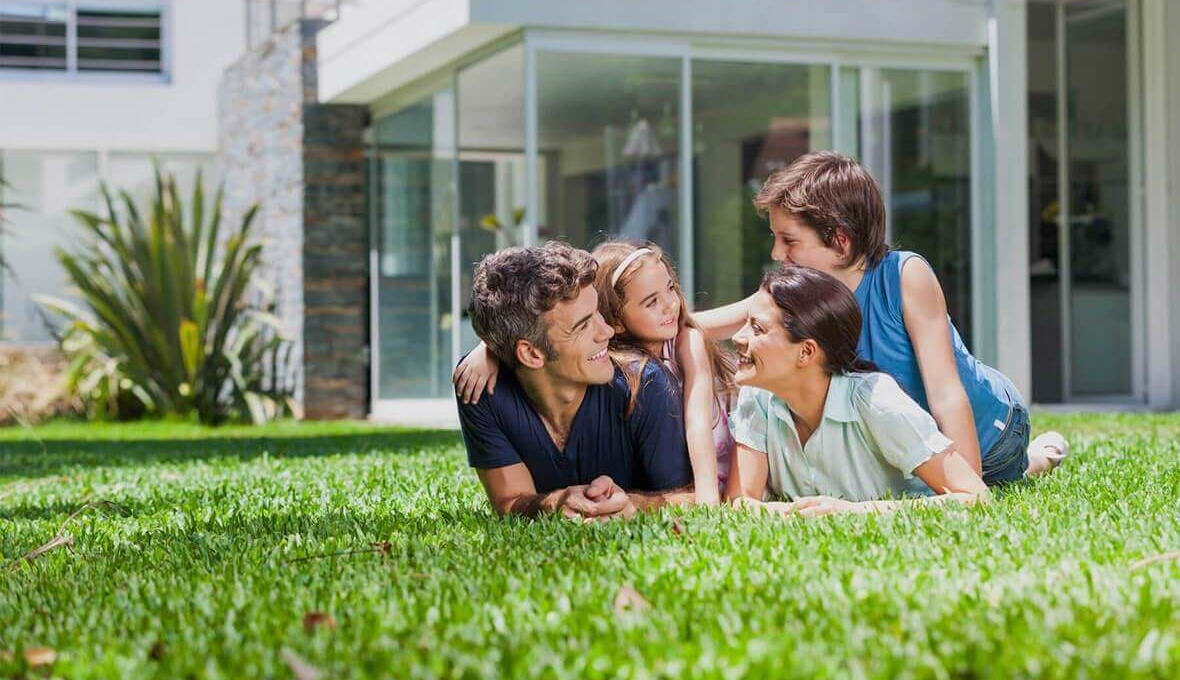 Tired of looking through your kitchen window at the same drab garden? Are you feeling creative and have the desire to give your backyard a quick spruce up or even a complete design overhaul? Many of us have had the thought to do so but have fallen short on actually putting that idea into reality for a number of reasons. Whatever the detracting factors may be, redesigning your garden doesn't need to be quite as daunting as it first seems. There are some reasonably quick and simple things which you can do yourself or have someone do for you in a relatively short time scale.
Turf
How is that lawn looking, in need of a refresh? Maybe you don't even have much of a lawn area at all. There is no better place for lying down and relaxing on a beautiful summer day than in your garden. Imagine being able to walk barefooted feeling the grass between your toes and then lay down on the grass and catch a bit of sun. A quick and eBay way to vastly improve your garden is by laying or relaying turf. If you ask around locally for people's recommendations of quality instant lawn suppliers you could be kicking back on that lawn in a matter of days soaking up the sun.
Focal Points
Every well-designed garden should have at least one main focal point if not a few. Now that need not necessarily be a large tree or plant, it could be a structure such as a functional shed from The Shed Man, a gazebo or a water feature. Look at what you have already. One imposing tree dominating your attention whenever you walk into the garden? Use it, design around it. Ask yourself what you can do to compliment it and ensure that it is visually connected to other areas of the garden.
Direction
One factor too often neglected is maximising the natural light cast down from the sun. Consider where the light and shade fall and at what times. It's no use building a beautiful new patio if your 'ideal' location is shaded during the evening hours. Simply considering the points of the compass will not always suffice as your own building, those surrounding the property and various other structures or even local topography can have a direct effect on this. In addition to the sunlight, make sure to study the wind as certain locations may prove more favourable than others, particularly if you are considering where to set up a barbecue. Spending a little time making these observations will ensure that your garden is making the most of its location.
Think Ahead
Even if you are not planning on installing any outdoor lighting in the foreseeable future you would do well to think ahead. If you are going to be doing any digging around areas which would be prime locations for the necessary wiring it makes sense to lay it now. The wiring itself isn't expensive and by installing it earlier you won't risk damaging any plants if you decide to do so later down the line. This can be both a time and money saver in the future.