Genealogy Resources and How to Use Them Effectively
Written by

Jennifer Brown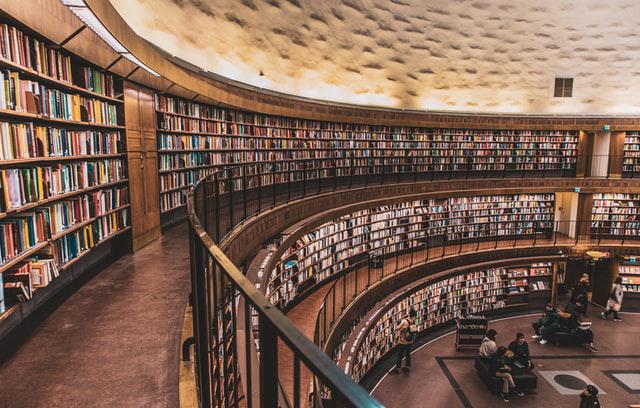 There are plenty of online and analog resources that can provide tutorials, further resources, and troubleshooting guides to help when problems arise in researching family history. The most helpful place to learn about ancestry is at home.
Old photos, diaries, letters, birth and death certificates, and all sorts of treasures may be hidden in forgotten boxes stored in lofts and basements. Items found are conversation starters with elders in the family who may be able to identify and clarify genealogical questions.
After exhausting all the resources at home, it's time to consult the internet and visit the public library or the National Archives. There are authority sites like Family Search which is a non-profit organization that's been keeping records from around the world for almost a century.
The National Archives
The National Archives located in Washington, D.C., and while the archives have digitized services, it is a resource to consult when multiple items have been found and need to be reviewed physically. The National Archives are divided by records and research topics.
The National Archive keeps census, military, immigration, and passenger ship records along with naturalization documents and land registries. Online the National Archives Catalog has tools like support articles, microfilm indexes, and instructions on how to conduct physical research.
Federal records may contain answers to any groundwork questions, but these documents are spread across publications, guides, databases, and exhibits.
The National Archives Catalog
The catalog is the online counterpart to the National Archive. It offers tutorials on how to utilize information from the Access to Archival Databases (AAD) which has over a million digitized records referred to as the Electronic Records Archives (ERA).
History Hub is a crowdsourcing website and is funded by the National Archives. A lively community of expert genealogists, ancestry hobbyists, and family archivists can advise on how to help fill in the blanks in family histories.
The Microfilm Catalog
The archives have approximately 3,400 numbered and searchable microfilm. The microfilm is searched for using keywords, locations, Record Group numbers, and microfilm numbers.
Archival Databases (ADD)
The ADD is a search engine containing NARA electronic records with more than 50 million authentic records that grow daily. The database allows searches by names, locations, organizations, and dates.
Archives Library Information Center (ALIC)
The Library Information Center is the home for sources on American history, government documents, general public data, and documents regarding archival administration.
These resources are available online with the Reference at Your Desk tool and in-person at the Archives libraries in College Park, MD, and Washington, DC.
Family Search
The Church of Latter Days Saints and the Mormon faith have been keeping genealogical records for almost two centuries.
A foundational belief for Mormons is the 'Baptism of the dead' which allows future generations to baptize deceased family members.
Genealogy is a method of saving souls who have already passed on.
The Mormon Church has more than 2.4 million rolls of microfilm with 2 billion names. This treasure trove of data is well-secured in the Granite Mountain Records Vault outside of Salt Lake City, Utah. Physical copies of documents can be accessed at the Family History Library in Salt Lake City and items can be requested from regional Family History Centers.
Family Search uses several databases like the International Genealogical Index, the Ancestry File, Pedigree Resource File, Social Security Death-Index, and the Vital Records Index. The church has joined forces with the Ellis Island Foundation to create the American Family Immigration History Center which documents the people who arrived in New York through the Ellis Island port between 1882 and 1924.
Family Search is a particularly helpful resource. The Family Tree tool is a free social network that brings individuals together with their ancestors. The database allows users to store information and collaborate with other family sleuths who share ancestral backgrounds. A great aspect of the Family Tree tools is that the information and media inserted into the tool will be preserved in perpetuity.
Record Hints included in the Family Tree tool like stories, documents, dates, names, and photos that have previously been added to the record often verify factual information. The Search option can bring up historical documents about ancestors that can fill the holes in lots of family trees.
DNA and Ancestry
Ancestry details found through DNA swabs are less about the history of families and more about how different people have lived and moved throughout the world. A haplogroup describes a genetic population of people who share common ancestry.
As varied chromosomal areas tend to be linked and inherited together, science can provide a clear map of where ancestors originated and how the line of descent evolved over thousands of years.
Y-chromosome (Y-DNA) and mitochondrial DNA (mtDNA) are used to further identify genetic populations. Y-DNA is only passed from father to son, while mtDNA is given to both sexes.

There are many DNA testing companies to choose from. DNA Weekly provides free comparisons between these services and can instruct the user on how to interpret their findings. A DNA test may help confirm family histories or provide other clues to completing an ancestry tree.
Access Genealogy and the USGenWeb Project
There are paid and free resources all over the internet. Two of the most useful U.S. based websites are Access Genealogy and the USGenWeb Project. Access Genealogy specializes in Native American and Indigenous American records with databases spanning throughout the 50 states and since before the country was an independent nation. Access Genealogy is free to use but researchers must independently find an applicable search engine and perform multiple queries.
Family Search (the Mormon non-profit genealogical society) uses the USGenWeb Project as a researchable database on the website. The USGenWeb Project has been running since the mid-nineties and contains tons of helpful information on how to resolve dead-ends and find new resources.
The USGenWeb Project offers shareware called 'Brother's Keeper which can be downloaded and used for free. It's important to keep an open mind about where to find information, how it is applied, and how it can advance any genealogical research project.
Always begin with what you know, who you know, and move backward. For those who want to study genealogy as a profession, you won't be able to get an undergraduate degree in the field, but institutions like Boston University, Brigham Young University, the Genealogical Institute on Federal Records, Mid-West African Genealogy Institute and the Society for British Genealogy and Family History each provide training and certifications in the field.