Home Interior Painting: Is it a Good Idea to Paint during Winter?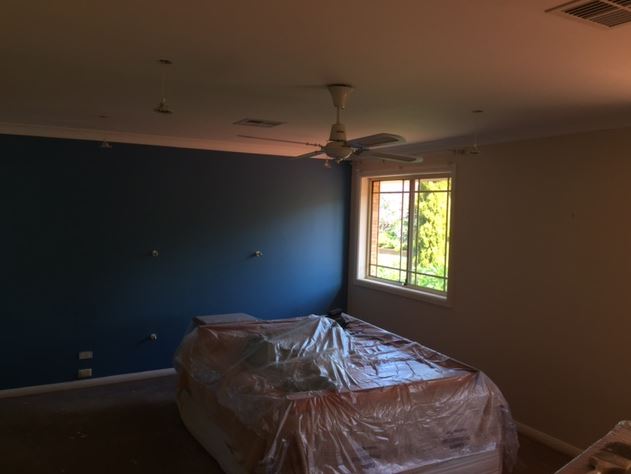 Want to re-design your home with new paint? Discover how to revamp your

interior house painting

this winter and without breaking the bank!


One of the good things that come out of the current pandemic is having enough chances to spend quality time at home with the family or be able to put your long-standing interior painting projects into action– finally, you can now make it happen!
When you think of starting your home improvement plans (and now that is winter throughout in Australia), you might be wondering is it the right time? Can you pull off your painting projects even in the cold winter?
Winter Interior Painting: The "Pros" and the "Whys" that a Homeowner should Know

Homeowners preferably choose to do the house painting during warm weather. Due to the favorable conditions, they tend to wait for summer or spring. It may come off as a smart decision (mostly for exterior painting) but for interior painting projects, the cold weather may be a lot more benefits than you think.
Advantages of Winter Interior Painting


Why should you proceed with house interior painting even though it is winter time?


Here are some of the significant reasons why summertime isn't just the ideal time for house painting (or re-painting projects) – because opting for winter can be quite an ideal option for you too!
One of the main concerns by many homeowners is that the paint takes longer to dry when under cold temperature; thus it gets even more vulnerable to collecting dirt and multiple coating can't easily be applied. But with a skilled Sydney painter, you can remove those worries out of the equation and still be able to produce a clean job (that can guarantee customer satisfaction!)
And overcoming the misconceptions or winter painting myths, you'll be surprised how you can get better finishes when you paint in wintertime! There are specialized, interior-oriented paints that best dry out with less humidity. The moisture air in the summer can create crinkles, warp, or crackle peel, unlike when in winter the lack of humidity makes it optimal for drying the paint – which gives you a faster and desirable finish!
Better options for service
Less competition, better management, and lower prices – these are the top three reasons why you would want to experience a winter painting service. In most cases, there are more houses booked during summer but it doesn't mean winter is a bad choice for your house painting plans. Since there are fewer demands for painting services, you can get more than you can expect.
Companies tend to be more flexible during winter, so there's a higher chance of getting inexpensive quotes. Wintertime is also when there are many holiday sales and year-end sales, so you would want to take advantage of those. Plus you can get to pick the best among the reputable services with better management of customized packages; to ensure you get exactly what you've envisioned for your home.
Get to enjoy summer more!
There is a lot to cover when the sun's up and all you ever want to do is enjoy the lovely days of summer. Vacation, overseas travels, and parties can happen throughout the warm months. Plus who wouldn't want to enjoy the beach rather than the idea of being confined at the house to take care of the painting project?
Under proper circumstances and well-planned winter painting precautions, doing it during the cold month would be a perfect arrangement! Given the fact that we mostly spend more time indoors during winter, then grabbing the chance to enjoying the great summer weather is definitely a tempting offer you wouldn't want to pass.
Home Interior Painting Maintenance Checklist

As the season changes, we all agree that home maintenance is needed to uphold and keep the beauty of your residence in check. By carrying out the following winter maintenance tasks, they can be crucially important for the lifespan of your interior house painting.
Finding the right paint to prevent interior fumes. Cold climates can potentially present a minor problem when it comes to a winter paint job. Since the temperature is quite chilly so opening the windows or doors would seem to be uncomfortable and unwise to do. That is why it is best recommended to ask your Sydney Painting Contractor for the right kind of paints to avoid the ones that may cause toxic fumes. Secure your family from any potential health hazard. You may inquire for environmental-friendly products or the low VOC (Volatile Organic Compound) paints that don't give off toxic gas as much as the traditional paints do.
Make sure to prep before you start painting. If you're opting for a DIY interior painting project, it is a basic requirement to prep it right so you can get it right. Generally, this involves protecting surfaces (the floors, furniture, and other stuff inside your home). Caulking, scrubbing, and removing mildew are also part of the process if you are re-painting. You must check any rotted boards or areas in need of fixing. However, to save you from any painting nightmares, hiring professional Sydney painters would be a smart decision and a good investment for your home's beauty!
Checking for the right temperature and the actual properties of your chosen paint.
Cold temperature may have an adverse effect on your paints; however, it can be managed by learning the recommended temperatures (the maximum and minimum standards for your interior painting). For most latex paints, according to The Paint Quarterly Institute, will find it problematic to apply when the temperature is below 35°F to 50°F. On the other hand, the deeper the color the slower it gets to dry; which may potentially cause to ripple on the walls.

These are the factors you have to consider before committing to a winter paint job. However, even if you are worried, you can say goodbye to anything that may stress you out and let the expert Sydney painters handle the work – DUPAINT is here to make everything possible!
With over 10 years of experience in the industry, we are committed to superior quality and results even beyond your expectations. What we do is more than just house painting because, with us, there are no empty promises. As your reliable painters in Sydney and throughout Australia, you can get the service you deserve at the most affordable rates! Contact one of our Sydney painting specialist today at 1300 433 986 and enjoy the FREE quotation.