7 Simple Ways to Childproof Your Home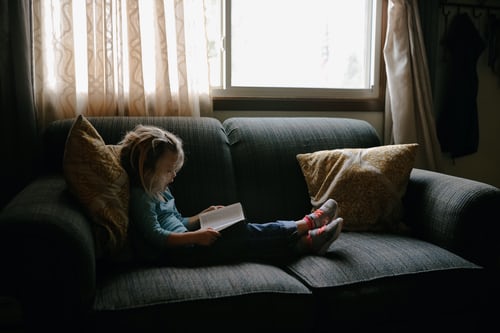 Unfortunately, your own home can turn into a safety hazard for a small child if you don't take it upon yourself to childproof it properly. After all, kids are not aware of the dangers when they go about their day just trying to have some fun, play, and explore their surroundings. If your baby has already started to crawl and walk around, consider the following tips that will help you make your home safer.
1. Store away toxic products
Every household needs cleaning agents, but the fact of the matter is that most of these products contain toxins and irritants that can be especially dangerous for a small child. In that respect, it would be best to keep these in the highest cabinet in your kitchen that's considerably out of the child's reach. If you don't have high enough elements, make sure to install safety latches on your cabinets and drawers. This also goes for those containing knives and other cutlery.
2. Secure the bathroom
Not many new parents are aware of this, but the bathroom can be a dangerous spot for a small child. In case you keep your medicine in the bathroom, make sure that they are stored in their original packaging. Lock the drawers and cabinets with the meds as well as electrical appliances such as hairdryers.
Furthermore, make sure to add a toilet lock to keep the toilet lid closed and install anti-scalding gadgets on all faucets and showerheads to prevent potential scalding with hot water.
3. Cover electrical outlets
In order to keep your child safe, remember to cover all electrical outlets. It's very easy to find special protectors/caps that will prevent your child from touching unused electrical outlets. There are also those that will prevent the child from pulling out plugged in cords. Why risk a serious accident due to the child's wandering hands when a simple protector/cap can solve the issue?
4. Put away your weapon safely
If you own a weapon such as a gun and keep it in your home for added protection, it's obvious that your child shouldn't come close to it under any circumstances. This is where special gun safes can come in handy. Check out the best gun safe reviews to decide on one that would suit your needs perfectly.
5. Secure the stairs and doors
Families living in two-story homes also have to be on the lookout when it comes to stairs. If you don't want your toddler to fall down the stairs, it's necessary to install adequate gates at the top and the bottom of the stairs. These gates can be used around the home as well, to secure the doors of the kitchen or the outdoors, for example. In case you can't quite make these gates work on the doors, you can still childproof your home by installing doorknob covers and keeping all the doors closed.
6. Secure the furniture
Bumping on the furniture edges can hurt an adult, let alone a small child. This is why one of the most essential home childproofing methods involves installing corner and edge bumpers on the furniture. Aside from those, make sure that the items you have on tables, shelves and cabinets are well secured and can't be knocked over. If your cabinets, bookshelves and wardrobes are simply standing on the floor, make it a point to secure them to the wall as well.
Also, move the furniture pieces away from the windows to prevent the child from climbing onto windowsills. Speaking of windows, get rid of looped blinds cords.
7. Get Rid of Toxic Plants
Plants are very beneficial for one's physical and emotional health, and they can aid in cleaning the air as well. However, some decorative house plants can be very toxic for small children who often like to put everything in their mouths. Therefore, make sure to check the list of toxic plants and remove the plants you have inside your home and your garden that might affect your child's health negatively.
You know best how your kid tends to behave, which will help you when going about childproofing your home. When you notice a potential safety hazard, don't hesitate to react immediately.