How To Decide Which CMS Platform Is Ideal For Creating An e-commerce Website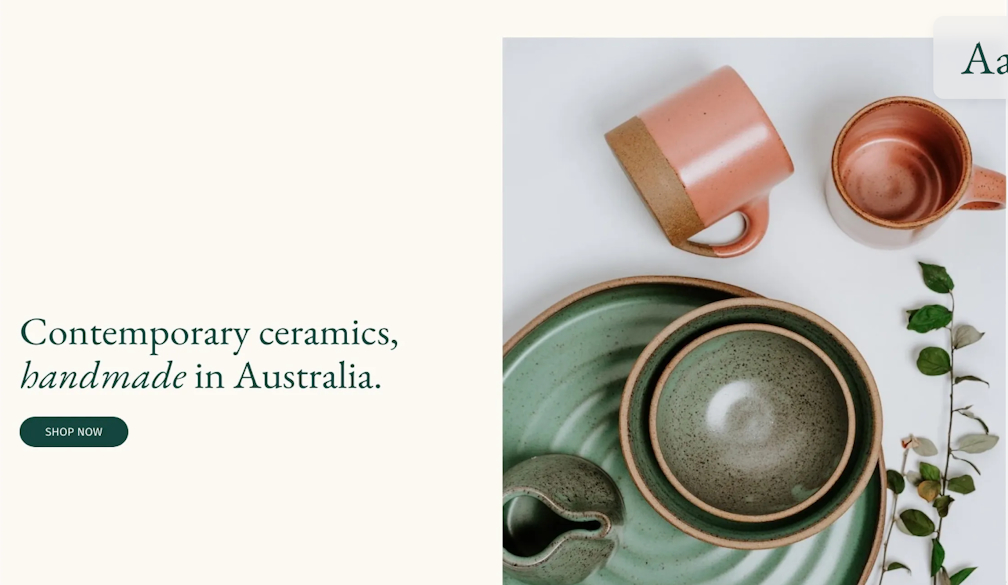 If you don't know which Content Management System (CMS) platform to utilise, creating an ecommerce website for your company might seem like an impossible undertaking. With so many platforms accessible, it's critical to comprehend how these systems function in order to choose the best one. To help you confidently select the best platform for your e-commerce website project, we will cover the many types of CMSs and how they vary in this piece. 
Recognise the characteristics of several CMS systems 
Choosing the proper features is essential when picking a CMS platform. It might be challenging to distinguish between the features that each platform offers given the abundance of alternatives available. Today's CMS systems include WordPress, Drupal, Joomla, and Shopify, each having an own set of capabilities and advantages. For you to choose the platform that will serve your needs the best, you must be aware of these aspects. Considerations to make include scalability, customization possibilities, adaptability, and simplicity of usage. You can choose the ideal CMS platform to meet your demands and advance your online presence with a little investigation. 
Examine your e-commerce website's requirements to discover which platform is best for you.  
One of the most crucial choices you'll have to make when putting up an e-commerce website is which platform to utilise. But with so many choices, it can be confusing to know where to start. Therefore, before making any judgements, it is crucial to do a complete assessment of your demands. Think about things like your budget, the scope of your product catalogue, and your level of technical proficiency right now. You'll be better prepared to select a platform that can assist you in achieving your company objectives and expanding your internet presence if you take the time to carefully consider your requirements. 
Investigate the hosting choices and restrictions for the platform of choice. 
There are a few factors to take into account while choosing hosting choices for your preferred platform. The first thing you need do is consider the various hosting options and choose the one that best suits your requirements. Shared hosting, VPS hosting, dedicated hosting, and cloud hosting are a few of the most popular choices. It's crucial to complete your study and pick the option that best suits your objectives and financial constraints because each of them has a unique set of advantages and disadvantages. You should also be aware of any restrictions related to the hosting choice you have selected. As an instance, some hosting plans could have use caps on bandwidth or storage space, while others might have limitations on the kinds of software you can install. You may choose a hosting solution that will best suit your needs by carefully weighing its potential drawbacks. 
Examine the specifications and costs of all CMS platforms.  
If you're looking for a CMS platform, the vast array of choices may be confusing you. Because of this, it's crucial to evaluate each option's characteristics and cost before choosing one. Every CMS, including WordPress, Joomla, and Drupal, has certain advantages and disadvantages. Some could be easier to use, while others might provide stronger security protections. Don't forget about pricing also; certain CMS systems may have a high cost, but others are totally free. There is undoubtedly a CMS platform out there that will suit your demands and price range. Therefore, take your time, do your research, and balance the advantages and disadvantages of each to make a wise choice that will ultimately benefit your website or blog. 
Learn about the CMS market's offers and select an appropriate platform.  
Having the correct Content Management System (CMS) may make all the difference in the world when it comes to the success of your website in today's constantly changing digital environment. With so many CMS market options accessible,  it's critical to understand what each one offers so you can choose the platform that's best for you or find a professional web design agency like https://digital8.com.au. There is a CMS out there that will suit your demands, whether you're all about flexibility, scalability, user-friendliness, or something else different. You'll find the ideal CMS for your website and be well on your way to digital success if you take the time to consider your alternatives and consider the aspects that are most important to you. 
Check the platform you've chosen to see if your desired features, plugins, and extensions are compatible with it. 
Compatibility is one of the most crucial factors to think about when looking for a new platform to employ for your website. Make sure the platform you select is capable of supporting all the features, plugins, and extensions you require. So how do you do a compatibility test? Researching and determining which particular features, plugins, and extensions you require is the first step. The platform may then be tested by building an example website and utilising all of the required elements. Early testing can help you to foresee any issues and ensure that your website functions faultlessly.